The Truth About Keanu Reeves' Mom Patricia Taylor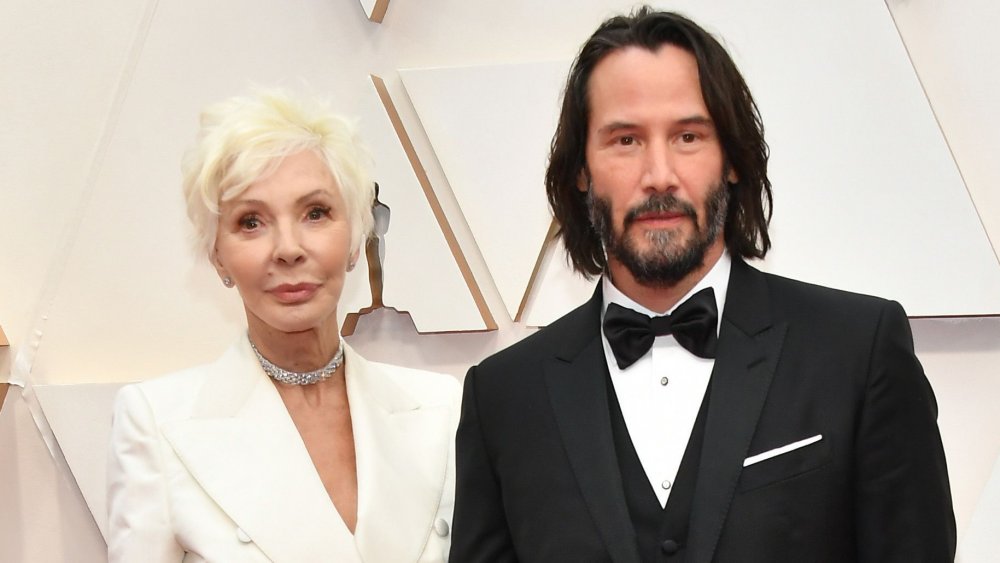 Amy Sussman/Getty Images
Keanu Reeves is one of Hollywood's most beloved actors, and he charmed fans even more at the 2020 Oscars by bringing his mom, Patricia Taylor, as his date. The pair, who both wore suits — Reeves in a classic black tuxedo and Taylor in a stunning white ensemble — stirred up quite a buzz on the red carpet together.
"Just another reason to love #KeanuReeves, he brought his mom to the #Oscars," Entertainment Tonight Canada tweeted, and fans seemed to agree. "And the award for best son goes to... Keanu Reeves! He brought his gorgeous mom as his date! How cute!" one social media user tweeted. Another fan said, "I've always appreciated Keanu's talent. [I d]idn't know his mom is so lovely."
The duo even took a few minutes to chat with Ryan Seacrest, who tried to get Reeves' mom to spill details about Matrix 4. However, according to E! News, Taylor told the prying host, "[I can only talk about] Matrix, Matrix 2, and Matrix 3." Good job, mom!
While it's absolutely adorable that Reeves brought his mother to the Oscars, this certainly isn't her first brush with the entertainment industry.
Keanu Reeves' mom raised him around rock stars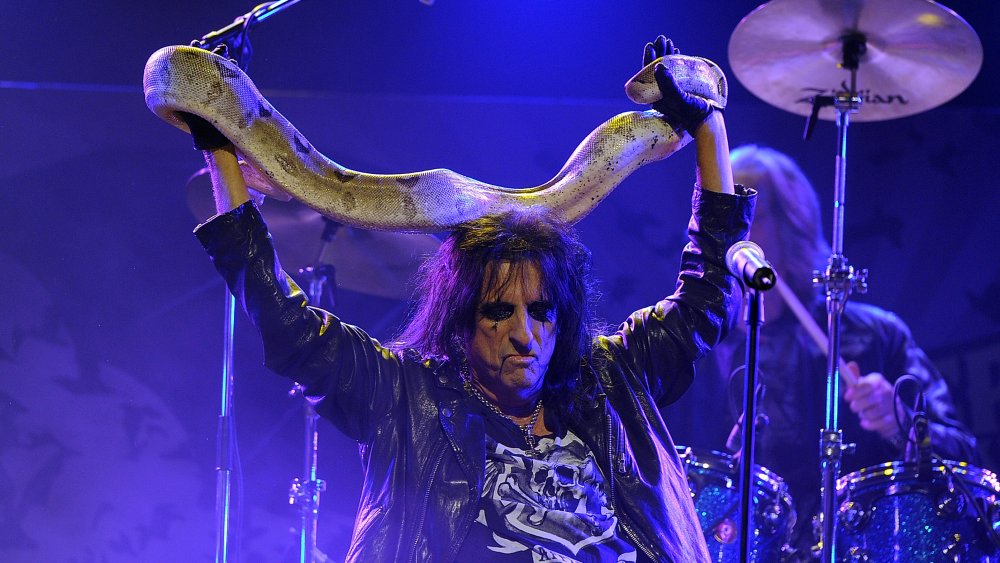 Frazer Harrison/Getty Images
Keanu Reeves was introduced to show business at a young age, thanks to his mom. Patricia Taylor was a costume designer who worked for mega-stars such as David Bowie. Taylor's industry connections meant that Keanu had run-ins with plenty of famous folks as a kid, including Emmylou Harris and Dolly Parton, per Esquire, and while Reeves and his sister, Kim, "were frequently left to fend for themselves," they did occasionally have babysitters, like Alice Cooper. Yes, Alice Cooper was Keanu Reeves' babysitter.
"I grew up in Toronto and I lived on this street called Hazelton and there was a recording studio there called Nimbus 9 and my mother was in costume design, she was in rock 'n' roll, in the business, and they had friends and she had friends, and so Alice Cooper — I'm told — babysat me," Reeves said while sitting down for an interview on The Tonight Show Starring Jimmy Fallon in 2017. "I don't know how that could possibly happen, but it did ... Supposedly."
That doesn't mean Reeves' mom wasn't necessarily a wild woman. When asked how he's like his mother, the actor admitted, "[S]he's English. There's a formality to her. So, I think partly some of my kind of formality. I would say that. Yeah." A formal (former?) costume designer who has A-list acquaintances? This is one intriguing lady!