The Truth About Idina Menzel's Husband Aaron Lohr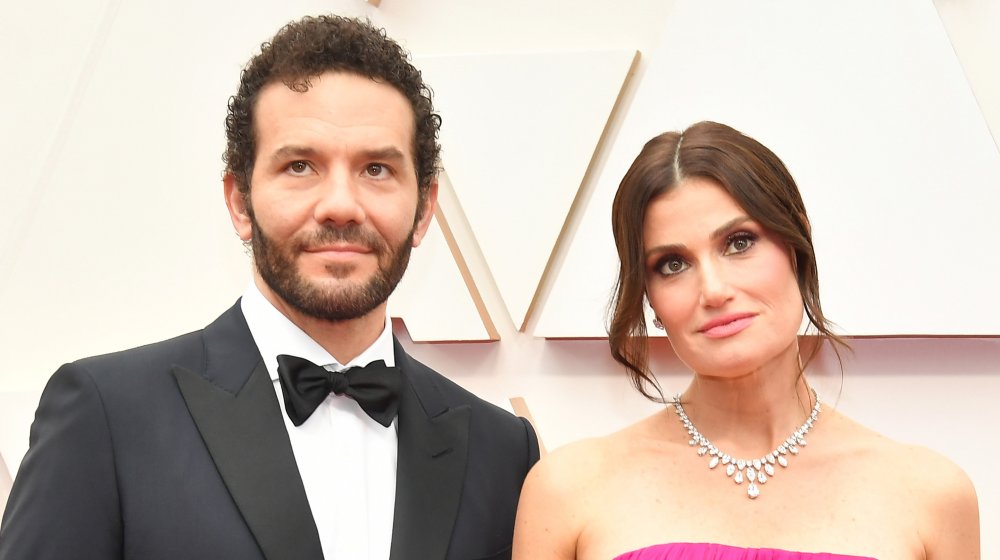 Amy Sussman/Getty Images
Idina Menzel gained worldwide notoriety when she starred in one of Disney's most popular flicks, Frozen, and its sequel, Frozen 2, which boasts the title of the highest-grossing animated movie of all time, as per CNBC.
Of course, being a part of such a popular franchise has meant that Menzel has been able to attend the Academy Awards multiple times, and even take the stage and perform at the ceremonies twice. While some celebs brought their parents to the 2020 Oscars, the "Let It Go" crooner walked the red carpet with her husband, Aaron Lohr. In fact, Menzel wishes to be "frozen" at this point in her life forever — something she gushed about to Access in November of 2019. "I'm remarried to the man of my dreams, my son is incredible ... [my] career is doing really well, I'm good, I'm really happy."
While Lohr is a perfect example of a celeb spouse who has a regular job (he works as a marriage and family therapist at Avalon Malibu), his ties to the limelight are still well-earned — and not only due to his wife's immense success. Here is the truth about Idina Menzel's husband, Aaron Lohr.
Aaron Lohr and Idina Menzel have performed together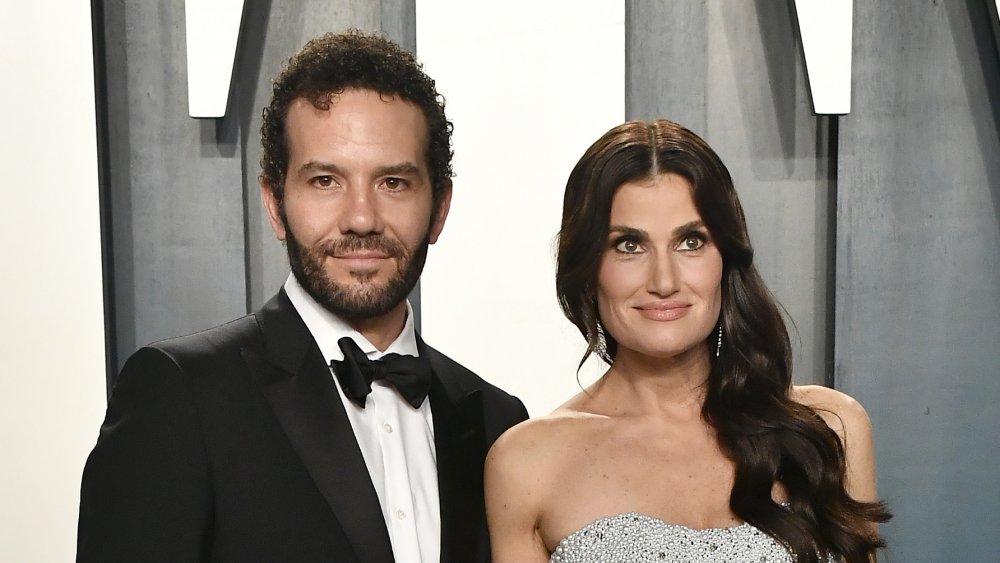 Frazer Harrison/Getty Images
Although Aaron Lohr may have a regular job these days, he actually comes from an entertainment background, much like his wife, Idina Menzel. After he expressed an interest in acting and singing, it was Lohr's mother, Kathy, who enrolled her son in a performing arts school at the young age of 3, as revealed in an amateur YouTube documentary. A few years later, the actor had his own agent, and began booking gigs. Considering his work in movies like A Goofy Movie, Newsies, and the Mighty Ducks sequels, it's interesting that the actor would go on to marry his own Disney princess.
So, how did Lohr meet Menzel? According to News.com.au, it turns out that the duo goes all the way back to 2005, where they met on the set of the film adaptation of Rent, which they both starred in. Awkwardly enough, Menzel was still married to her first hubby, Taye Diggs, whom she met during the original Broadway production of Rent and also co-starred in the movie version.
Menzel divorced Diggs in December of 2013, and by 2015, made her first public appearance with Lohr, as reported by E! News. It looks like by the time the pair finally became a couple, Lohr chose to let his partner take center stage in the world of Hollywood.
Was divorce ever on the horizon for Aaron Lohr and Idina Menzel?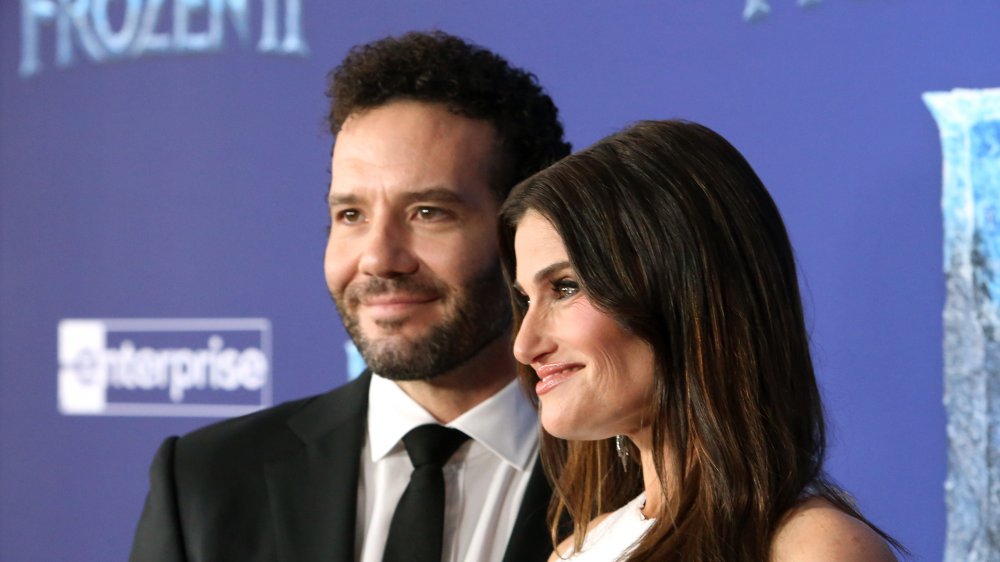 Jesse Grant/Getty Images
Idina Menzel and Aaron Lohr have seemingly been in marital bliss since tying the knot in 2017. "He's my guy," the Uncut Gems actress told People that same year. Posting photos to her Instagram on her big day, Menzel gushed, "Wanted to let you know... [I] married the love of my life, Aaron Lohr, this weekend at our home. Dad & son walked me down the aisle. It was magical."
However, during the 2020 Academy Awards on February 10th, 2020, the couple hilariously shared that they once almost called it quits. Speaking to People about performing a song together for Menzel's 2019 Christmas album, Lohr revealed, "We recorded 'I'll Be Home for Christmas' for her Christmas album and then asked me to perform at Carnegie Hall." Menzel then chimed in, "We learned to salsa dance together so we had an only-dancing number in my show. We almost divorced because we started with the teacher. The man always leading is not the way I'm accustomed to!"
As mentioned earlier, the Frozen starlet has already been divorced once before — at the height of her "Let It Go" success. "It was such a strange dichotomy," Menzel told The Telegraph. "There was this thing of having worked so hard my whole life and finally having this huge song ... then to come home and have to go to mediation with my ex ... and the sadness, and the regret ... it was rich."