The Real Reason Stars Brought Their Parents To The Oscars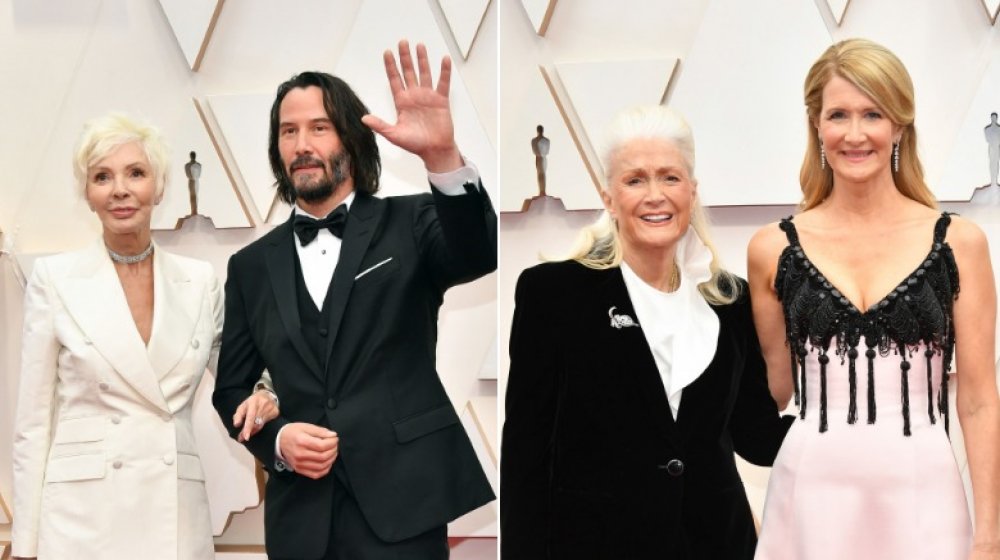 Amy Sussman, Amy Sussman/Getty Images
This year's biggest trend on the Oscars red carpet didn't have anything to do with bright-colored dresses or over-the-top tulle gowns. Instead, bringing family members — specifically moms — as plus-ones was the go-to move for some of the night's nominees, including Bombshell star Charlize Theron, Little Women and Marriage Story's Laura Dern, JoJo Rabbit director and screenwriter Taika Waititi, and the forever lovable Keanu Reeves (who was there for Toy Story 4, BTW.) Even though Valentine's Day is right around the corner, these celebrities put romance on the back-burner in favor of familial love.
Of course, bringing parents to award shows isn't unprecedented. It's happened plenty of times, like at the 2020 Grammys when Ariana Grande reunited her divorced parents, Joan Grande and Edward Butera, on the red carpet. Rocketman star Taron Egerton also brought his parents to the 2020 Golden Globes. That said, seeing A-listers bring their biggest fans to Hollywood's biggest night still gets us in the feels. Let's take a closer look at exactly why these stars brought their family members to the 92nd Academy Awards.
Taika Waititi and Laura Dern honored their parents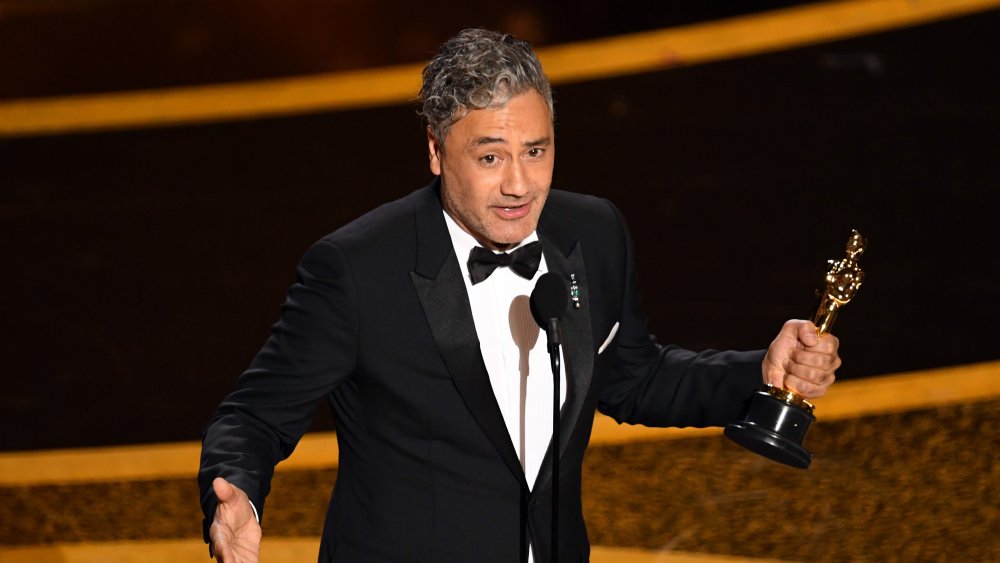 Kevin Winter/Getty Images
Choosing who to bring to an award show is a personal decision, but the reason that certain stars brought their moms became especially apparent when they took the stage to receive awards. Director and screenwriter Taika Waititi apparently lost his mom amidst the hustle and bustle of the red carpet, but he gave her a heartfelt shoutout when winning the award for best adapted screenplay for JoJo Rabbit. 
"I'd like to thank my mother. I don't know where you are, Mom. I lost you hours ago," Waititi joked on stage. Then, he thanked his mom "for giving me the book that I adapted. This film wouldn't have existed without you doing that." That book was Caging Skies by Christine Leunens.
Actor Laura Dern's mother, Diane Ladd, is no stranger to award shows. She's been nominated for three Oscars over the years and joined her daughter at this year's ceremony. When Dern accepted the award for best supporting actress, she delivered a message to her mom and dad (via ABC News), "Some say, never meet your heroes, but I say if you're really blessed, you get them as your parents. I share this with my acting heroes: my legends Diane Ladd and Bruce Dern." Her mom proudly teared up in the audience.
Charlize Theron said she had the 'best date, for sure'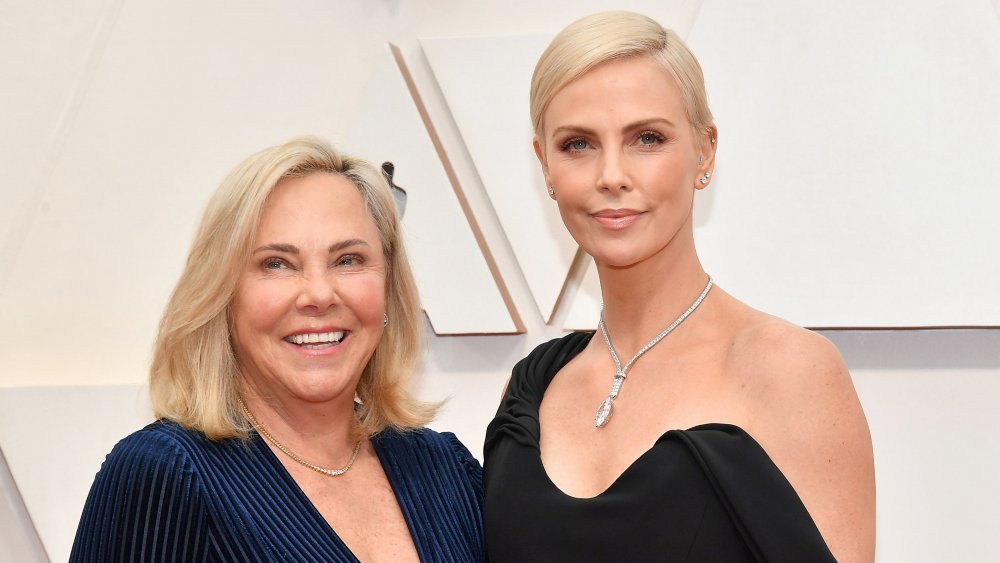 Amy Sussman/Getty Images
Charlize Theron brought her mom, Gerda Maritz, to the 2020 Academy Awards. These two have been through a lot together, but the Oscars provided a moment to celebrate a bright moment — Theron's best actress nomination for Bombshell. "I win the award for best date, for sure," Theron said on the 2020 E! red carpet (via People), to which Gerda shared that she's "very proud" of her daughter.
The feeling is mutual. "I have an incredible mother, "Theron said on The Howard Stern Show (via Elle UK) in 2017. "... She's a huge inspiration in my life." As fans may or may not know, Theron's mother reportedly shot her abusive father in self-defense when the actress was just 15 years old, so the two of them have overcome some serious challenges as a mother-daughter duo.
Actor Keanu Reeves' mom, Patricia Taylor, joined him on the carpet instead of his girlfriend, Alexandra Grant. According to People, when red carpet correspondent Ryan Seacrest tried to get Reeves' mom to spill details about the upcoming Matrix movie, she said she could share "nothing," since she "only [knows] about Matrix 1, 2, and 3." Taylor could be telling the truth, or she could be keeping her son's secrets. Either way, she made the perfect sidekick for Keanu, who was at the Oscars for his role in Toy Story 4.
Parents joining their "kids" at the Oscars is certainly a red carpet look that never goes out of style.