The Reason Kobe Bryant's Foundation Changed Its Name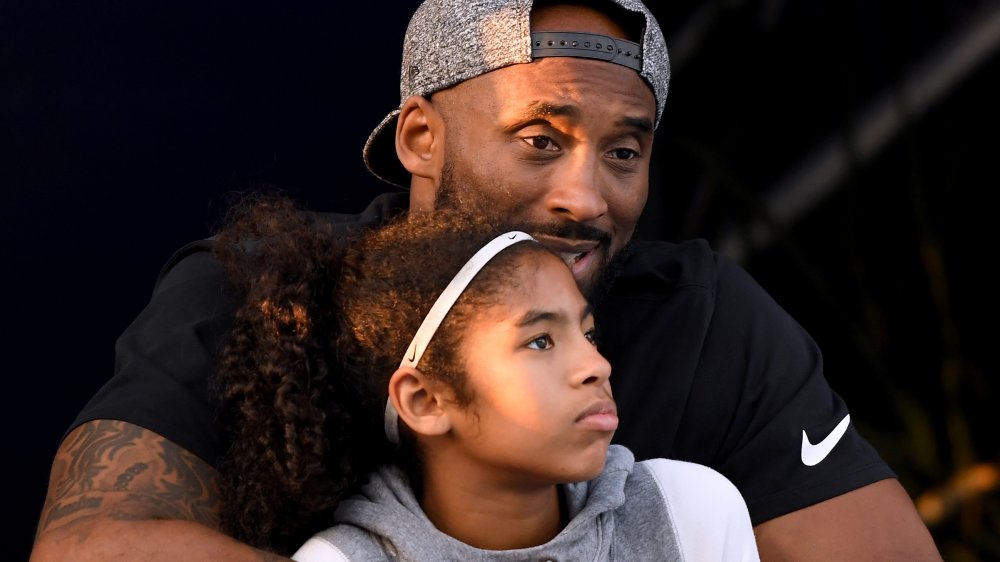 Harry How/Getty Images
Following the tragic deaths of Kobe Bryant and his 13-year-old daughter Gianna "Gigi" Bryant, there's been an outpouring of tributes in their memory. The latest nod to their legacies is tied to their shared love of basketball. On Feb. 13, Kobe's wife, Vanessa Bryant, announced that the Mamba Sports Foundation is changing its name for a special reason.
"Because there is no #24 without #2, we have updated the Mamba Sports Foundation to now be called the Mamba & Mambacita Sports Foundation," Vanessa wrote on Instagram. "Our mission remains the same -– and stronger than ever -– to provide opportunities to young people through sports. Thank you all for the outpouring of support and your kind donations to date as we carry forth Kobe and Gigi's legacy.. We hope to empower young athletes in a world they left us all to help shape. #Mamba #Mambacita."
As explained on the organization's website, Mamba & Mambacita Sports Foundation "aims to develop learning skills, enhancing character traits, and expanding personal values that ultimately empower and inspire self-confidence." To date, more than 9,800 kids have been impacted by the organization and its more than 1,000 volunteers. It's a powerful way to celebrate the lives of a father-daughter pair who bonded over their passion for the sport.
Basketball was a shared passion for Kobe and Gigi Bryant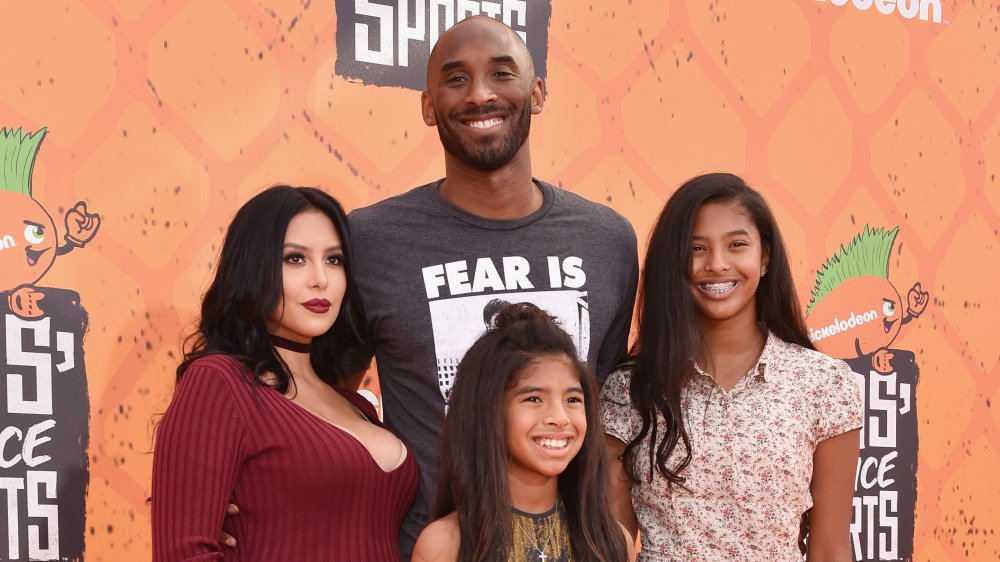 Dave Mangels/Getty Images
Kobe and Gigi Bryant, along with seven others, were killed in a helicopter crash on Jan. 26, 2020. The group was en route to a youth basketball tournament at the Mamba Sports Academy, which Kobe founded. The proud dad previously spoke about his daughter Gigi carrying out his legacy on the court. In October 2018, Kobe told late night host Jimmy Kimmel, "The best thing that happens is when... fans will come up to me and [Gigi will] be standing next to me, and they'll be like, 'Hey, you gotta have a boy... Got somebody to carry on the tradition, the legacy.' She's like... 'I got this. You don't need a boy for that, I got this.'"
The fact that Mamba Sports Foundation expanded its name to honor Gigi, aka the Mambacita, is truly touching. The pair's lives will also be memorialized at "A Celebration of Life: Kobe & Gianna Bryant" at the Staples Center on Feb. 24, 2020. Vanessa revealed the significance of the date on Instagram: "#2, #24, #20 years as a Laker and the amount of years Kob and I were together." While the loss hasn't been easy on Vanessa (just a few days ago, she wrote on IG, "My brain refuses to accept that both Kobe and Gigi are gone"), she's still holding her head high as she honors her loved ones.