Catherine Zeta-Jones Announces New Addition To The Family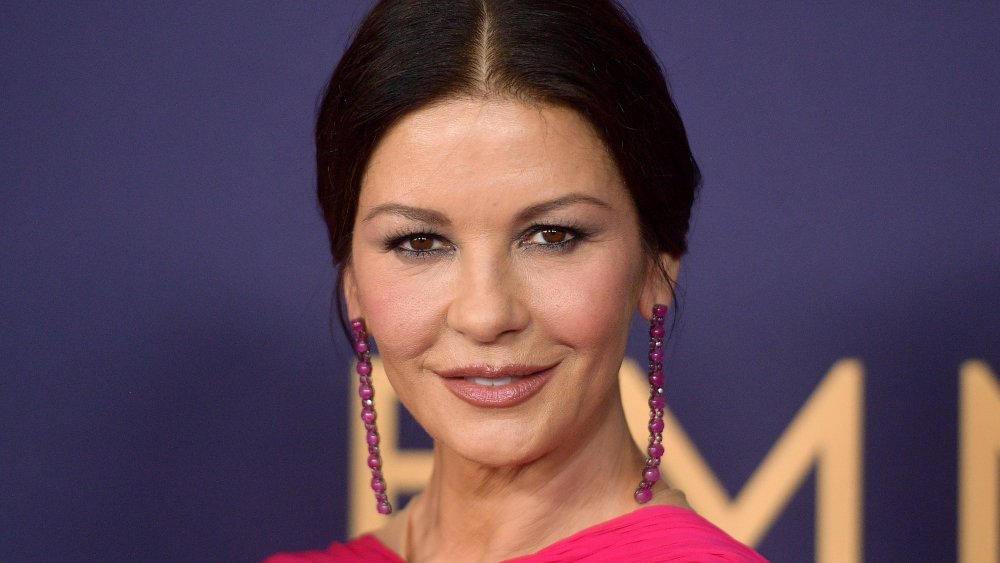 Matt Winkelmeyer/Getty Images
One of Hollywood's famous families recently went through a major loss: Spartacus star Kirk Douglas died at age 103 on Feb. 5, 2020. His son, Michael Douglas, announced the news on Instagram, writing in part: "To the world he was a legend, an actor from the golden age of movies who lived well into his golden years, a humanitarian whose commitment to justice and the causes he believed in set a standard for all of us to aspire to. But to me and my brothers Joel and Peter he was simply Dad." Michael's wife Catherine Zeta-Jones also mourned her father-in-law on social media with a photo captioned, "To my darling Kirk, I shall love you for the rest of my life. I miss you already. Sleep tight..."
Although it's likely a difficult time for the whole family, Zeta-Jones shared a dose of positive news this week. The mother-of-two announced a new addition to her and Michael's lives — but no, it's not another child. Well, not technically anyway. Instead, Zeta-Jones got a brand-new puppy, and lucky for fans, the adorable little creature already made its Instagram debut.
Catherine Zeta-Jones' new pup is too cute to handle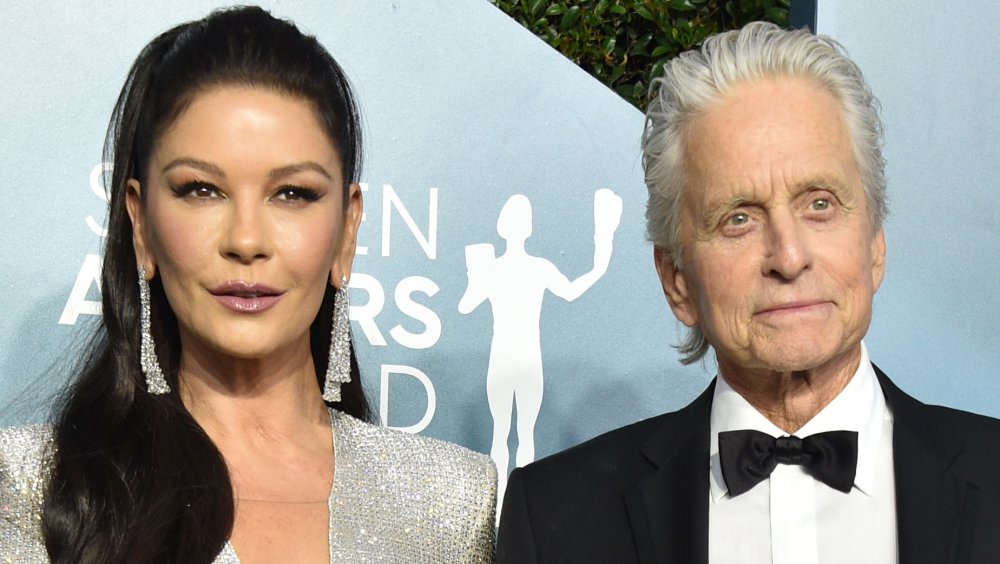 Gregg Deguire/Getty Images
Catherine Zeta-Jones posted about the furry, four-legged addition to her family on Instagram. "Introducing Taylor Douglas to the world," she wrote, along with a brief video of the cute pup set to the song "Teddy Bears' Picnic." Zeta-Jones also confirmed to a fan in the comments section that Taylor is a Maltipoo — a mix between a Maltese and a poodle. 
While it's exciting that the family got a new dog, it's also likely a little bittersweet. Kirk Douglas isn't the only loved one the family said goodbye to recently. Zeta-Jones and Michael Douglas' dog, Figaro, died in early January 2020. The Oscar-winning actress shared on Instagram, "Thank you my darling Figaro for all the years of your friendship and love. We will miss you so very much, sleep tight little one." 
According to Daily Mail, Zeta-Jones was first spotted with Figaro in 2009, meaning he was in their lives for at least 10 years. Although Michael didn't post about Figaro's passing, he shared a smiling photo with the pup on National Dog Day 2019.
2020 has gotten off to a rough start for Zeta-Jones and Michael, but hopefully little Taylor will bring some comfort to the whole family.