What Happened To Sassy After She Left Black Ink Crew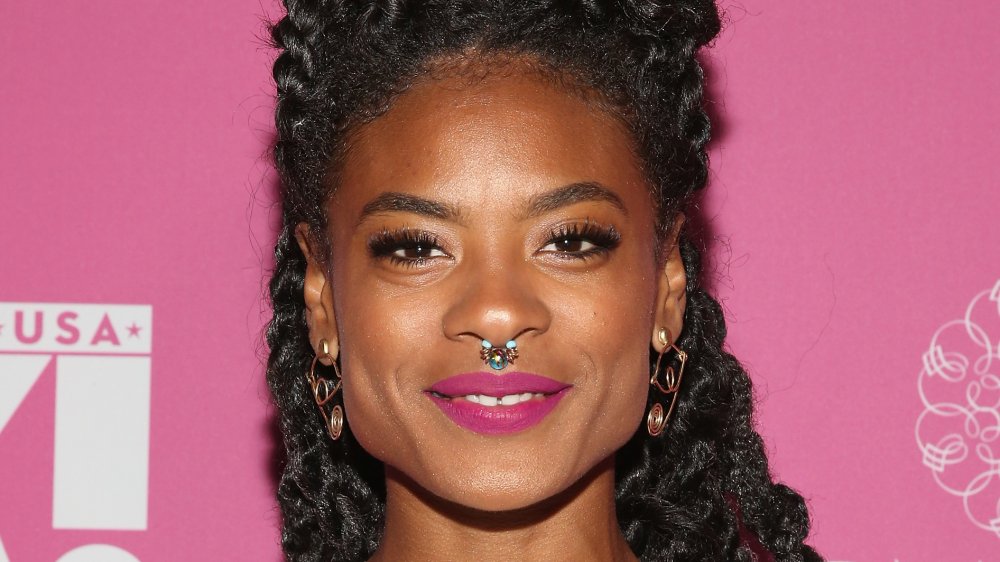 Robin Marchant/Getty Images
On VH1's Black Ink Crew New York, Ashley Nicole "Sassy" Bermudez made her mark on the tattoo industry. She also developed a base of adoring fans who still keep up with her on her Instagram page, where she has more than 276,000 followers. 
Sassy made headlines as one of Black Ink Crew's openly gay members after she ran into her ex-girlfriend during an episode. According to After Ellen, the episode turned Sassy into a role model for other young African-American LGBT people, which the reality star spoke to the outlet about during a 2013 interview. "I got a really nice Facebook message the other day, and she was just so appreciative of me being on the show." The fan reportedly told Sassy "that there weren't enough African American women who are open about being gay." 
Staying true to herself has made Sassy into an easy inspiration for others since she left Black Ink Crew New York after Season 4. Let's take a look at what else Sassy has been up to since then. 
Sassy kept working with Puma after Black Ink Crew
During her time on Black Ink Crew New York, Sassy worked closely with fellow cast member Puma to help bring clientele into the shop. She was eventually promoted to manager. She told After Ellen, "I met Puma at an event where he was working, and we just kind of clicked." This led to a meeting with Black Ink shop owner Caesar Emmanuel, who eventually recruited Sassy for "marketing and promotions." Considering how well they vibed together, it might be no surprise that Sassy went on to keep working with Puma after her time on the show ended. 
According to VH1, Sassy teamed up with Puma when he opened his new shop, Art2Ink, in Harlem. At Art2Ink, Sassy seemed to have input with hiring decisions, promotional events, and other managerial duties. According to her Facebook fan page, Sassy was still working alongside Puma at Art2Ink at the close of 2019. 
Like other stars who left Black Ink Crew New York, Sassy's charismatic personality has also helped her land gigs outside of the tattoo industry. As we'll see, she's spent some time modeling as well. 
Sassy has been modeling since Black Ink Crew