What Happened To Dutchess Lattimore After She Left Black Ink Crew?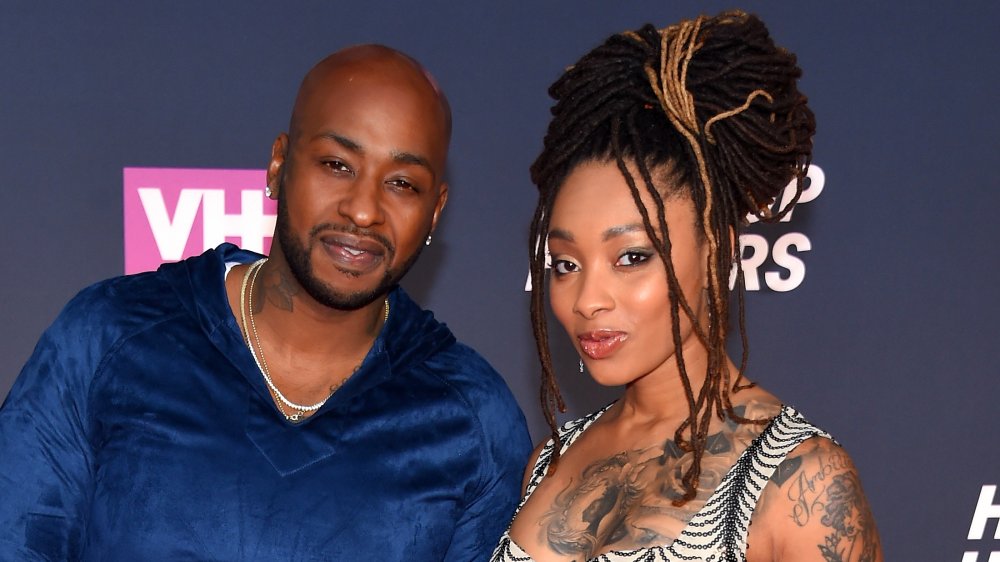 Michael Loccisano/Getty Images
It was shocking to fans when Dutchess Lattimore, one of the stars of the hit TV show Black Ink Crew, widely known for her romantic relationship with charismatic tattoo shop owner David "Ceaser" Emanuel, left the show abruptly in 2017 after being part of the cast for several seasons. Her relationship with Ceaser ended with her leaving the show.
Lattimore revealed details into her split from the show in 2018, telling TV show hosts Rashan Ali and Quad Webb of Sister Circle TV that she contemplated suicide after her cast mates drove her to her breaking point.
"When I first walked away from the show I wanted to kill myself," she told Ali and Webb in April of 2018. "I went through a serious depression. I went through getting harassment from cast members, death threats. They would call my shop and tell my mother the most heinous things that they were going to do to me if I came back to New York."
But today, Lattimore is paving a way for her career independently, opening businesses, pursuing music, and working as a media personality in between. She's a long way from the show that brought her fame, but it's not stopping her from pursuing her dreams of creating a brand for herself. Here's what she's been up to since she left Black Ink Crew. 
Dutchess Lattimore is pursuing music and running her own business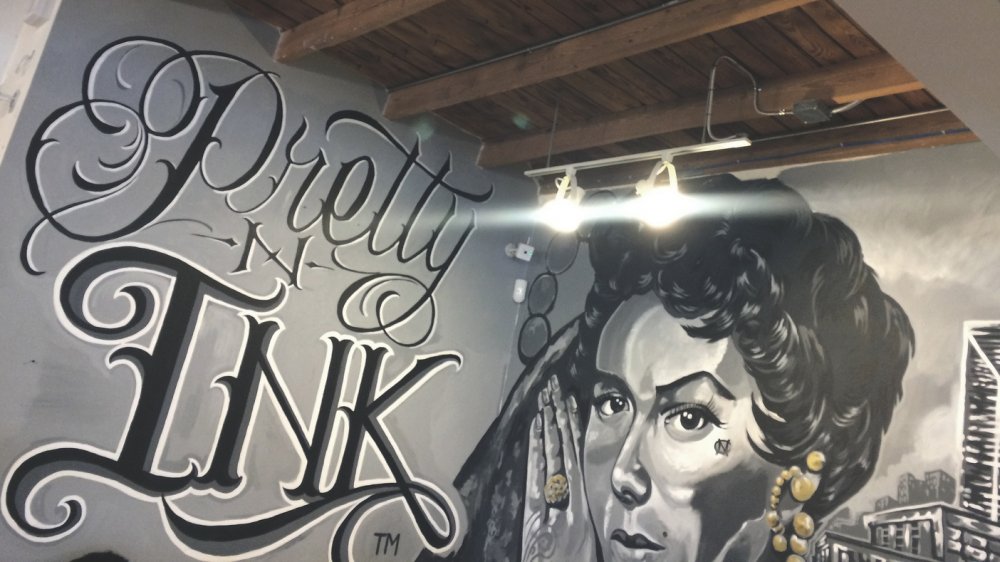 Pretty n Ink tattoo parlor
Dutchess Lattimore released her first single "Love Me" on all streaming platforms on Oct. 18 and has new music in the works according to posts on her Instagram. The former reality TV star wrote an Instagram post on the day of the release and said,"To all those who support me and show me love, I truly appreciate it and I always attempt to reciprocate the love." The song has has garnered over 7,000 plays on Spotify with 4,494 monthly listeners.
Meanwhile, Lattimore's long history as an artist in the tattoo business wasn't over when she left the show. In fact, on an episode of Black Ink Crew, she revealed the process of finding a location and setting up a tattoo shop in her home state of North Carolina with the financial help of her father, Ricky. Back then, she'd just created the brand and wanted it to be about more than just getting a tattoo and specified that she didn't want it to be a "hangout" like Black Ink Crew. 
Today, the Pretty-N-Ink business is still booming, and Lattimore is based in Charlotte, where the shop operates. Lattimore revealed dreams of owning her own tattoo shop in Black Ink Crew. Her desire to open the shop is actually why she left the show, with her decision to pursue her dream being documented in an episode in 2015. Lattimore is one of three tattoo artists working in the shop that's run by her and her mother, Crystal Lattimore. 
Dutchess Lattimore is a radio show host
Charlotte, North Carolina radio station 92.7 FM announced in 2017 that they were adding Dutchess Lattimore's show Dutchology to their lineup, which includes The Rickey Smiley Morning Show. She runs the show alongside her tattoo business in North Carolina all while pursuing music. She discusses topics relating to human interest issues and things happening in her community in North Carolina. The show originally aired on Sundays but currently seems to be on hiatus, since the show doesn't appear on any of the station's schedules at the time of this writing.
Even still, "Dutchess" from Black Ink Crew is still out there, and she's continuing her passion of self-expression through art. But now she's exploring plenty of avenues outside of the tattoo world. Meanwhile, Black Ink Crew is still a successful show and franchise all its own. As of 2019, the Black Ink Tattoo Studios brand has five shops: two in Harlem and one each in Orlando, Atlanta, and New Orleans.