Here's How Much Pop Smoke Was Worth When He Died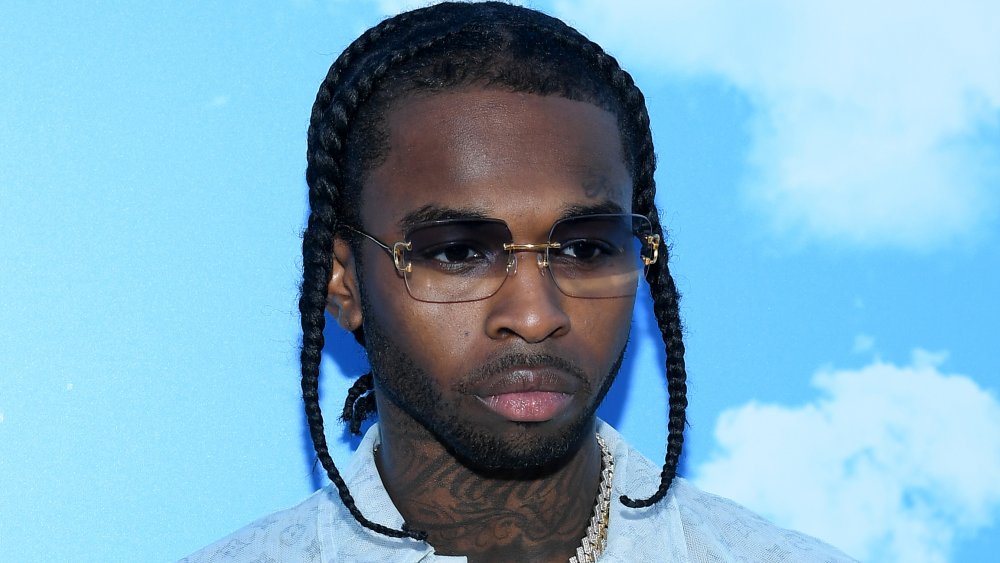 Pascal Le Segretain/Getty Images
Sadly, the list of rappers who we've lost in 2020 has gotten longer. Pop Smoke (birth name Bashar Barakah Jackson) was killed during a home invasion on Feb. 19, 2020, when two gunmen entered the Hollywood Hills residence where he was staying and shot the performer during an apparent robbery. Just 20-years-old at the time of his death, Pop Smoke was considered to be an up-and-coming rap star. In fact, he had already started making a name for himself with songs like "Welcome to the Party," which was remixed by Nicki Minaj, while also teaming up with Travis Scott for "Gatti."
Although Pop Smoke was far from reaching the success that he might have seen in the coming years, he had still managed to build up an estimated net worth that was somewhere between $310,000 to $480,000, according to Rappers.Money.
Despite the fact that he was starting to amass a small fortune, Pop Smoke faced claims that he had no money at all. In response, he took to Instagram to share shots of himself standing with Louis Vuitton bags, wearing Dior, and holding stacks of cash. And while that might have impressed some, others were probably wondering why he hadn't used all that money (or this money and that money, too) to buy himself a fancy ride. 
Pop Smoke was accused of stealing a $375,000 Rolls-Royce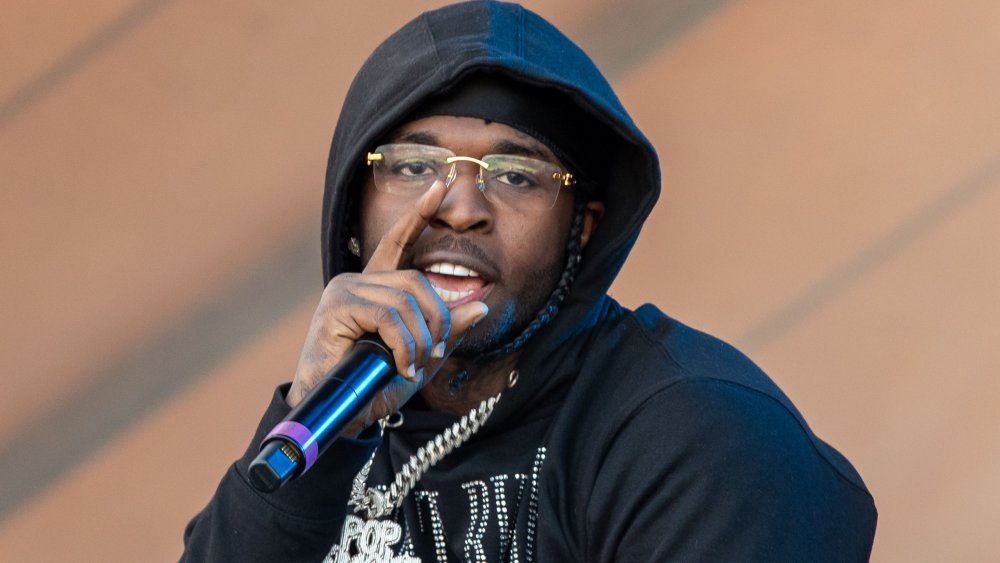 Suzanne Cordeiro/Getty Images
Pop Smoke may have had over $300,000 when he passed away, however, even that amount wasn't enough to cover the cost of the car that he allegedly stole without wiping out his bank account. Just one month before his death, the rapper was charged with what The New York Times noted is "a crime rarely seen in a federal indictment: interstate transportation of a stolen vehicle." Although he pleaded not guilty, he had been "accused of stealing a black 2019 Rolls-Royce that he had borrowed for a music video" which is estimated to be worth $375,000.
"Investigators believe he arranged for the Rolls-Royce to be transported to New York City on the back of a flatbed truck, and then posted a photo on Instagram showing him in front of the stolen car," according to the NYT. The outlet also noted that while the image was taken down from Instagram, it "is still visible on Facebook." In the end, investigators were able to return the car to its rightful owner after they found it "parked outside the home of Pop Smoke's mother in the Canarsie area of Brooklyn."
While Pop Smoke was released on a $250,000 bond and faced certain restrictions, he did explain his thoughts on acquiring the finer things in life during a 2019 interview with The New York Times, saying, "You like nice things, you got to do things to get nice things." Fair enough.
R.I.P. Pop Smoke.