Here's How Much Money Mike Bloomberg Is Really Worth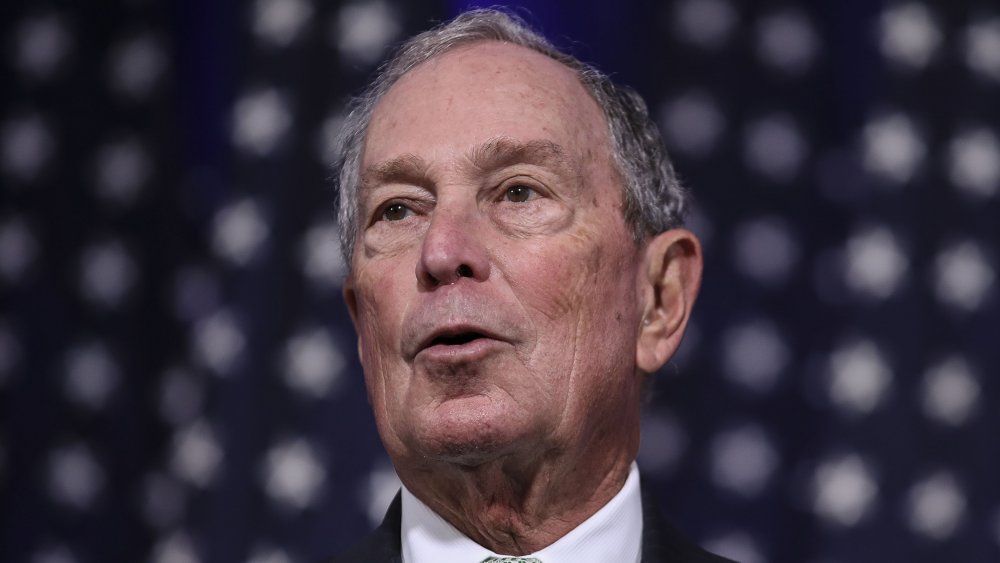 Drew Angerer/Getty Images
Democratic presidential candidate Mike Bloomberg participated in his first debate in Nevada on Feb. 19, 2020. The former New York mayor qualified for the debate just in the nick of time. The day before the race, he successfully met the Democratic National Committee's threshold for support in the polls, NPR reported. Bloomberg's standing in the polls improved significantly after he spent $400 million of his personal money on television, radio, and online advertising (via CNN).
From the start, Bloomberg's immense wealth has set him apart from the other presidential candidates. Just before he announced his late entry into the race in November 2019, CNN reported that he'd placed at least $37 million in TV advertising over the following two weeks. CNN wrote that the chunk of change he put down was greater than the amount "the entire Democratic field has spent on TV advertising in the race so far," excluding businessman Tom Steyer, who'd spent over $60 million at the time.
According to Business Insider, Bloomberg has a greater net worth than every other Democratic presidential candidate combined (including Steyer). In fact, the outlet reports that he's worth about 13 times as much as their combined net worth. Let's dive into how much this billionaire politician is truly worth and how he got so wealthy.
Mike Bloomberg has an unfathomable amount of money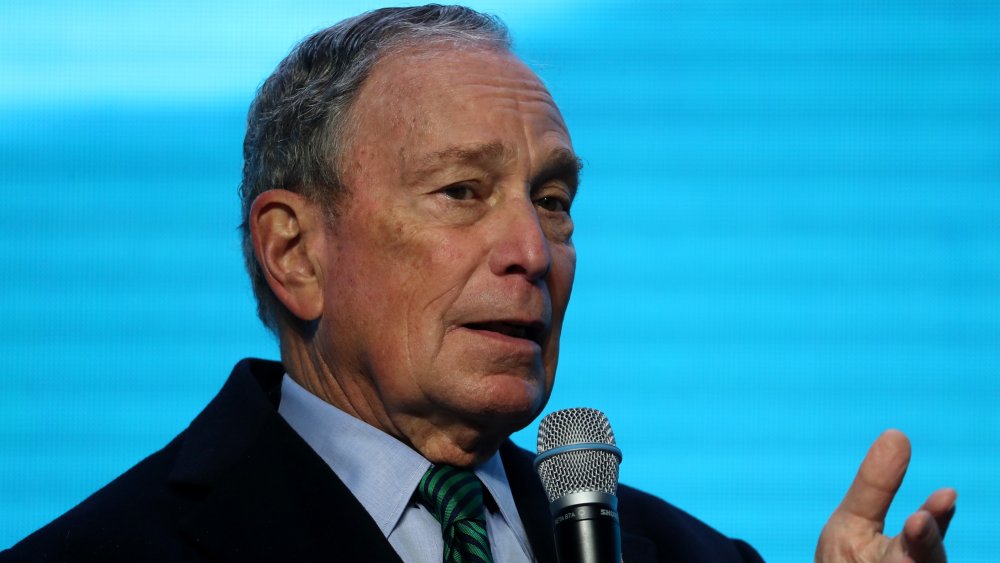 Justin Sullivan/Getty Images
Forbes reports that Mike Bloomberg is worth $65.2 billion dollars. A 2019 report found that he is one of the 10 richest people in the world, alongside giants like Jeff Bezos, Bill Gates, and Mark Zuckerberg. It's difficult to even conceive of $65.2 billion dollars — that amount of wealth is equal to 660,000 American households (CBS News).
In terms of wealth, Bloomberg has the other 2020 presidential candidates beat by a very long shot. In comparison, President Donald Trump is worth an estimated $3.1 billion, per Business Insider. Tom Steyer is worth $1.6 billion, while Elizabeth Warren is worth $12 million and Joe Biden is worth $9 million.
Bloomberg originally had a career in investment banking. After he was laid off in the early 1980s, he used his $10 million severance package to start his own company, Bloomberg LP. The financial data, software, and media company is now his main source of wealth. The billionaire owns an 88 percent stake of the business, which has estimated revenues of $10 billion. Most of his money is tied up on the company; he only has about $11 billion in "free-flowing wealth," per CBS News. Over the years, Bloomberg has donated about $8 billion to gun control, climate change, and other causes. 
Only time will tell how much Bloomberg will have spent when everything is said and done in terms of his campaign, but one thing's for sure — he won't be hurting for money.