The Real Reason Ron And Opal Perlman Split
Ron Perlman isn't exactly a star that's known for appearing in gossip rags. The Hellboy legend has managed to not make waves in the tabloids during his whopping four-decade-long career. That is, until November 2019, when he filed for divorce from his wife, Opal Perlman, whom he's been married to since 1981.
According to People, Ron and Opal raised two children together, Blake and Brandon, and until news of the split broke, there was no inkling of trouble reported in the press. However, the timeline of their relationship's demise is now raising some eyebrows. The last time the couple was photographed together was reportedly in April 2018. TMZ reported that the pair's date of separation was listed as May 10, 2019, but by May 15t, the Hand of God star had already been photographed kissing another woman. What?
Was Opal entangled in a relationship with a cheating spouse? Who is Ron's new love interest? Let's dig into the real reason Ron and Opal Perlman divorced.
Ron Perlman appears to be moving on quickly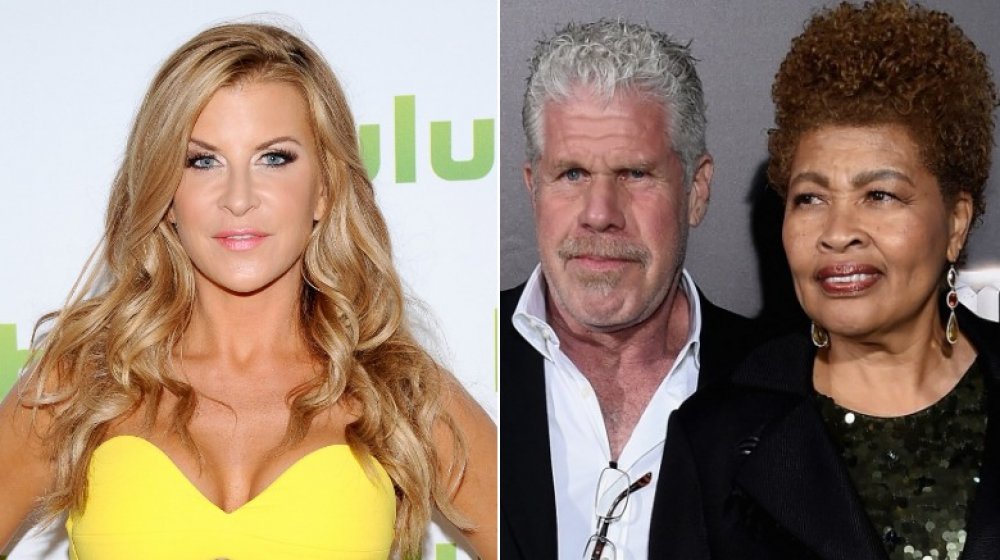 Angela Weiss, Jamie Mccarthy/Getty Images
Before TMZ dropped the bombshell that Ron Perlman was divorcing his wife, Opal, after 38 years of marriage, the public was confused about some questionable photographs of Ron and his StartUp costar, Allison Dunbar. According to InTouch, the Sons of Anarchy actor was spotted acting "very touchy-feely" with Dunbar on Nov. 5, 2019.
Did Perlman's much-younger castmate have anything to do with his divorce? Perhaps, but sources say Opal and Ron had already grown apart. "Ron, out of respect to Opal, the mother of his two kids, decided it was time," an insider told InTouch. "There wasn't any big drama or showdown ... Ron and Opal have a very long history, they respect each other, they're parents to two adult children, but they had moved on a long time ago."
Another insider also weighed in on the Hellboy superhero's real-life persona. "Everyone thought Ron and his wife lived very separate lives," the source said, claiming that the actor had been seen sans wedding ring.
What's going on with Allison Dunbar?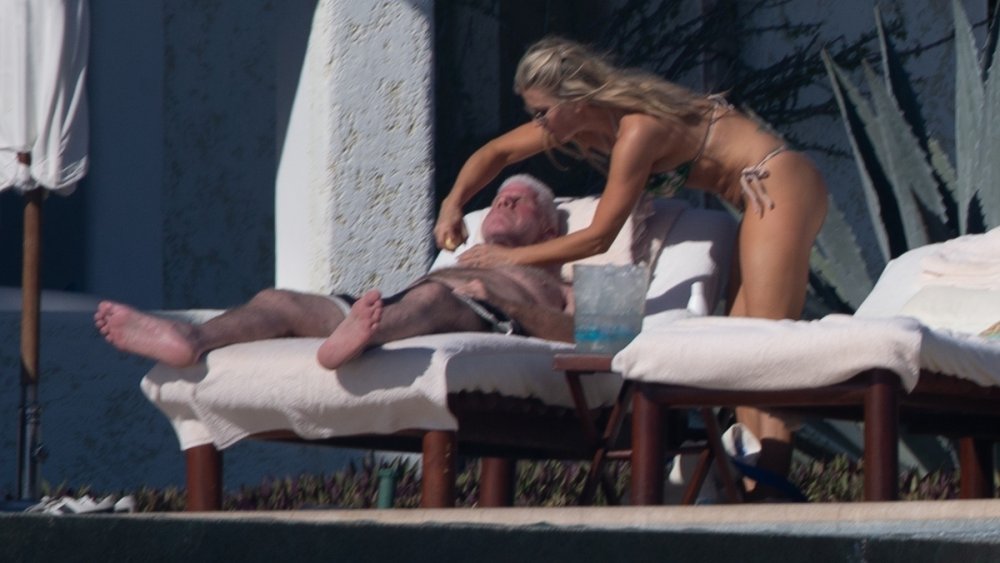 BACKGRID
Considering all the photos circulating of Ron Perlman and StartUp co-star Allison Dunbar, the pair definitely appears to be an item. You've got to pretty good friends to slather sunscreen on someone in Cabo San Lucas, Mexico, right? What exactly is going on between these two? Well, that may be a bit complicated. 
"I will say this: The blonde actress he's with now isn't his usual type," a source told InTouch. "He'd flirt on the set with extras like he was a single man. His wife's name never came up." In a separate report, an insider told In Touch that Perlman "doesn't want to rock the boat" and rush into something serious because he's "content with how things are developing between them."
While that may work for Perlman, it remains to be seen if Dunbar is cool with keeping things casual. On source claimed she's already dreaming about a future together. "Now that Ron has finally filed for divorce from his wife, Opal ... his girlfriend Allison is itching for a little more security." The insider claimed, "Ron's friends say he's happy the way things are. Ron and Allison have a good thing going, but he doesn't want to lose her either." We're guessing time will tell with this one.