Where Does Bernie Sanders Live And How Big Is His House?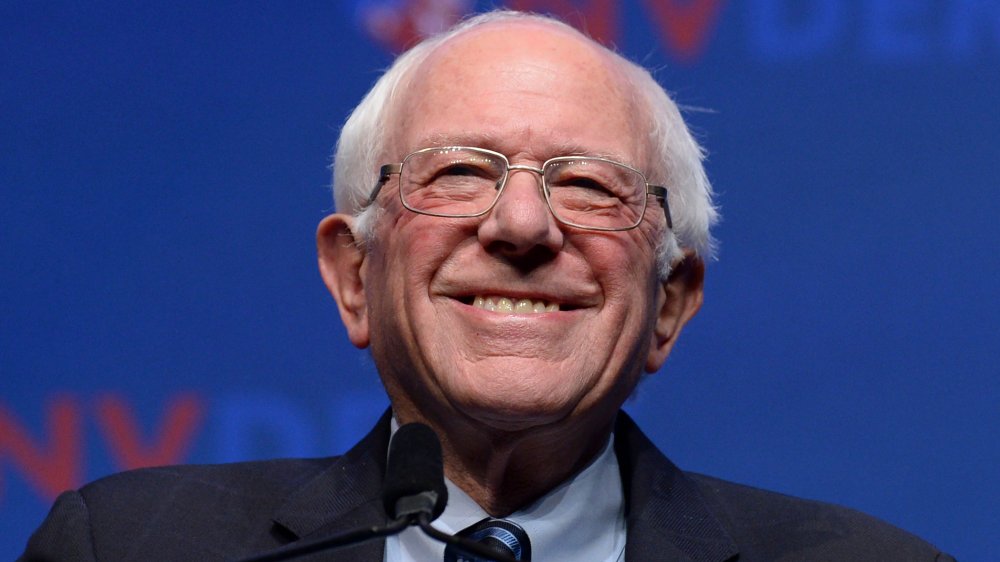 Bridget Bennett/Getty Images
It's not unusual for politicians to be wealthy and to spend their money on the kind of luxuries that normal folks could only dream of having. Just take a look at some of the ridiculously expensive things the Trumps have spent money on and the lavish lifestyles led by some presidential kids. While this seems to be the norm for high-powered people in the political sphere, Vermont Senator and presidential hopeful Bernie Sanders has been called out recently for having multiple homes that are worth a small fortune.
"The best known socialist in the country happens to be a millionaire with three houses," fellow Democratic candidate Mike Bloomberg said during a presidential debate on Jan. 19, 2020, per the Daily Mail. "What did I miss?"
Sanders was quick to respond to Bloomberg's blow. "You missed that I work in Washington, house one. I live in Burlington, house two. And like thousands of other Vermonters, I do have a summer camp." While having three places sounds reasonable when you put it that way, those three homes are worth a combined total of nearly $2 million. What will that kind of money get you? Let's take a look!
Bernie Sanders splits his time between Vermont and D.C.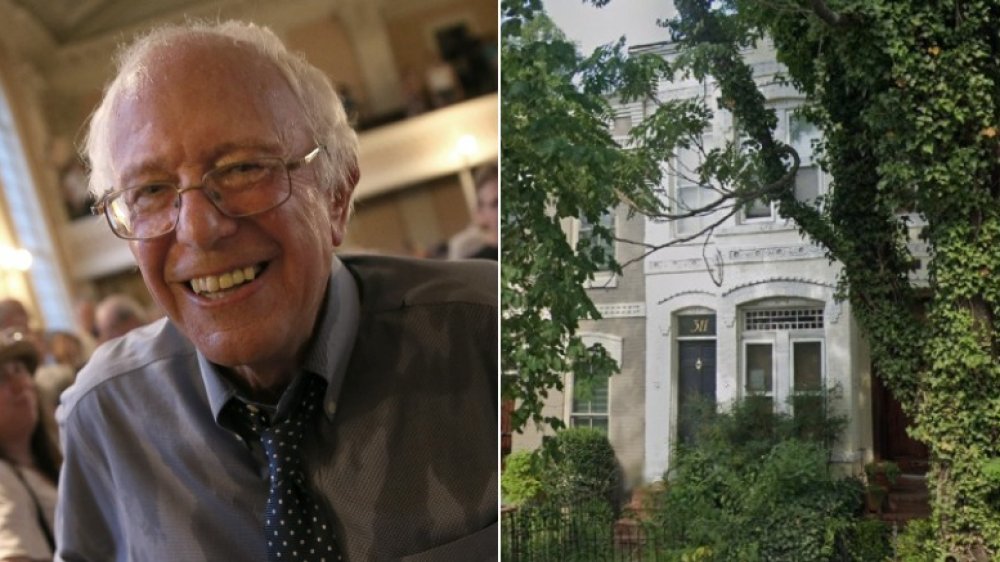 Win Mcnamee/Getty Images, Google Maps
Bernie Sanders hails from Burlington, Vt., which is where his main residence is located. Snapped up by the politician in 2009, he reportedly paid $405,000 for the house that has now gone up in value to around $464,000. According to the Daily Mail, that "is 50 percent higher than the median listing price of other homes in the area." A standard (if almost stereotypical) suburban parcel, it boasts four bedrooms, a two-car garage, and plenty of green space outside. If you're interested to know what life is like at home for the Sanders, Propy notes that the Colonial house "is sometimes used as a rental."
Perhaps Sanders rents out the house when he's staying in his one-bedroom pied-à-terre apartment situated in a stylish 1890 row house in Washington, D.C., which happens to be located a mere half-mile from the Capitol Building. The most expensive of his homes, Sanders paid around $700,000 for this pad. When it comes to real estate, it's all about location, location, location! 
That also holds true for Sanders' third home. Situated on a picturesque island, this one has raised some eyebrows.
Bernie Sanders' third home sparked controversy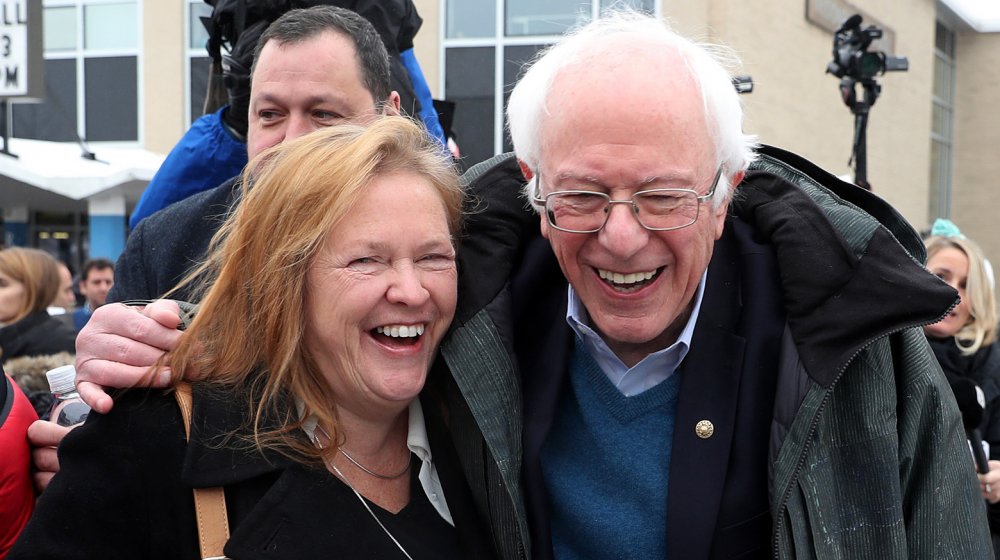 Joe Raedle/Getty Images
The fact that Bernie Sanders has a summer home in Vermont seems like an innocent detail. However, the timing of the purchase of the politician's lakeside cabin raised eyebrows. 
According to the Daily Mail, Sanders and his wife, Jane, bought the "summer retreat" on North Hero Island in 2016 for $575,000 in cash. It's described as a "99-year-old wooden camp house" off Lake Champlain that is "nondescript compared to many of its neighbors." While Sanders and his wife may have thought that they were buying a low-key abode, they've come under scrutiny over circumstances coinciding with that purchase. 
The Sanders' reportedly closed on that third home soon after Jane received a hefty severance from Burlington College, where she had served as president. The college was forced to close due to financial woes, and according to The New York Times, "There is little question that the college's 2016 demise can be traced to Ms. Sanders's decision to champion an aggressive — critics say reckless — plan to buy [$10 million worth of] land" for a campus. 
Jane reportedly received a $200,000 severance. Some believe that golden parachute helped buy the cabin, though Jane "said the money for the lake house came from her sale of a share of her deceased parents' home, and from her husband's book royalties," per the Times. Those book sales certainly helped propel Bernie and Jane into the millionaire ranks.