Here's How Bernie Sanders Really Made His Millions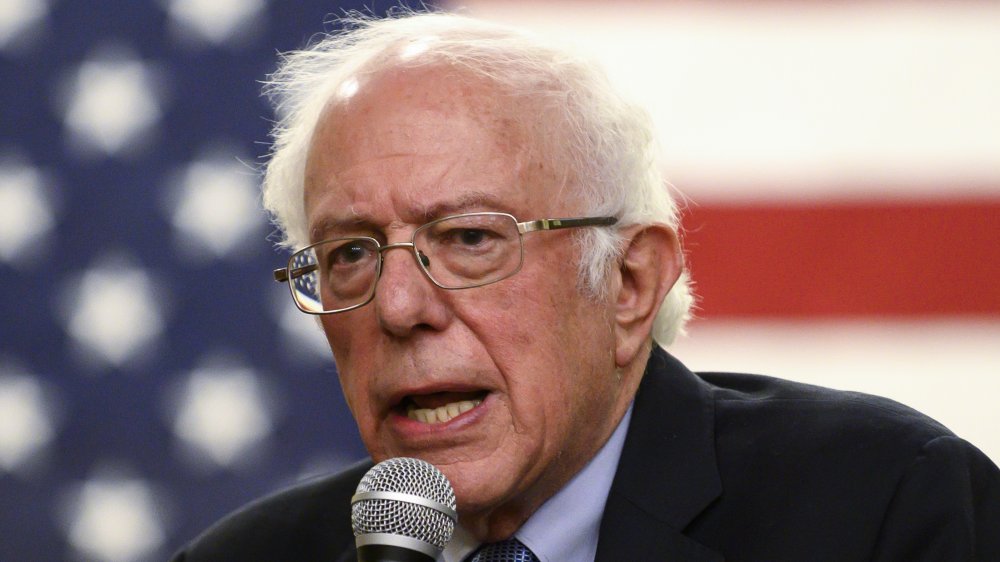 Stephen Maturen/Getty Images
Vermont Sen. Bernie Sanders was criticized at the Democratic presidential debate on Feb. 19, 2020 for being a millionaire while railing against economic inequality and attacking billionaire candidate Michael Bloomberg. Sanders is, indeed, a millionaire, but he hasn't always been this wealthy. In fact, he became a member of the millionaire club between his 2016 presidential run and the 2020 race.
Sanders' net worth currently stands at an estimated $2.5 million, according to Forbes. He's actually one of the least wealthy U.S. senators (via NPR), and his fortune pales in comparison to some of the other 2020 presidential candidates. Bloomberg is worth a stunning $65.2 billion. Massachusetts Sen. Elizabeth Warren is worth an estimated $12 million.
Still, Sanders' net worth is much greater than the average American's, so how did he earn his newfound millions? Interestingly enough, a lot of his wealth was generated, in large part, because of his presidential campaign in 2016.
Bernie Sanders' best-seller made him a fortune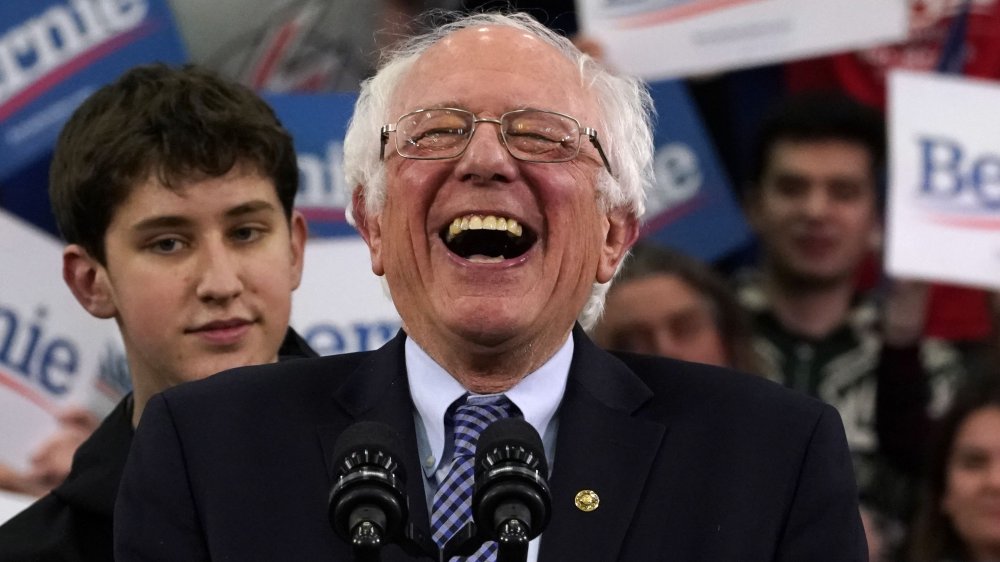 Timothy A. Clary/Getty Images
Bernie Sanders wasn't a millionaire until relatively recently. Per Politico, his total assets were worth less than $750,000 in 2015.
The biggest change since then has been Sanders' level of fame. His 2016 presidential campaign transformed him from a relatively obscure Vermont senator into a high-profile politician on the left. He became a best-selling author, earning more than $2 million from book sales in 2016 and 2017, according to financial disclosure documents. "I wrote a best-selling book," he told The New York Times in 2019. "If you write a best-selling book, you can be a millionaire, too."
Sanders makes $174,000 per year as a U.S. senator; the rest of his income is from books and other earnings. According to CNN, he and his wife, Jane Sanders, reported an income of $566,421 in 2018, and $382,290 of that came from writing and royalties. The bulk of the Sanders' net worth is tied up in three houses, per Forbes.
In a 2019 statement (via CNN), Sen. Sanders said his tax returns "show that our family has been very fortunate." He added, "I consider paying more in taxes as my income rose to be both an obligation and an investment in our country. I will continue to fight to make our tax system more progressive so that our country has the resources to guarantee the American Dream to all people."