The Truth About Shakira's Ex-Boyfriend Antonio De La Rúa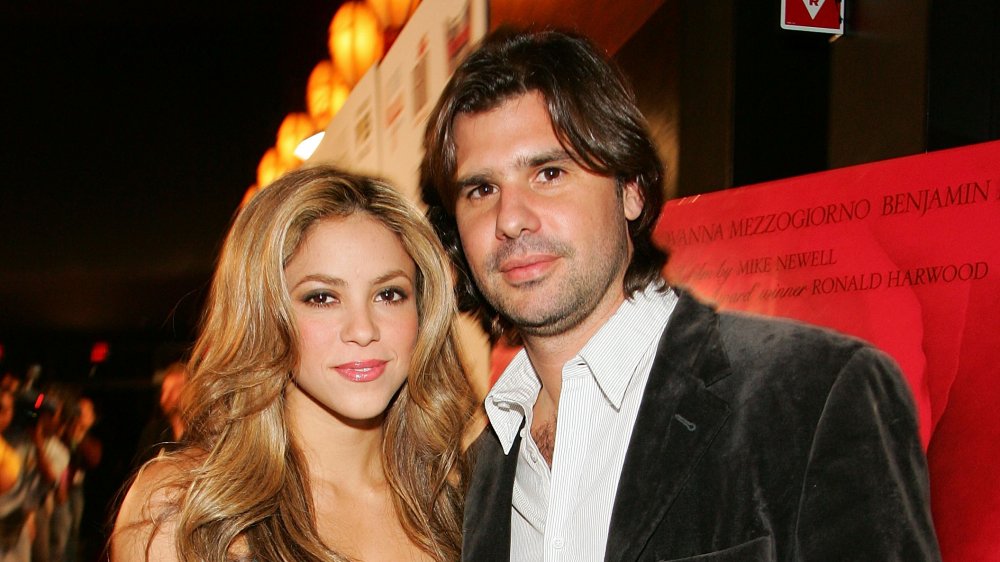 Ethan Miller/Getty Images
After meeting on the set of her "Waka Waka" music video, Shakira and Gerard Piqué have been dating for years now. Their relationship began in 2011 and they've had two children together — sons Sasha and Milan — in the time since. If judging by the Instagram photos (and the couple's own gushy interview comments about one another), they couldn't be happier. However, things in Shakira's love life haven't always been smooth sailing.
Before meeting Piqué, Shakira dated Antonio de la Rúa — a lawyer and the son of late Argentinian President Fernando de la Rúa — for almost 11 years before calling it quits, according to Billboard. They announced their separation in January 2011 with a statement on Shakira's website, which read in part, "Since August 2010, we made a mutual decision to take time apart from our romantic relationship... We view this period of separation as temporary and as a time of individual growth as we continue to be partners in our business and professional lives." The statement described their time together as "the most wonderful years of our lives" and emphasized the "love and respect that [they] share for one another."
However, that "temporary" separation wound up becoming permanent. And while the statement sounds amicable, things got more than a little complicated between the "Hips Don't Lie" singer and her ex in the years following.
Things got a bit messy after Shakira and Antonio de la Rúa split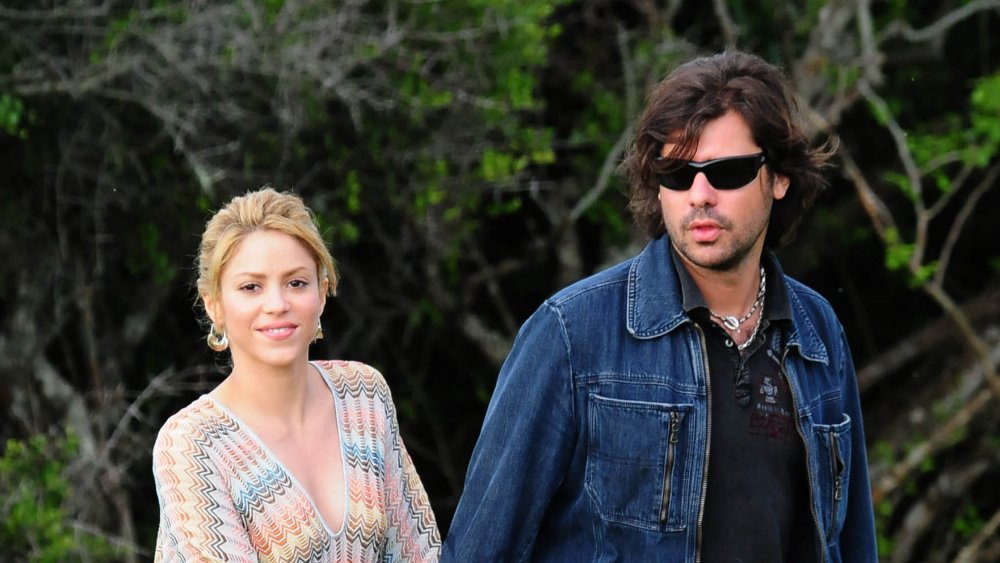 Str/Getty Images
In 2012, Shakira's ex Antonio de la Rúa tried to sue the singer for what he felt he was owed for acting as her business manager, despite not having a written agreement for the role. According to Rolling Stone, the $100 million Los Angeles lawsuit alleged, "De la Rúa spent more than six years building the Shakira brand into one the most valuable pop-star brands in the entertainment industry." The suit also claimed Shakira's 2011 and 2012 incomes were "generated by the deals [de la Ruá] conceptualized, originated, negotiated and executed." 
De la Rúa filed lawsuits in New York, California, and Switzerland — all of which were dropped by August 2013, per E! News. In response, Shakira said, "I am very grateful that the courts are not allowing these groundless lawsuits to proceed. I have moved on in my life and could not be happier now. I hope this harassment will now come to an end."
But the drama didn't end there: Shakira faced cheating rumors, too. She was accused of getting together with current boyfriend Gerard Piqué while still with de la Rúa, according to the Miami Herald. However, that's purely speculative since the timeline is murky, and as the singer said herself, she and de la Rúa romantically split months before publicly announcing anything. Right after Shakira's split did become public, Piqué said (via E! News) that they were "just friends" at the time.
Shakira found happiness again post-split, but she's moving at her own pace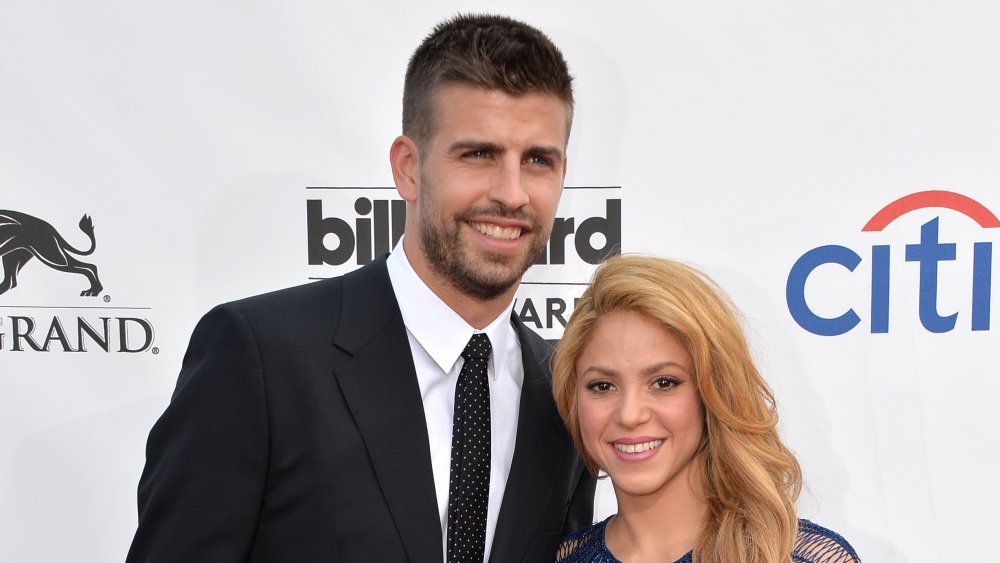 Frazer Harrison/Getty Images
After dealing with that rollercoaster of a breakup, Shakira has been vocal about how her current boyfriend Gerard Piqué helped her see the light again. She told Elle in 2013, "I even had lost my faith for a while. I was becoming as agnostic... I was not feeling the love like it was supposed to be, I started to think that there was no God. And suddenly I meet Gerard and the sun comes out." That's quite the compliment, huh?
At the same time, she's pacing herself; in other words, marriage isn't on the table at the moment. Shakira told 60 Minutes in January 2020, "To tell you the truth, marriage scares the s*** out of me. I don't want [Piqué] to see me as the wife. I'd rather him see me as his girlfriend." That's not a new stance for the singer. Back in July 2010 when she was still with de la Rúa, Shakira similarly told Cosmopolitan that she wanted to be his "eternal girlfriend," explaining, "There's something very claustrophobic about the idea of marriage for me." 
Suffice to say, Shakira may not be the wife type, but she's had some long-term relationships that sure know how to make headlines. And most importantly, she couldn't seem happier with Piqué. She's officially left any drama with de la Rúa is in the past where it belongs.