Whatever Happened To Elton John's Ex-Wife, Renate Blauel?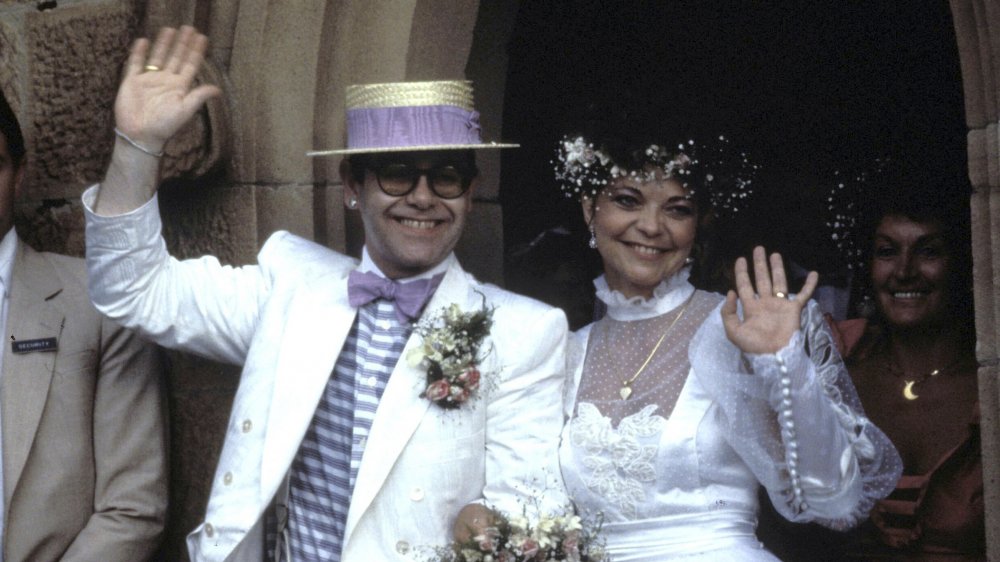 Patrick Riviere/Getty Images
Elton John has been with his partner, David Furnish, for more than 25 years. They first met in 1993, and they finally got married in 2014, when same-sex marriage became legal in the United Kingdom. They now have two children together.
As one of the most famous openly gay men in the world, John has advocated tirelessly on behalf of the LGBTQ+ community for many years, but long before the musician officially came out as gay, he publicly identified as bisexual and was married to a woman named Renate Blauel. Their wedding is briefly recreated in the 2019 musical biopic Rocketman.
According to Biography, John and Blauel wed on Valentine's Day in 1984. John was 36 at the time, and Blauel was 28. They had been engaged for just three days. After the whirlwind wedding, the two remained married for four years before divorcing. Blauel "disappeared and has never spoken publicly of the marriage since," Biography reported.
Let's take a closer look at the story behind John's wedding to Blauel and find out what she's been up to since their divorce.
Elton John & Renate Blauel's marriage shocked the world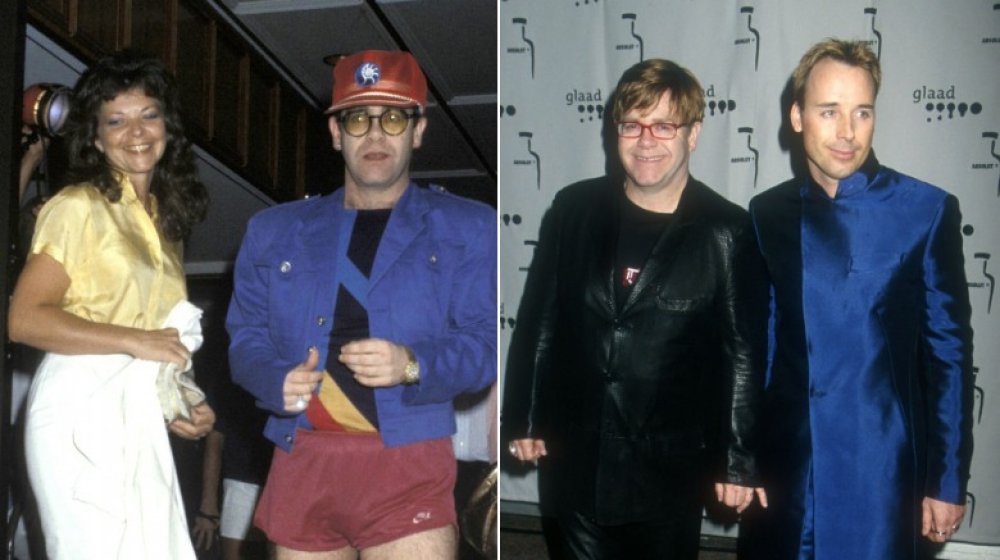 Patrick Riviere, Laura Walters/Getty Images
At the time of Elton John's wedding to Renate Blauel, John self-identified as bisexual. He came out in a 1976 interview with Rolling Stone. Those in John's inner circle were reportedly convinced that the musician was gay, and so were many members of the public. The Australian even went so far as to describe the 1984 wedding like this: "It was Valentine's Day, and Elton John was making one last attempt at being heterosexual."
John met Blauel, a German-born sound engineer, while working on an album. He proposed 18 months later, and they married at a church in Australia. Blauel called him "the nicest guy I've ever met." John had previously hinted that he wanted to settle down with a woman. He'd told Rolling Stone, "I'd rather fall in love with a woman eventually because I think a woman probably lasts much longer than a man." After the wedding, he also told reporters that he wanted to be a "family man."
Their union attracted a lot of speculation. Tabloids claimed it was a cover-up for John's homosexuality and that he and Blauel slept in separate bedrooms, per Biography. Some outlets even reported that John met male lovers at hotels, per Page Six. 
John and Blauel divorced after four years. Shortly after, John revealed that he was gay rather than bisexual. He then started dating his current husband, David Furnish.
Elton John & Renate Blauel didn't speak for many years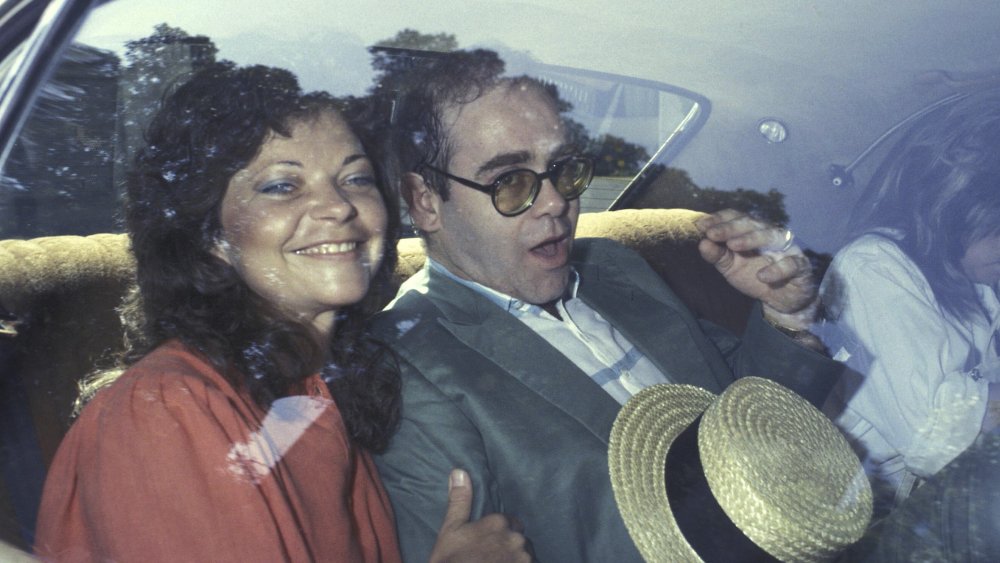 Patrick Riviere/Getty Images
Elton John and Renate Blauel parted on good terms and said they "genuinely intend to remain best of friends," People reported. However, in the 1997 documentary Tantrums and Tiaras, John revealed that they'd lost contact with each other, due to Blauel's wishes. 
Prior to meeting Blauel, the musician previously known as Reginald Kenneth Dwight had struggled with drug and alcohol dependency. In a 2007 interview with the Sydney Morning Herald, he explained (via MSN): "A drug addict thinks like this: 'I've had enough boyfriends, and that's not made me happy, so I'll have a wife — that will change everything.'" He added that he "loved" Renate and that hurting her was "one of the things I regret most in my life."
John also said he and Blauel finally reunited after almost 20 years. "We laughed and we cried," he said of their meeting. "We're adults. But I do regret [having hurt her]."
Blauel removed herself from public life after her divorce from John, reportedly moving to a country house in Surrey that he bought for her (via Biography). Neighbors said you'd never suspect that she'd been married to a celebrity and that she preferred not to discuss John (via Page Six). In the early 2000s, Blauel reportedly moved back to Germany to care for her aging parents, and she appears to prefer to remain mum about her marriage to John.