Hidden Figures NASA Mathematician Katherine Johnson Dies At 101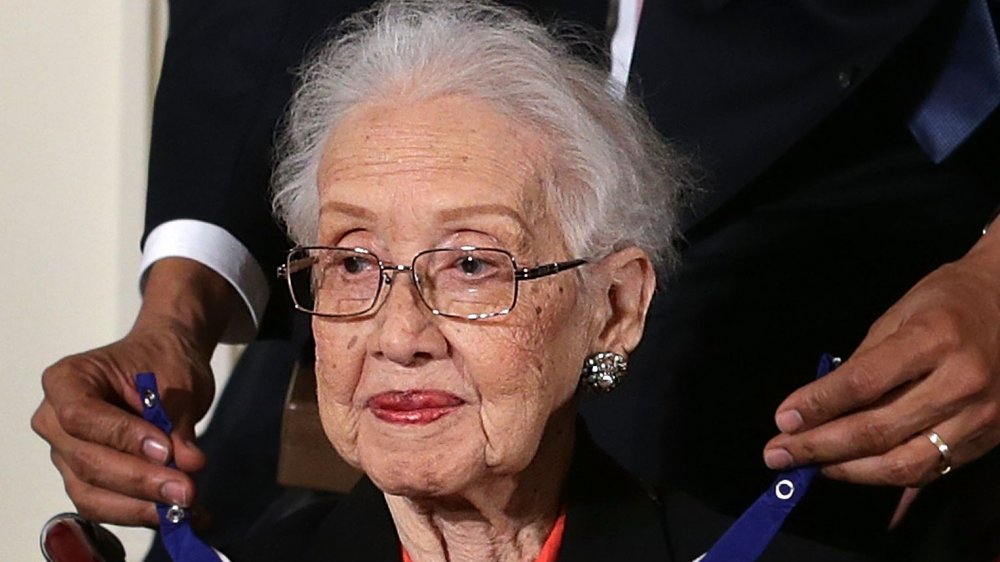 Alex Wong/Getty Images
Trailblazing NASA mathematician Katherine Johnson, whose work was integral in putting Americans on the moon, has passed away at the age of 101.
Johnson worked for NASA as a "human computer" for more than three decades, providing data that "powered NASA's first successful space missions, per CNN. In addition to being a mathematician at a time when women weren't welcome in the field, Johnson was also African-American, beginning "her scientific career in the age of Jim Crow," according to The New York Times. The outlet notes that African-American women such as Johnson, who worked for NASA around the 1950s, dealt with "double segregation." While NASA's white female mathematicians were separated from the white male mathematicians, African-American female mathematicians were segregated from both groups, "consigned to separate office, dining and bathroom facilities." In the face of adversity, Johnson kept her head up while also keeping her nose to the grindstone.
On Feb. 24, 2020, the agency to which Johnson dedicated her life reflected on the legacy she leaves behind. "Ms. Johnson helped our nation enlarge the frontiers of space even as she made huge strides that also opened doors for women and people of color in the universal human quest to explore space," said NASA Administrator Jim Bridenstine in a statement. "At NASA we will never forget her courage and leadership and the milestones we could not have reached without her."
While Johnson's impact is undeniable, it wasn't until later in life that she went from being a hidden figure to being publicly recognized for her accomplishments.
Katherine Johnson went from unsung hero to Hollywood hero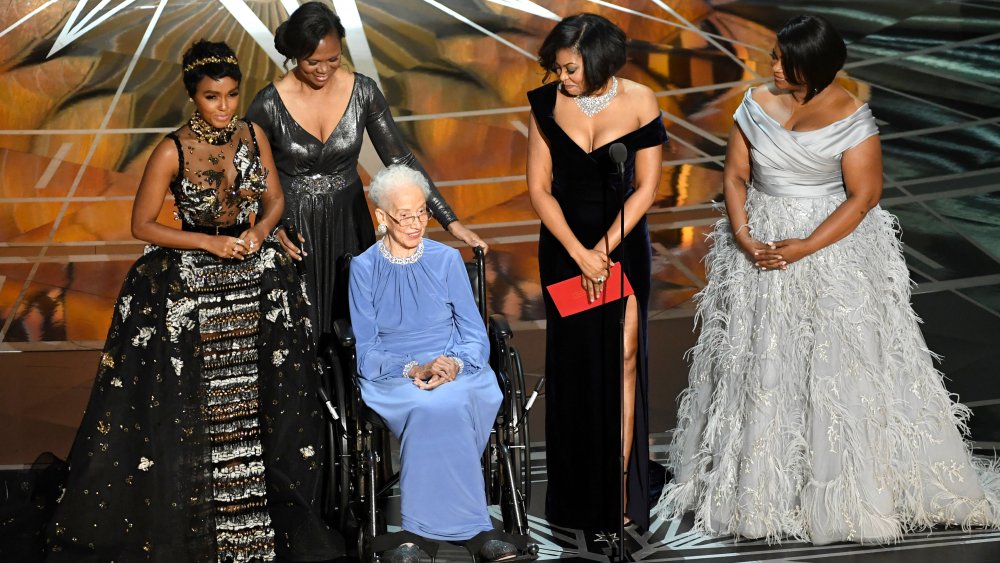 Kevin Winter/Getty Images
Katherine Johnson was an unsung hero for a long time, but her contributions won't soon be forgotten thanks, in part, to Hollywood. In 2016, the mathematician entered the realm of pop culture with the film Hidden Figures. The movie celebrated the untold story of African-American women at NASA, with Taraji P. Henson portraying Johnson. Following massive box office success, Hidden Figures went on to be nominated in three categories at the 89th Academy Awards, including best picture. The film didn't win an Oscar, but Johnson received a standing ovation at the award show when she appeared onstage with the Hidden Figures cast.
In addition to being recognized at the Oscars, another good thing to seemingly come to fruition as a result of the film was NASA dedicating a building in the mathematician's honor in 2017. The Katherine G. Johnson Computational Research Facility is located at the Langley Research Center in Hampton, Va. At the time of the opening, Langley Director David Bowles called Johnson "one of the most admired and inspirational people ever associated with NASA." He said, "I can't imagine a better tribute to Mrs. Johnson's character and accomplishments than this building that will bear her name." The honor was likely made all the more special considering Johnson had worked at Langley during her time at NASA from 1953 until she retired in 1986 (via The New York Times).
In light of Johnson's death, many are reflecting on the legacy of this incredible woman.
Hidden Figures cast members reflect on Katherine Johnson's life and legacy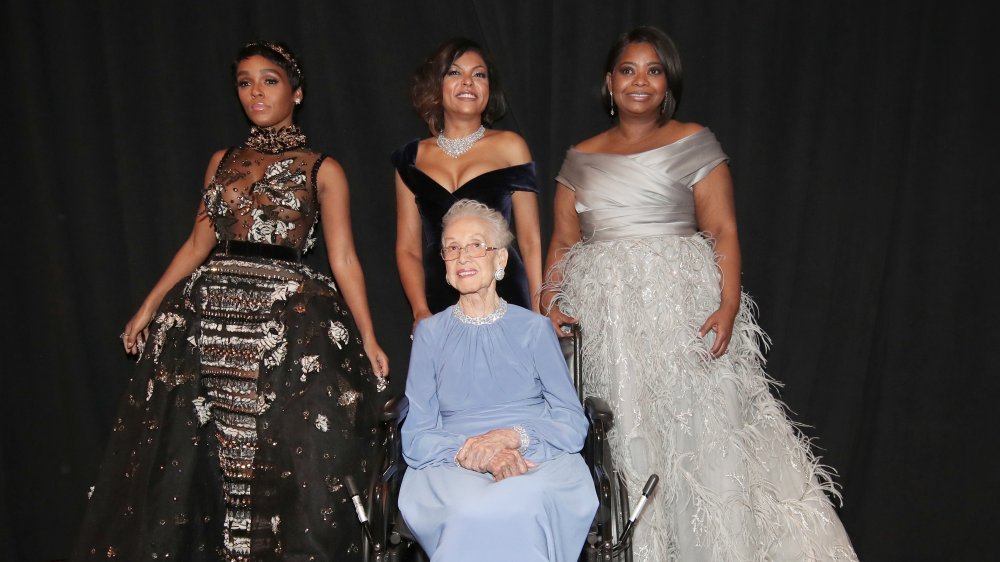 Christopher Polk/Getty Images
Shortly after news broke that Katherine Johnson had passed away, actress Taraji P. Henson took to Instagram to celebrate the life of the woman she portrayed in Hidden Figures. "Thank you QUEEN #KatherineJohnson for sharing your intelligence, poise, grace and beauty with the world! Because of your hard work little girls EVERYWHERE can dream as big as the MOON!!! Your legacy will live on FORVER [sic] AND EVER!!! You ran so we could fly!!!"
Henson added, "I will forever be honored to have been [a part] of bringing your story to life. You/your story was hidden and thank GOD you are #hiddennomore ... God bless your beautiful family. I am so honored to have sat and broke bread with you all. My thoughts and prayers are with you!"
Fellow Hidden Figures cast member Octavia Spencer was one of many who also took to social media to share her thoughts on the trailblazer, writing, "So sad to hear that we've lost #KatherineJohnson a pioneer who contributed so much to humanity! It was an honor to be [a part] of telling her story and feeling the impact that her legacy has had on future women in STEM." 
Katherine Johnson may be gone, but it's very clear that she won't soon be forgotten. Our thoughts are with Johnson's loved ones during this difficult time.