Maddox Jolie-Pitt Is 18 And Doesn't Look Like This Any More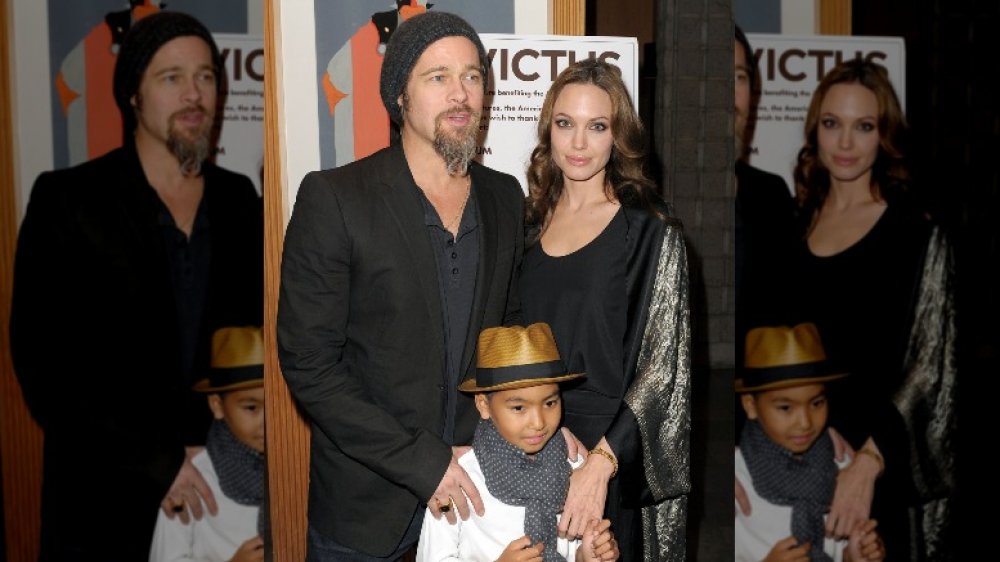 Kevin Winter/Getty Images
Angelina Jolie took on one of the most important roles of her life back in March 2002. No, she wasn't just starring in a new movie around that time. That was when she adopted her first child, a seven-month-old baby boy born in Cambodia. The actress named the little one Maddox Chivan Jolie, and together they embarked on a new life that was filled with lots of love between the mother and son.
In 2012, Maddox's adoring and super-famous mother spoke to Vanity Fair about first meeting her son in an orphanage located in the town of Battambang. Although she'd already decided to adopt a child, she admitted that as she met various children, she "didn't feel a connection with any of them." But then, she was told that there was "one more baby" and was shown Maddox, who was in a box that was hanging from the ceiling. Angelina said that when she looked at him and he looked back, she "cried and cried." The two were apparently meant to be together.
A few years after the adoption, Brad Pitt joined the family — which is why Maddox is now a Jolie-Pitt — along with five other children: Pax, Zahara, Shiloh, and twins Knox and Vivienne. And while all of the Jolie-Pitt kids are growing up fast, you may be downright shocked (and super impressed) to find out what 18-year-old Maddox is up to these days.
Maddox Jolie-Pitt now studies biochemistry in South Korea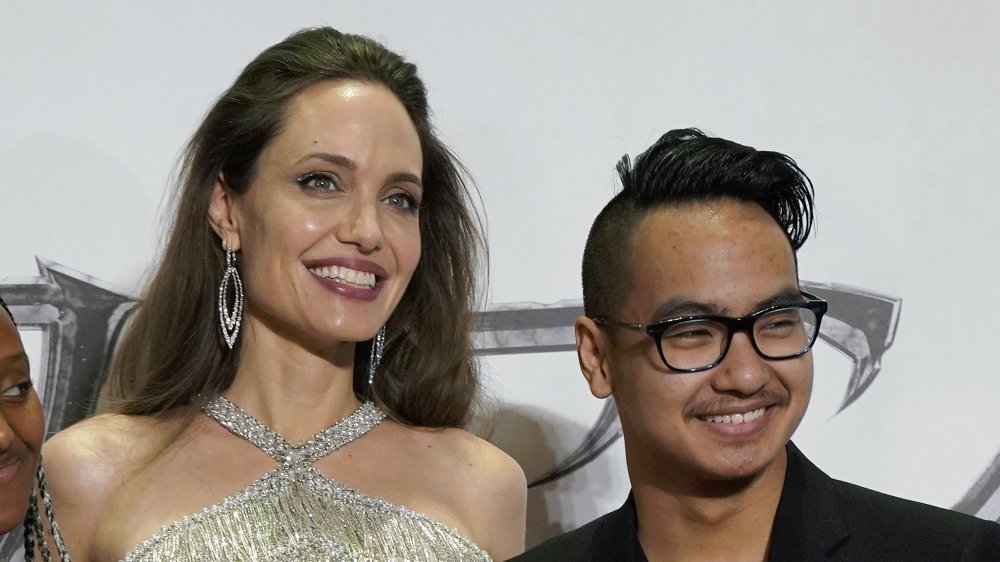 Christopher Jue/Getty Images
Maddox Jolie-Pitt probably could have followed his parents and pursued acting or any other number of glamorous career paths, thanks to their connections. Frankly, due to the family's tremendous wealth, he could never work a day in his life if he has access to a trust fund. But instead, the 18-year-old is now studying biochemistry in South Korea.
Maddox was accepted to multiple schools, according to People, but opted for South Korea's Yonsei University, which meant that he had to do a little extra work when it came to getting the language down before he started. However, that likely wasn't a problem for the teen who knows five different languages. His grandpa — Angelina's dad, Jon Voight — told Hollywood Life, "I don't know how he did it! He's got a great gift for it." Maddox's proud mom may know the secret, telling Entertainment Tonight in 2017, "He's very studious. Much more than I am."
Maddox may be serious about his studies, but that doesn't mean he doesn't know how to have a good time. "He's got a wicked sense of humor," his mother also revealed. "And he's very fun to be with." Maybe his good-natured way is why he's willing to attempt to mend his relationship with his one-time estranged father, Brad Pitt.
Maddox is reconnecting with his dad Brad Pitt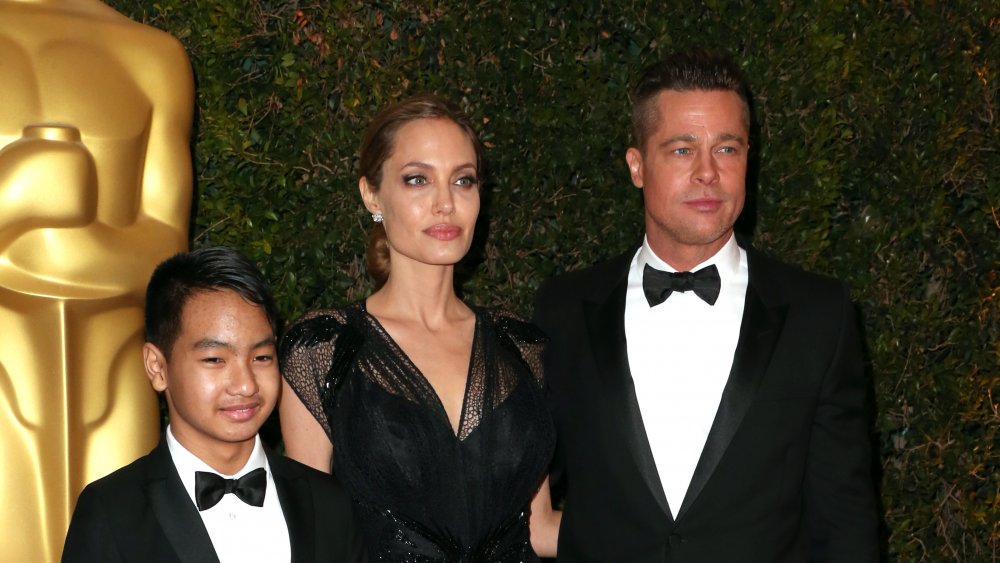 Frederick M. Brown/Getty Images
Maddox Jolie-Pitt's relationship with Brad Pitt has gone through a rough patch in recent years. In fact, it was an alleged fight between Maddox's parents that he got involved in that sparked the split in the first place. That's perhaps why — following Brad's divorce from Angelina Jolie in 2016 — Maddox stuck close to his mom and became distant from his father.
When asked by InTouch in September 2019 about reuniting with his dad, the teen simply stated, "Whatever happens, happens." Their relationship was apparently still under strain in December when a source revealed to Us Weekly that there had "been no contact between them." While that didn't make the situation sound promising, things seemingly changed by February 2020. That's when Brad was scheduled to attend the BAFTAs to accept his award for Best Supporting Actor, thanks to his role in Once Upon a Time... in Hollywood. However, the star suddenly canceled his appearance at the prestigious industry event when "Maddox gave Brad the chance to talk and he dropped ­everything," according to a friend of the star who spoke to The Sun.
The two were able to spend some "quality one-on-one time together," according to another source who opened up to InTouch, and although they may have a ways to go, the actor is happy to be "slowly" working on fixing their relationship. Let's hope they can continue to take positive steps forward in order to work things out.