The Truth About Lil Wayne And La'Tecia Thomas' Relationship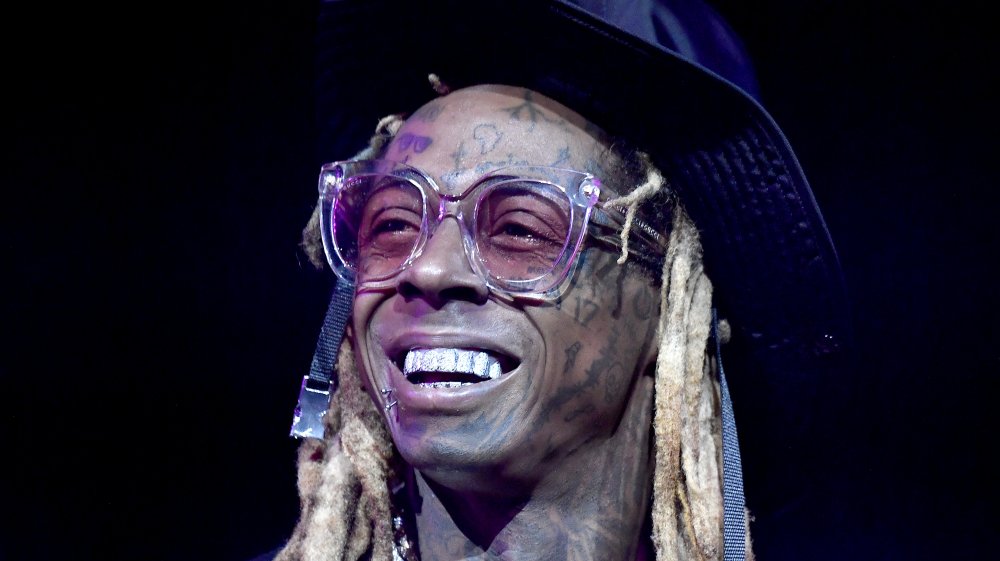 Frazer Harrison/Getty Images
It seems like there's no end to relationship rumors on the internet. Some celebrity stands next to someone and bam! next week, they're engaged, but in this case, all signs point to the rumored romance between rapper Lil Wayne and model La'Tecia Thomas being the real thing. Though these two famous faces have not yet shared any details publicly about the status of their dynamic, they have certainly left a trail of breadcrumbs for their fans — all of which we have shamelessly gobbled up. Here goes...
These two were supposedly spotted together on New Year's Eve and made their first red carpet appearance together in February 2020 to celebrate the launch of Lil Wayne's new album, Funeral, so there's definitely something there, right? According to iHeartRadio, they've even got matching tattoos! "Weezy has a TNT detonator inked on his cheek, while the plus-size Australian model has a stick of dynamite tattooed on her right ring finger," the site said. Her left ring finger has made headlines too because of the giant rock that's appeared in photographs, prompting some tabloids to refer to Thomas as Lil Wayne's "alleged fianceé." 
What's really going on between these two? Let's take a closer look.
Lil Wayne's lyrics allude to an Australian 'wifey'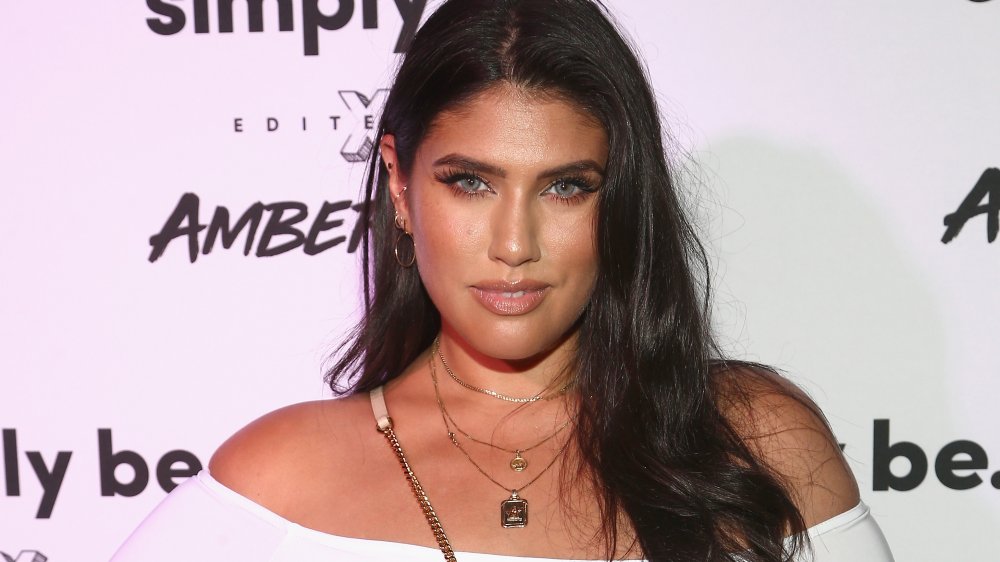 Tommaso Boddi/Getty Images
Lil Wayne's music career started at the age of 9, when he reportedly became the youngest artist signed to Cash Money Records. He hit the big time as part of the New Orleans-based Hot Boys group, which released its wildly successful Guerilla Warfare album in 1999, and he's been crushing the game as a solo artist and collaborator ever since. Weezy's 13th solo album, Funeral, debuted in February 2020, and guess who was there to help him celebrate another successful project? 
Yep, La'Tecia Thomas. But who is this supermodel in the making? According to Milk Management, Thomas grew up in Melbourne, Australia and is a professional makeup artist. When not working as a model, she keeps plenty busy creating YouTube tutorials and connecting with her massive social media following. La'Tecia's key focus is body positivity, and she's been using her platform to help others feel empowered and inspired. 
Lil Wayne appears to have referenced Thomas in his latest album. According to iHeartRadio, in "Not Me," he raps: "You know wifey from Australia / She said 'Cheers mate' / Then we toast and see how you ni**as tears taste." In the song "Stop Playing With Me," he also cites a special someone who sounds a lot like Thomas: "I got a plus-sized model, but she my lil' mama..." 
Lil Wayne and La'Tecia Thomas may be headed to the altar?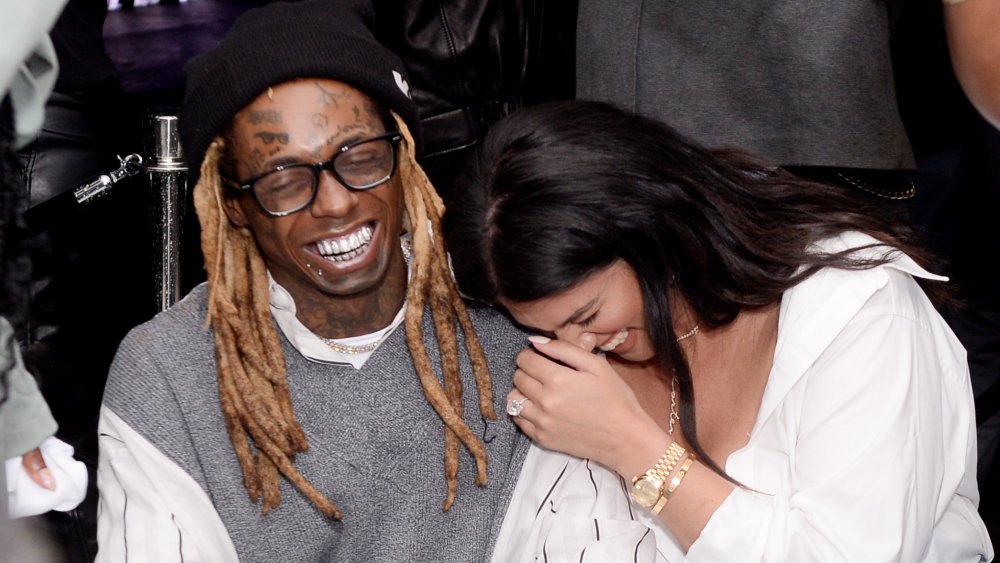 Daniel Boczarski/Getty Images
It's no mystery that La'Tecia Thomas and Lil Wayne are together but are they actually engaged? The sleuths at iHeartRadio think the answer is yes. In October 2019, the Aussie reportedly "started sporting a huge ring on her wedding finger. After being questioned by fans if her sparkler was an engagement ring, La'Tecia reportedly confirmed that it was, but didn't reveal who she's engaged to." Need more evidence? She's apparently been "leaving heart emojis" in the comments section of the rapper's social media. 
That said, Thomas doesn't seem like the type to rush into relationships. "Love is something that takes time," she told Cosmopolitan. "There's a lot of elements and a lot of layers to love. I feel like you can have love for people in general, but it takes a special kind of love to really love someone solely."
If the couple is engaged, this won't be Lil Wayne's first rodeo. He was married to reality star Toya Wright from about 2004-2006. They have an adult son, Reginae, and have remained on good terms. The rapper was also connected to a woman named Dhea Sodana for years, but kept their relationship and rumored engagement very much under wraps. Weezy had a high-profile romance with singer Christina Milian, but those two called it quits in 2015.
And now here we are, anxiously waiting for more news about Lil Wayne and La'Tecia. Brace yourselves for the inevitable celeb couple nickname. Lil La? La'Wayne? Stay tuned.