The Meaning Behind Taylor Swift's 'The Man' Video Explained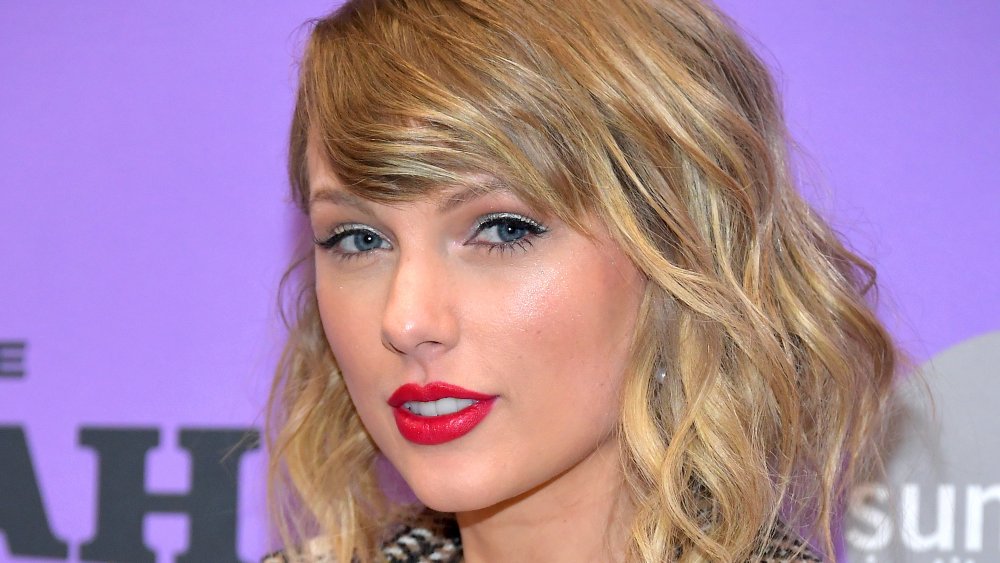 Neilson Barnard/Getty Images
Taylor Swift's latest album, Lover has been out in the world since August 2019, but the singer is still rolling out new visuals for the project. On Feb. 27, 2020, she dropped a music video for the popular single "The Man." The song is an ode to the double standards that men and women face, and the video plays off that theme by starring Swift transformed into a toxic, obnoxious man. In full drag and special effects makeup, Swift manspreads, throws tantrums, smokes cigars, and generally enjoys all the perks of being a powerful male in a sexist society.
Taylor Swift produced, wrote, directed, and starred in the video herself. Doing so involved "months of prep, meetings, location scouting, set design, mood boards" and "deciding every detail down to the wardrobe each actress/actor wore," Swift told fans in a YouTube Q&A (via E! News). It was a lot of work, but she "loved" all of it. 
In true Swift fashion, there are a ton of Easter egg references to her music and life throughout the video, including a not-so-subtle nod to her feud with music industry executive Scooter Braun. Here's the real meaning behind the music video for "The Man."
'The Man' video highlights double standards
Taylor Swift's music video for "The Man" calls out practically every type of sexist double standard that you can think of. Swift's male alter ego yells at coworkers, throws a tantrum on a tennis court, and hangs out with scantily clad models and strippers. "He" smokes cigars on public transportation while taking up way too much room with his legs. He's lauded as the World's Best Dad for doing the bare minimum, and when he reaches a ripe old age, he marries a much younger woman. As Swift sings in the song: "If I was a man / Then I'd be the man / They'd say I hustled / Put in the work / They wouldn't shake their heads / And question how much of this I deserve."
To further hammer home the feminist message of the video, its credits highlight that it was "directed by, written by, owned by" and stars Swift. Only one man appears in the credits: Dwayne "The Rock" Johnson, who lends his voice to Swift's male alter ego. Swift's dad, Scott Swift, makes a surprise cameo as the chair umpire at the tennis match (via E! News).
Taylor Swift calls out Scooter Braun, Leonardo DiCaprio, Kanye West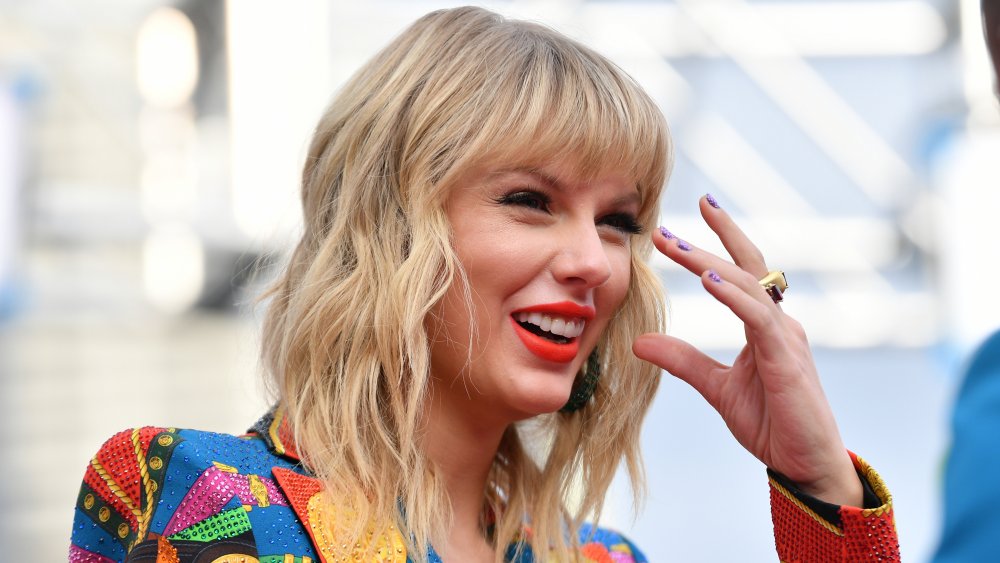 Dia Dipasupil/Getty Images
The music video for "The Man" also calls out several real-life men, including music executive Scooter Braun, Oscar-winning actor Leonardo DiCaprio, and rapper Kanye West.
One scene shows a subway wall covered with the graffitied titles of Taylor Swift's previous albums, including Speak Now, Red, Reputation, Fearless, and 1989. There's a sign that says, "Missing: If Found Return to Taylor Swift," and another sign banning scooters. That's a clear reference to Swift's very public feud with Scooter Braun over the rights to her work; Braun acquired her former label and now owns the bulk of her musical catalog.
Swift also calls out DiCaprio and his lifestyle in the video. "I'd be just like Leo in Saint-Tropez," she sings as she saunters around on a yacht, surrounded by models and champagne.
Lastly, Swift references her infamous feud with West. This connection is less clear, but Swift is famous for dropping elaborately coded hints for avid fans. In the video, her male alter ego runs down a white arched hallway and high-fives 19 disembodied, colorful hands. The house resembles West's minimal house in Calabasas, Calif., and Swift was 19 years old when West interrupted her 2009 VMAs speech.
The number 19 could also be a reference to the 19th Amendment, which gave voting rights to women. The Supreme Court upheld the amendment on Feb. 27, 1922, and Swift released the video on Feb. 27, 2020.
With all this new knowledge in your pocket, take a look at the entire video below