The Real Reason Salma Hayek Will Never Get Plastic Surgery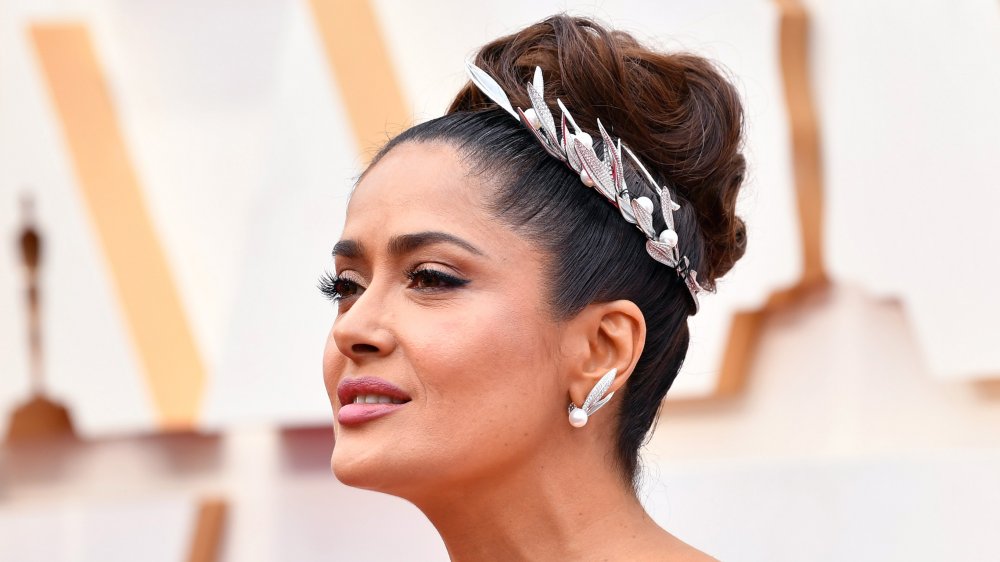 Amy Sussman/Getty Images
When Mexican-American actress Salma Hayek moved to Hollywood, early roles in Desperado and From Dusk Till Dawn launched her into the limelight. However, it wasn't until her breakout role as Mexican painter Frida Kahlo in Frida that Hayek garnered critical acclaim. But, like many actresses, this film industry superstar also faced her undue share of hardships. From her experiences with disgraced movie producer Harvey Weinstein, to her early struggles with dyslexia, the wife of French billionaire and "luxury fashion magnate" François-Henri Pinault understands the highs and lows that accompany stardom all too well.
While doing publicity for her 2020 comedy, Like a Boss, Hayek revealed that she has never and will never partake in plastic surgery. At one point, Hayek did think it would be wise to alter her appearance for her role as cosmetics mogul Claire Luna in the aforementioned film, so she visited a dermatologist pal because she wanted to experiment with fillers — until a phobia got in the way...
Salma Hayek had a traumatic experience with lip fillers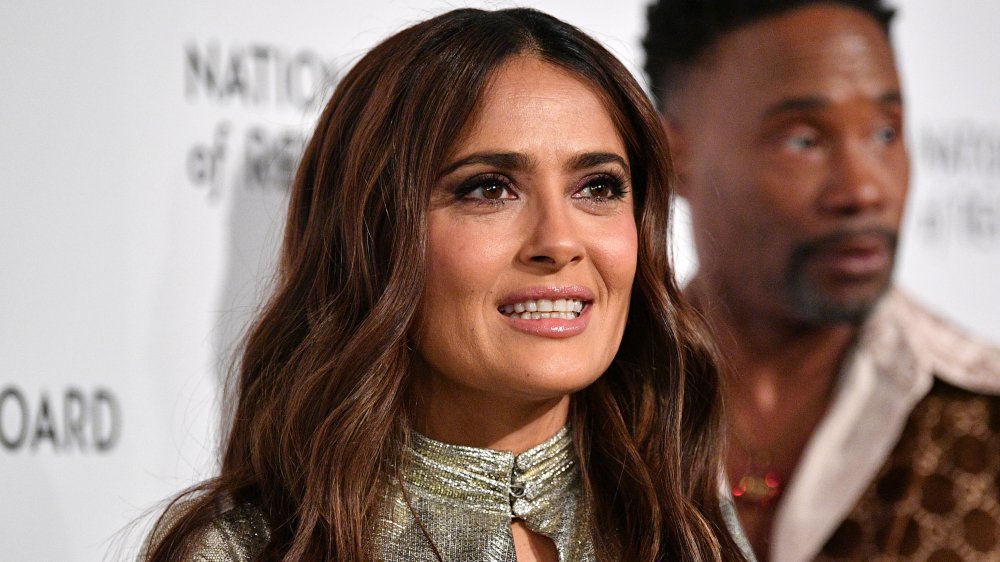 Dia Dipasupil/Getty Images
Salma Hayek relived her traumatizing experience with lip fillers during an interview with InStyle. The actress wanted to transform her look to play beauty business heavy-hitter Claire Luna in Like a Boss. "My friend [dermatologist] Dr. [Maurice] Dray said, 'I don't know if you're going to be happy because it's going to hurt super bad.' I said, 'Well, let's give it a try.' He put the first needle in my mouth, and I immediately said, 'No! Forget it! I'm done!'
That's when Hayek and Dray began to brainstorm alternatives to make it look like she had lip injections. The solution? Hayek wore big fake teeth, red hair, "attention-seeking" clothes, and gray contacts to complete her transformation. "I thought it would be kind of interesting to have some gray eyes because I wanted her to be fake-looking," she said.
The experience taught Hayek a lot about the beauty industry. "There were so many things about human psychology I learned," she said. "Our obsession with beauty and our image has so much to do with where our heads are at emotionally, spiritually, and psychologically."
Salma Hayek believes in 'aging gracefully'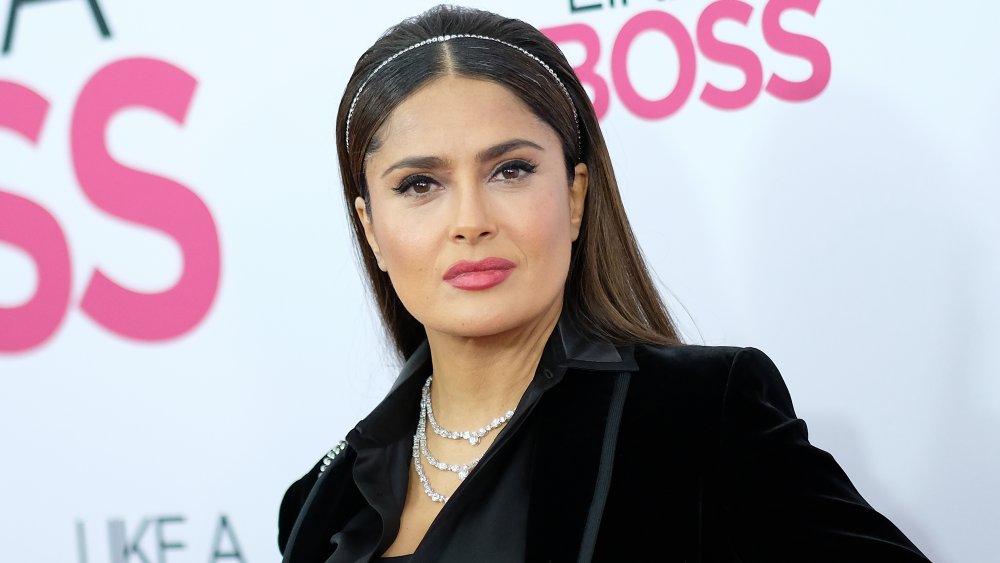 Dimitrios Kambouris/Getty Images
Salma Hayek has opened up about her reluctance to embrace plastic surgery, but she didn't rule it out as an option down the road. "I don't really take big risks when it comes to beauty," she told People. "I think a big risk is plastic surgery. I'm very conservative in my beauty routine. I don't know if I would never get plastic surgery. I'm not planning on it right now." 
Hayek refuses to budge when it comes to her disdain for Botox injections. "I don't believe in Botox, especially when [people] do it so young," she said. "They destroy themselves. They keep telling young girls, 'Do it young, so you never get wrinkles.' No, your face is going to fall. You'll have to keep getting more and more and more each time. So if you're going to do it, I recommend doing it as late as you can."
Hayek says she's not afraid to age naturally. "My mother always demonstrated the importance of aging gracefully," she told InStyle. "I never saw her or my grandmother being afraid of getting old. And so I don't have that fear."