How Much James Corden Makes From The Late Late Show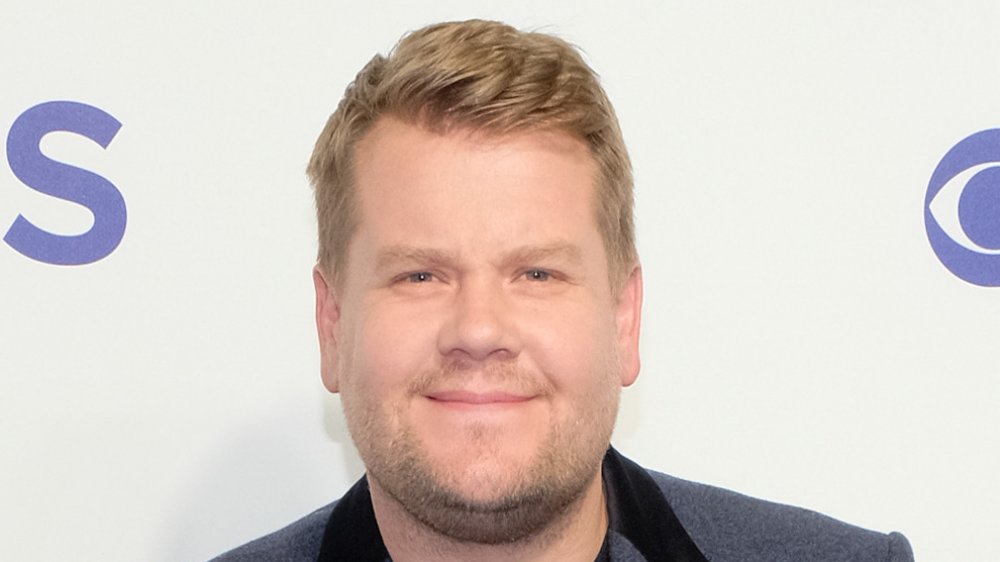 Matthew Eisman/Getty Images
Along with Jimmy Fallon and Stephen Colbert, TV host James Corden currently dominates the late-night scene. But have you ever wondered how much he gets paid to hang out with celebrities like Jason Momoa, Justin Bieber, and Billie Eilish on the Late Late Show? Here's a hint: It might be more than you expected, but it's not as much as others are making.
Corden became the host of the popular long-running program following the exit of former host Craig Ferguson in 2014. In the years since, Corden has capitalized on the status of the show by adding his own twists, such as his incredibly popular (if somewhat misleading) segment, Carpool Karaoke. That popularity is not only what helps him land interviews with some of today's biggest stars, it's also what helped him ink a new deal with CBS in the summer of 2019 that came "after lengthy negotiations," according to Deadline. With his current contract ending in August 2020, the new terms will reportedly see him getting a salary that's "said to be in the $4 million [to] $5 million range" up through 2022.
While that's undeniably impressive, it's quite a bit less than what some late-night hosts are making. For instance, according to Celebrity Net Worth, Colbert's salary is sitting at around $15 million, while Fallon makes slightly more at $16 million. Let's take a closer look at how Corden compares to others in the biz.
James Corden isn't nearly as rich as his rivals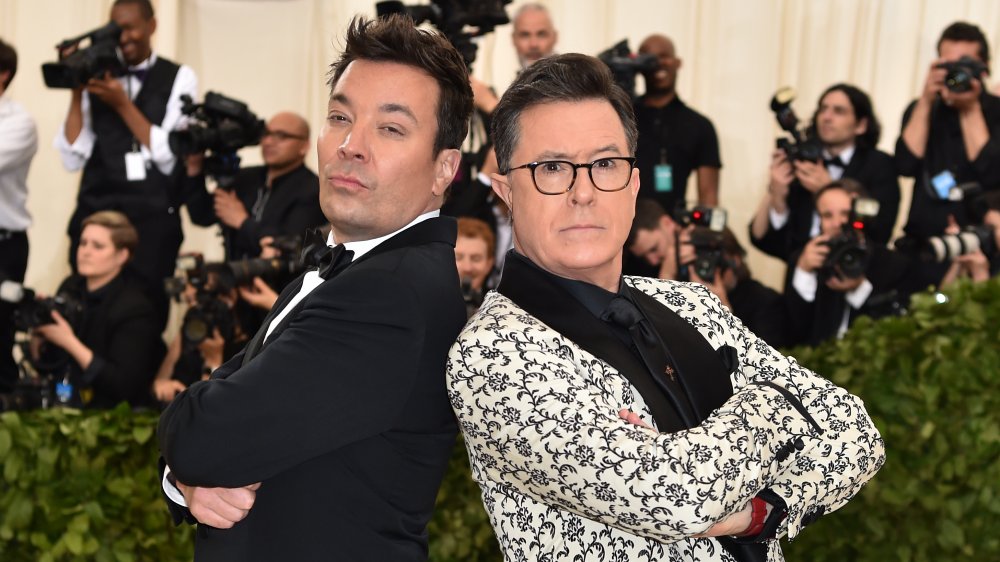 Hector Retamal/Getty Images
Now that James Corden will be bringing in around $5 million a year thanks to his hosting gig on the Late Late Show, his fortune should steadily increase. That's definitely a good thing because, to be honest, he doesn't have that much money compared to others in late-night. (Of course, it's still a whole lot more than the average person.)
Although Celebrity Net Worth estimates that Corden currently has around $12 million in total, an amount that many people would gladly swap their own savings for in order to get their hands on so much moolah, Corden's rivals — Jimmy Fallon (host of The Tonight Show) and Stephen Colbert (the leading man over at The Late Show) — have much larger fortunes. Both Fallon and Colbert are worth around $60 million each. 
While Corden could be jealous of the fact that he hasn't managed to bring in anywhere near as much as his peers, he can at least rest assured knowing that those in his industry are able to make that kind of money, which means that he could one day make his way up to an equally large fortune.