Why This Royal Family Divorce Could Deeply Affect Kate Middleton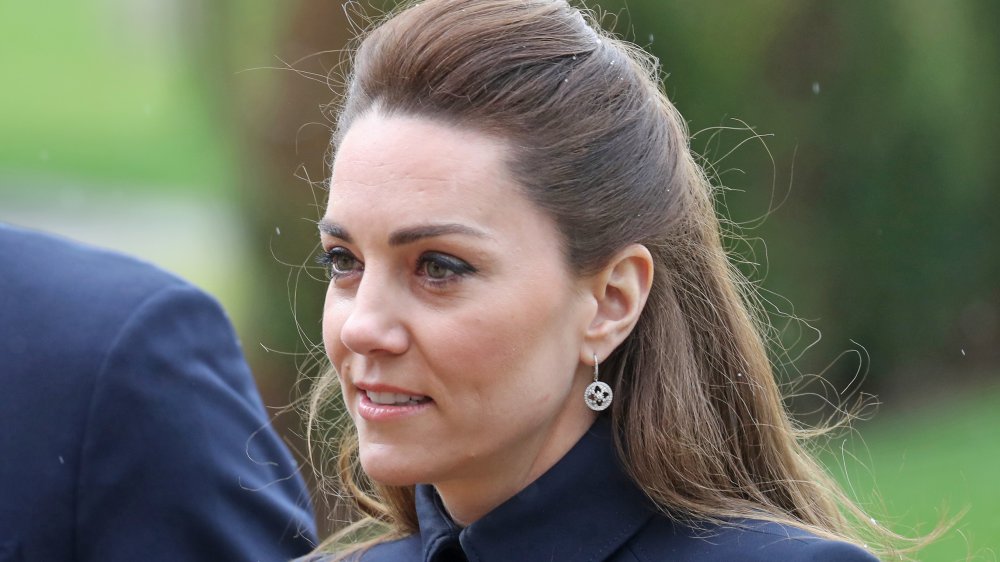 Chris Jackson/Getty Images
Although members of the Royal Family operate under the scrutiny of the public eye, there is still much we don't see transpiring behind-the-scenes. Sure, we're privy to the shake-ups that impact the royals' public personas, but what about the family dynamics that happen away from the cameras and snazzy events. As the Firm braces for Peter and Autumn Phillips' impending divorce, royal watchers believe this breakup might hit Kate Middleton the hardest. 
Rumor has it that Kate and Autumn developed a deep bond that could be jeopardized by the divorce. Both women shared a common bond as spouses to Queen Elizabeth's grandchildren. Peter is the son of Princess Anne, making him one of Prince William's cousins. During an episode of the Royals podcast, correspondent Angela Mollard described a sisterhood between the royal wives. 
"We've seen them at polo together and Kate is really good friends with Autumn," Mollard said (via Marie Claire.) "In fact, she went to Autumn's wedding as one of her first engagements on her own in 2008 because Prince William was in Kenya. He was away, they weren't engaged at this stage, the wedding was at Windsor Castle and she represented the couple, and she's been really good friend[s] with Autumn ever since."
Kate Middleton could lose a friend and confidant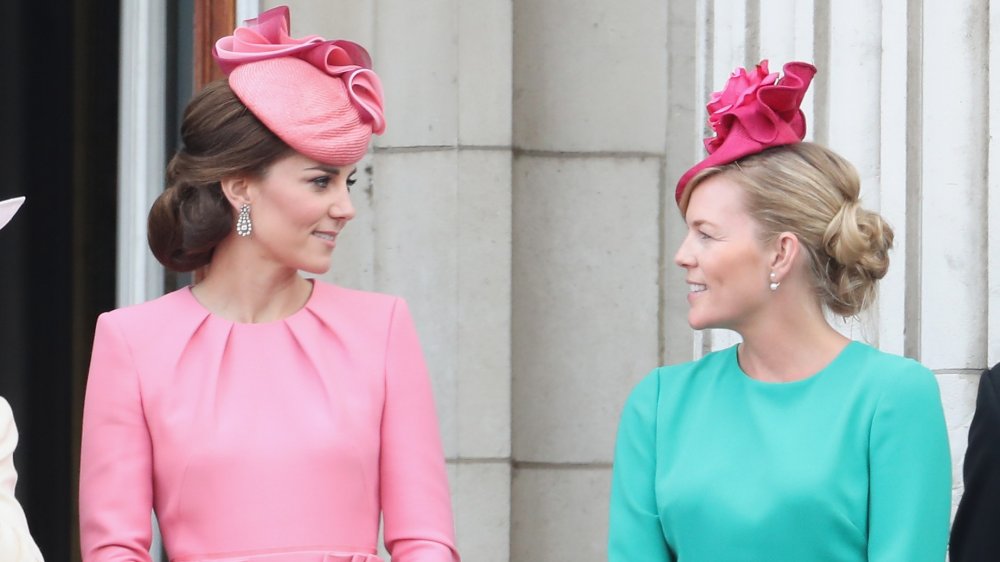 Chris Jackson/Getty Images
Because Kate Middleton remains at the forefront of the royal family, the Duchess of Cambridge must be careful about the company she keeps. Royal insiders claim that Kate could confide confidently in Autumn because they understood each other's experiences.
"It's very hard for someone like Kate — you've got your own direct family and then you've got friends who you would trust and I don't imagine there would be many of them. You have to be sure anything you say wouldn't get passed on," correspondent Angela Mollard explained on the Royals podcast (via the Express.) "...For Kate to be able to properly talk to somebody like Autumn must be incredibly valuable. She has a sister and a mum but most of us have more than a couple of people we can confide in. You just have to hope that relationship doesn't change. Being in the Royal Family, at times, must be incredibly lonely. To have allies is very important."
Luckily, Autumn has supposedly agreed to remain in the United Kingdom instead of returning to her native Canada, so she and Peter can raise their two daughters together. Hopefully, Kate and Autumn can maintain their relationship, too.