Where Does Emilia Clarke Live And How Big Is Her House?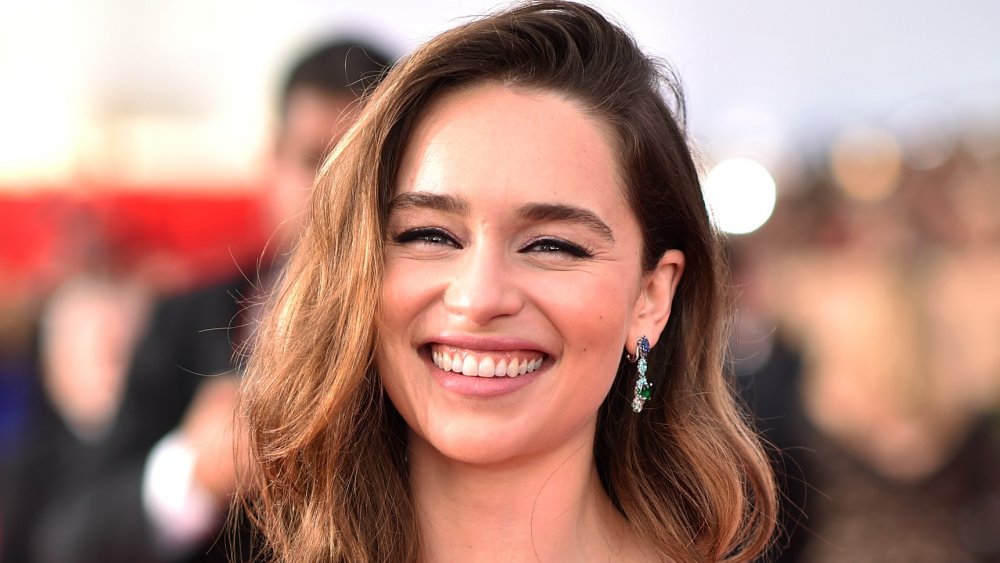 Dimitrios Kambouris/Getty Images
Emilia Clarke starred in the HBO juggernaut Game of Thrones as Daenerys Stormborn of the House Targaryen, First of Her Name, the Unburnt, Queen of the Andals and the First Men, Khaleesi of the Great Grass Sea, Breaker of Chains, and Mother of Dragons. Yah, this woman was kind of a big deal. In real life, Clarke is also a leader who isn't afraid to take on Hollywood sexism while also being discerning enough to sign major deals. That's why it shouldn't really surprise you to find out that she's brave enough to tackle the competitive Los Angeles real estate market as well.
Back in 2016, Clarke snapped up a "beachfront property" that features a two-bedroom, three-bathroom "glass-fronted" house in Venice Beach, Calif., according to Stuff. Costing her $4.64 million at the time, the star has apparently not gotten a chance to truly settle down in the home "due to her busy filming schedule." That's why she's now reportedly "vacated" the impressive abode and is renting it for a whopping $33,000 per month. That's a heck of a lot of money, but the home may be worth every penny when you find out what residents get to enjoy.
Here's what $33,000 a month will get you
If you're lucky enough to have tens of thousands of dollars to spend on a rental home every month, then perhaps you'll also be lucky enough to have Emilia Clarke as your landlord. Let's assume she's nothing like her Game of Thrones character, who was, um, pretty tough on her tenants in Kings Landing. Here's what folks who rent the actress' California abode get to enjoy.
According to Stuff, the Venice Beach home, built in 2009 by architects Abramson Teiger, features a stunning living room that boasts floor to (almost) ceiling bookshelves, "complete with librarians ladder." Reportedly, the designers made "a conscious choice to create a space of tranquillity flooded with natural light," which is surely why large windows and glass doors provide a gorgeous view of the outdoor space. There's also a "gourmet kitchen" that includes "sculpted soapstone countertops," a "marble backsplash, and custom wood cabinetry."
Climb the floating staircase that "maintains the sense of openness," and find yourself on the second level, where the master suite offers a custom-designed closet and "pristine master bath," per Stuff. The main bedroom also overlooks the yard, which is where guests can spend time around the 30-foot pool in the covered lounge area or take a few tranquil moments to appreciate the garden and its 80-year-old olive trees. 
This certainly sounds like a home that's fit for a star, or your sun and stars, or the moon of your life. Okay, okay, we'll stop with the GoT references.