Where Does Annie LeBlanc Live And How Big Is Her House?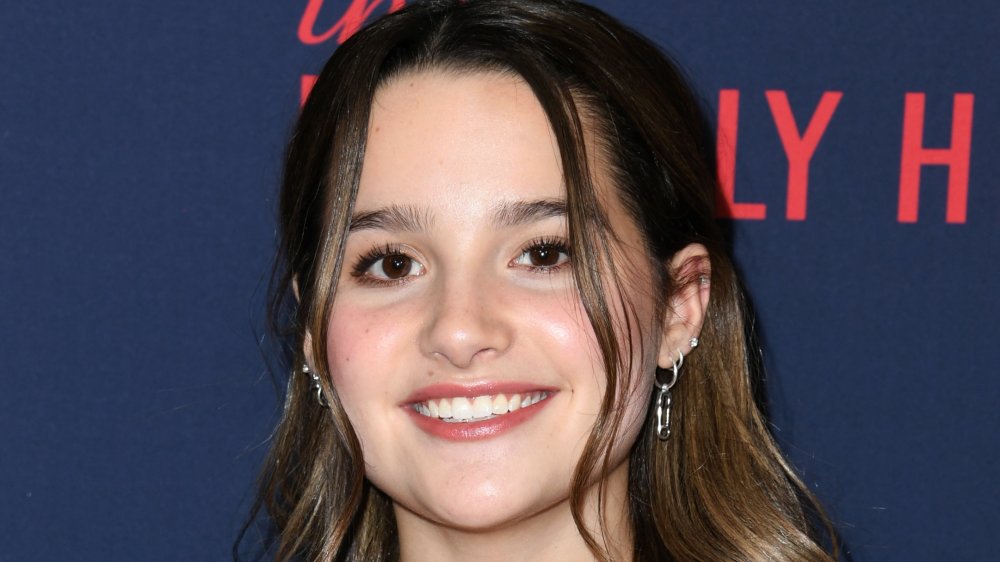 Jon Kopaloff/Getty Images
Annie LeBlanc is a former gymnast, a singer, an actress (you've likely spotted her on Brat TV), and an internet star who is worth quite a bit of money. She's also still a teenager, but she's not just any adolescent. LeBlanc is considered to be one "of the most famous teens in the world." Obviously, her age hasn't stopped her from enjoying the kind of career — and accompanying paydays — that some adults will never see. One way the young star has celebrated her success is dropping an impressive chunk of change on an equally impressive home.
Since LeBlanc isn't old to live on her own yet, she shares her house with her internet-famous family, known as the Bratayley crew. In November 2018, the family left behind their home in Maryland and moved into a new abode in Santa Clarita, Calif. According to Zillow, the home sold for $1.65 million. Sitting on 2.66 acres of (pricey) land, the 4,362 square foot home boasts four bedrooms and just as many bathrooms. While that sounds impressive, it's nothing compared to the other details that make this place so special.
Annie LeBlanc's house is proof of her success
Soon after moving into the family's new home, Annie LeBlanc offered fans a tour of their new pad via a YouTube video (naturally). The residence, which was built in 1987, boasts luxurious touches, like travertine floors with "pillowed edging," custom cabinetry, wrought iron railings, chandeliers, and accents of marble, quartz, and granite, according to the Zillow listing. 
Along with a spacious living room and formal dining room, the house also includes a family room with a dual-sided fireplace. On top of that, there's a "spectacular jaw-dropping wine cellar" which is "climate-controlled for the most discriminating wine enthusiast!" Granted, LeBlanc isn't old enough to drink alcohol yet, but perhaps her parents enjoy that particular perk.
The outside of the house is just as amazing as the inside. Anyone who's not simply focused on the stunning canyon views from the hill-top home can enjoy everything else that the exterior has to offer, like the pool, hot tub, spa, and bar, as well as plenty of grassy space, a greenhouse, and a barbecue area. With a home this fabulous, it's no surprise that LeBlanc was excited to show it off to her millions of fans.