The Truth About Elizabeth Warren's First Husband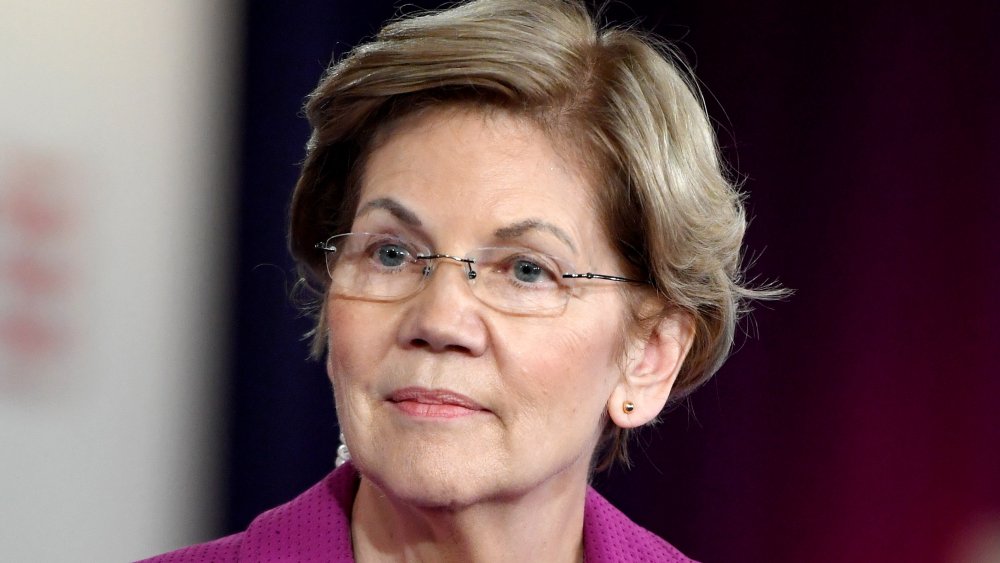 Ethan Miller/Getty Images
Before Senator Elizabeth Warren was battling it out with former Vice President Joe Biden and Senator Bernie Sanders with hopes of becoming the next president of the United States, she fought an internal battle between love and ambition. In fact, Warren nearly sacrificed her future as a lawyer and a lawmaker during her first marriage to scientist Jim Warren.
Warren and her ex-husband, Jim, met as high school debaters when she was 13 and he was 17, according to Elizabeth's 2014 memoir, A Fighting Chance. In the memoir, Warren described him as "the first boy I'd ever dated—and the first to dump me"(via the Washington Examiner). However, the two reunited during her second year at George Washington University. Jim asked her to marry him when she was only 19 and she said "yes in a nanosecond" because she was "amazed and grateful" he had chosen her. 
Eight weeks after making their engagement official, Elizabeth forfeited her full-ride debate scholarship and moved to Houston to be with her husband. When Elizabeth was 22, she gave birth to the couple's first child, a daughter named Amelia. Five years later, the couple welcomed a second child, a baby boy named Alexander. However, in the later years of their marriage, Elizabeth's desire to complete her college education took its toll on the couple and they divorced in 1978 after 10 years of marriage. 
So who exactly is this man with whom Elizabeth Warren shares her surname?
Elizabeth Warren's first husband co-founded a DNA testing company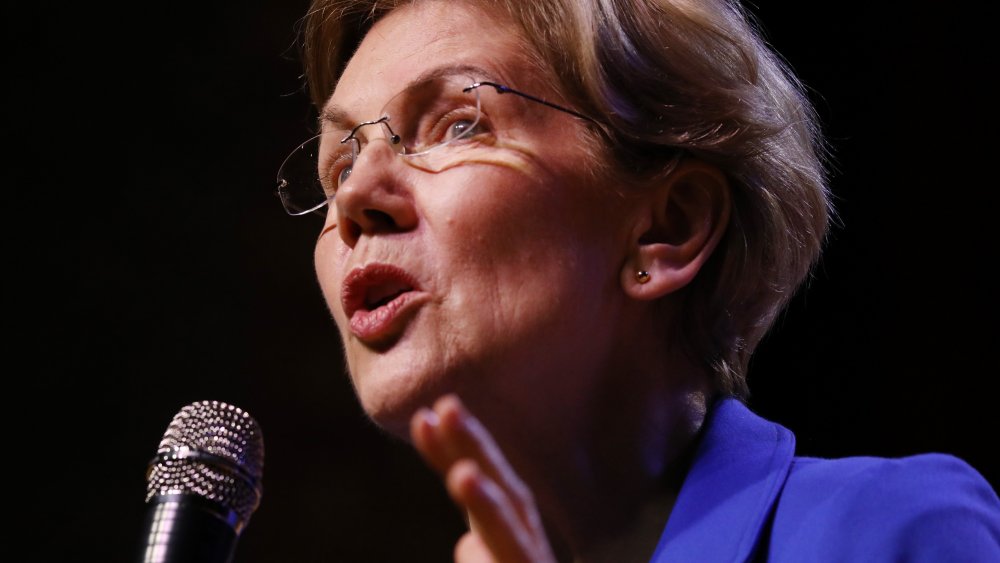 Spencer Platt/Getty Images
While voters might think that Jim Warren's only claim to fame is being Elizabeth Warren's first husband, the former IBM mathematician and NASA engineer is pretty accomplished in his own right. According to the Washington Examiner, he co-founded FamilyTreeDNA, a DNA testing company, in 2000 . He also wrote one of the first computer codes for making genetic comparisons. Referred to as the "Warren Project," the code "was specifically for Y-DNA testing, which tests for patrilineal ancestry."Jim passed away in 2003, but FamilyTreeDNA lives on and remains one of the top vendors of genetic testing kits alongside 23andMe and Ancestry.
Even though Jim was clearly an exceptional statistician, his relationship with Elizabeth was one equation he could never solve. However, in 2012 Elizabeth told the Boston Globe that there was no love lost between the couple when they parted ways. "We never really fought and never really had hard words; it just didn't work," she said. 
While Elizabeth has obviously accomplished quite a bit in her life, the senator reveals that she felt like a failure until she divorced her first husband.
Elizabeth Warren found herself when she divorced her husband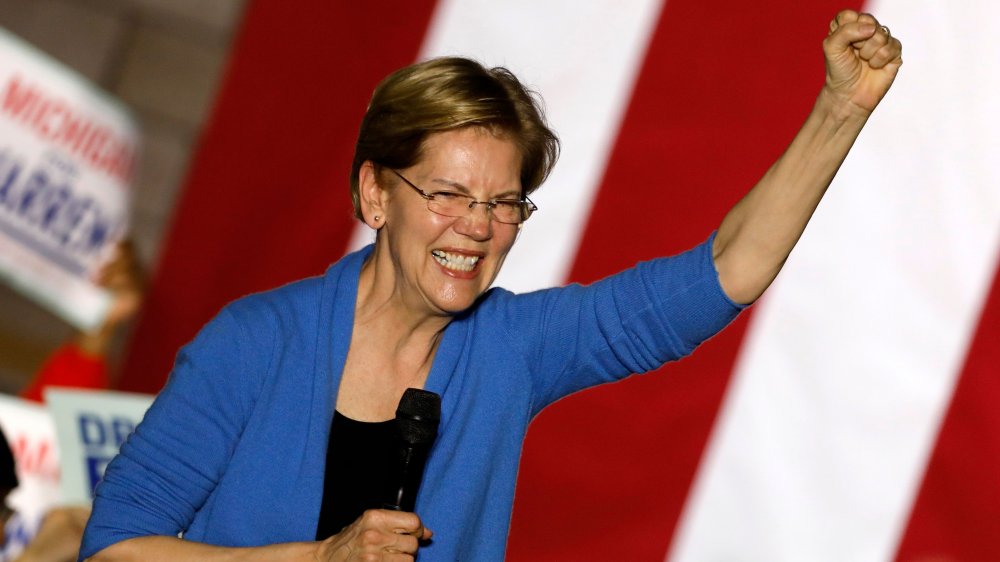 Jeff Kowalsky/Getty Images
Although Elizabeth Warren landed her first teaching job when she and Jim Warren moved to New Jersey in the 1970s, she was allegedly let go from this position because she was visibly pregnant by the end of her first year. Her husband convinced her to become a stay-at-home mother, but her heart wasn't in it. "As a young woman I wanted what I'd been taught to want, and I tried really hard to succeed at that," she told Vogue in January 2020. "I just wasn't cut out to stay home and build my life around my husband. I understood that many women did, and for a long time I felt like a failure."
"He had married a 19-year-old girl, and she hadn't grown into the woman we had both expected. I was very, very sorry, but I couldn't change what I had become," she wrote in her memoir, A Fighting Chance. "I loved every new adventure I took on — and he didn't." As Warren told the Washington Post, both she and Jim were shocked by who she turned out to be. "He thought I would be someone else, and truthfully, I kind of assumed that, too. I kept growing and changing almost despite myself."
And even though the senator has ended her presidential bid, she will undoubtedly continue to grow as she looks for yet another adventure.