The Truth About The Embarrassing Tattoo Hayden Panettiere Had Removed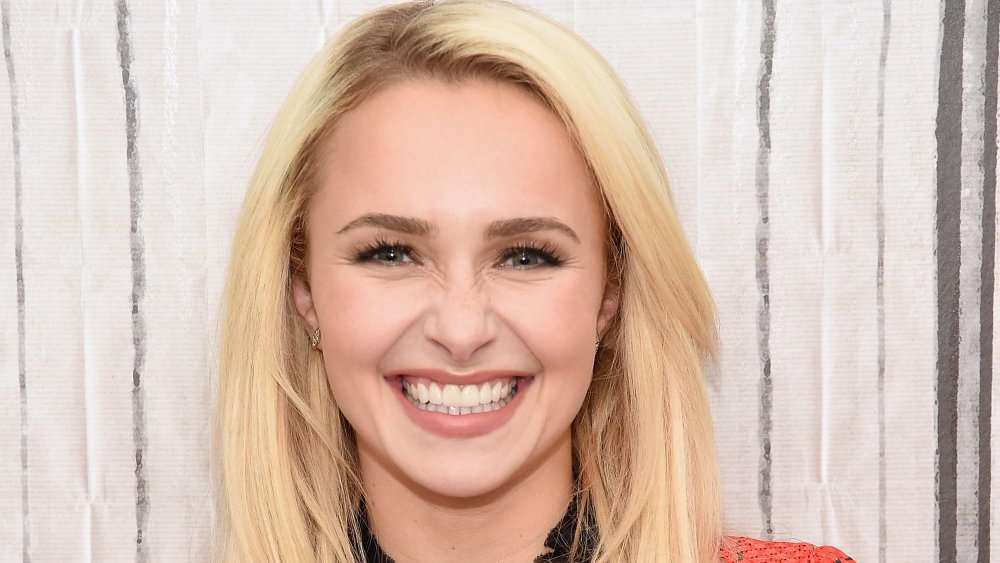 Jamie Mccarthy/Getty Images
When it comes to tattoos, it pays to think before you ink, but even celebrities aren't immune to the curse of the embarrassing tattoo. While many actors have learned to live with their questionable body art, some have opted to endure the painful removal process. That's what actress Hayden Panettiere did — probably because her "Live Without Regrets" tattoo was misspelled. Oops!
As Claire Bennet on NBC's Heroes and Juliette Barnes on ABC's Nashville, Panettiere has made some wise career choices over the years, but her tattoo likely remains high on her list of poor personal decisions. You see, Panettiere's tattoo was meant to read "Vivere Senza Rimpianti" or "Live Without Regrets" in Italian. However, Panettiere's tattoo artist misspelled "Rimpianti" by adding an extra "i" so it reads "Vivere Senza Rimipianti" instead. Four years later, the New York Daily Mail reported that she was "going through the painful measure of erasing the mantra from her skin forever."
Panettiere has other ink on her body, including Sanskrit on her forearm, the Zodiac symbol for Leo on her ankle, and "Liberta" (the Italian word for "Freedom") on the side of her ring finger. Luckily for her, that one happens to be spelled correctly.
Hayden Panettiere's father inspired her misspelled tattoo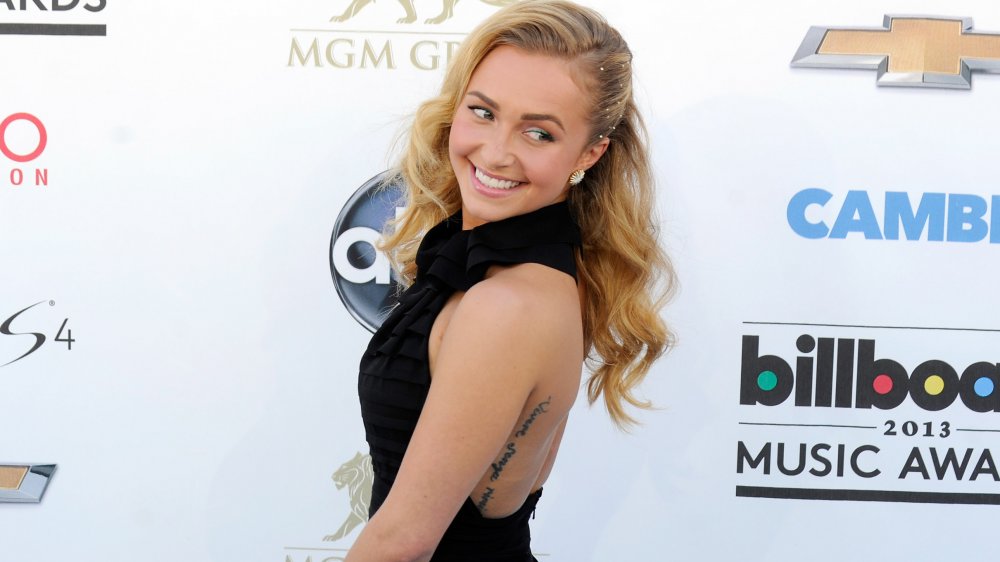 David Becker/Getty Images
Hayden Panettiere sparked a lot of conversation when she appeared on the cover of Glamour in May 2013 with her misspelled tattoo on full display. The I Love You, Beth Cooper star addressed the tattoo during her interview and revealed its unexpectedly sweet origin story.
"When I was younger, I was upset, and my dad said he wanted to show me something," she explained. "He slammed one door of the bathroom, and the closet door popped open — it was a trick with the air. He said, 'Whenever one door closes, another one always opens.' So my tattoo means 'Live without regrets.' It's not that you don't regret things in life, but you at least try to learn from them. It's misspelled too — so I literally have to live by that advice!"
Panettiere also admitted that, while young girls might look up to her, she wants fans to realize that she's no one is Miss Perfect. "I will never say that I'm perfect; I will never pretend to be perfect," she said. "That's just unrealistic. You're kind of unexpectedly put in this position of becoming a role model; that's not something you choose." If nothing else, her fans have learned to always consult spell check (and/or a native speaker) before putting words on permanent display.