The Reason Savannah Guthrie Didn't Wear Her Wedding Ring On Today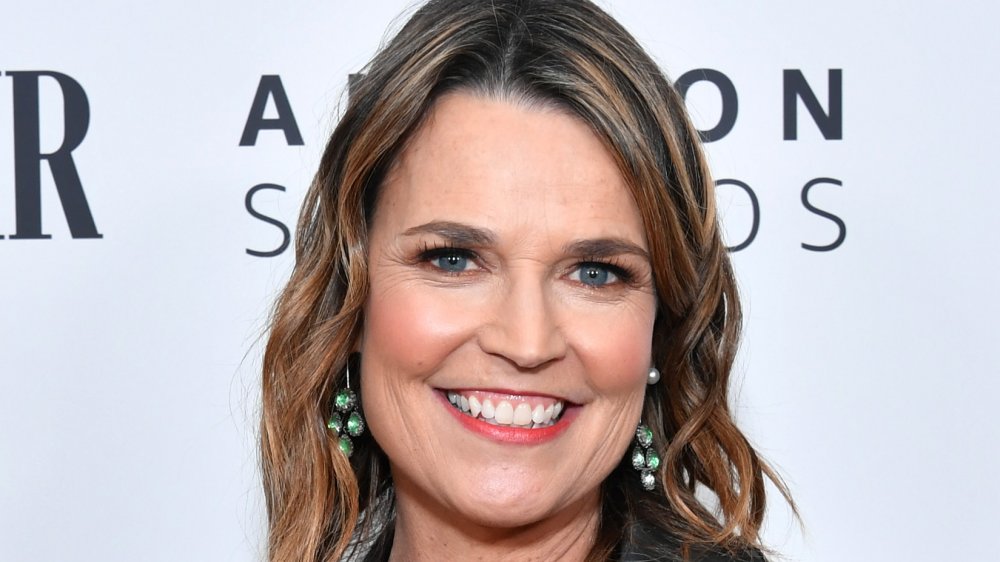 Amy Sussman/Getty Images
Longtime journalist Savannah Guthrie is arguably best known for her role as a co-anchor on NBC's Today, a position she has held since 2012. From interviewing high-profile celebrities to covering the 2020 presidential race, Guthrie is an extremely accomplished woman. But in March 2020, the reporter made headlines for her personal life instead of her impressive work, with some viewers noticing her sans wedding ring on-air. For those who don't already know, the former Arizona resident has been married to political consultant Michael Feldman since 2014 and they share two children, Vale, 5, and Charles, 3.
Of course, Guthrie's love life is her business and she's under no obligation to provide viewers with an explanation for her missing wedding ring. However, a source close to the mom-of-two did address the speculation on March 9, 2020, setting the record straight once and for all. 
So, is something amiss in Guthrie's marriage or is there nothing to see here? We reveal the truth after the jump.
The root of the drama is pretty simple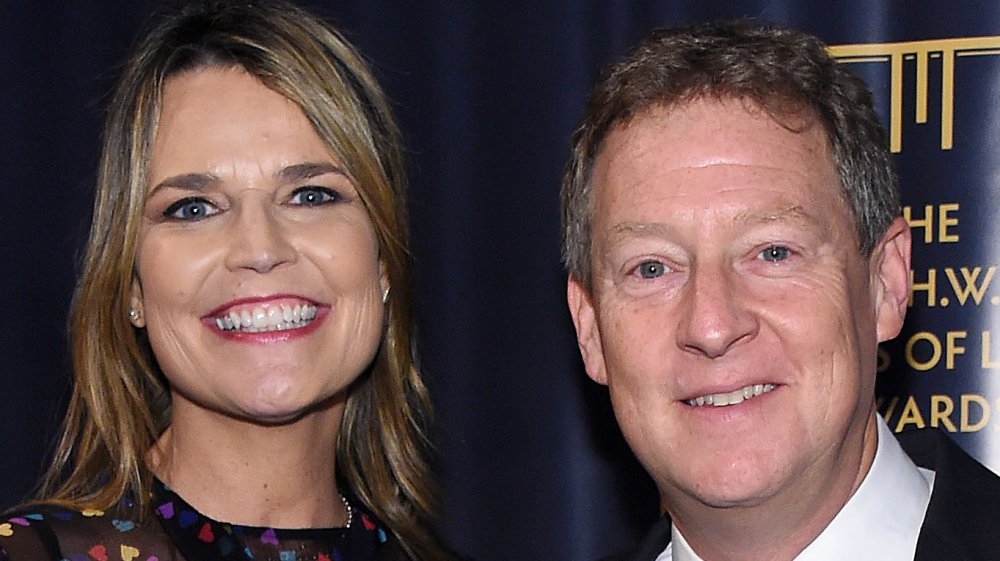 Jamie Mccarthy/Getty Images
Before we get to the truth about this situation, let's clear up where the rumor started in the first place. It all began when Blind Gossip posted a blind item — aka a clue meant to reveal information about a celebrity without naming them — suggested a certain morning host was "taking a break" from her husband. "We've heard that our host reads Blind Gossip, so if she does read this, don't be surprised if her ring is back on tomorrow... even if her relationship isn't!" the gossip site teased. From there, fans went into overdrive trying to figure out if Guthrie was the supposed culprit, with one Twitter user sharing a recent photo of the journalist sans ring.
Although some people might find the rumors juicy, Page Six reported Guthrie simply left her ring in upstate New York during a recent visit. "The other thing Savannah was missing last week was sleep after pulling an all-nighter on Super Tuesday and scoring the first interview with Joe Biden the next day!" the insider quipped.
There you have it, folks. It sounds like Guthrie and Feldman are doing just fine.