Will Taylor Swift File A Police Report Against Kanye West?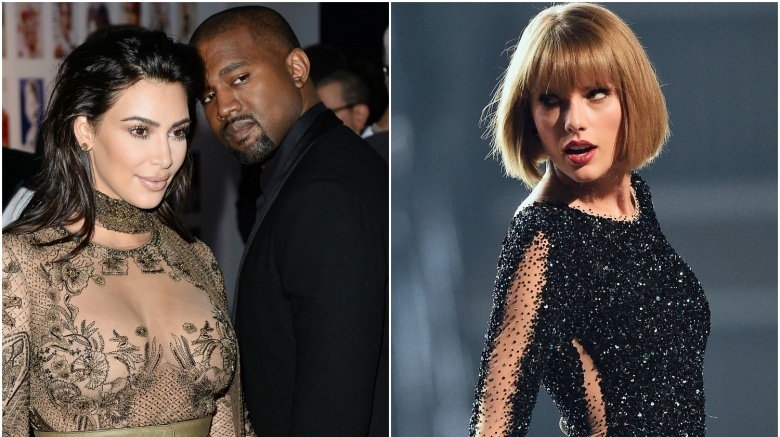 Getty Images
If you thought the feud between Taylor Swift and Kim Kardashian had died down, well, think again. TMZ is reporting that Swift may file a police report against Kardashian's husband, rapper Kanye West, after he allegedly videotaped a phone conversation without her knowledge.
The phone call is the one Kardashian leaked to her Snapchat account on July 17, 2016. In the video, West is seen discussing some of the controversial lyrics to his song, "Famous," with Swift, who sounds much more agreeable on the phone than she has in the press over the last few months.
According to TMZ, Swift claims she never approved the song and that the video did not actually show them discussing the specific lyrics with which she took issue. Swift reportedly had no idea West had put her on speaker phone for the conversation. Thus, her legal team believes West violated a California state law which states that a person must inform the other party if they plan to record their conversation. In other words: Swift's camp thinks West committed a felony.
This marks yet another crazy twist in a feud that's been smoldering since 2009 and caught fire again in February 2016. At that time, West drew criticism for specific lyrics featured in "Famous." In the song he raps, "I feel like me and Taylor might still have sex / I made that b**** famous." West tweeted that he actually got Swift's blessing for the tune during an hour-long phone conversation, but Swift's camp said she cautioned him about approving such a misogynistic lyric. Swift followed up by seemingly burning West in her Grammy acceptance speech for album of the year a few days later.
The feud went quiet for a few months. That is, until Kardashian accused Swift of lying and playing the victim in a June 2016 cover story for GQ magazine and on a July 2016 episode of Keeping Up with the Kardashians. As tensions mounted, Kardashian took the gloves off when she leaked portions of Swift's mysterious phone call with West to her Snapchat. Swift responded by accusing Kardashian and West of "character assassination."
Seriously, this feud is never going to end.