Craig Morgan Releases Emotional Statement Following Son's Tragic Death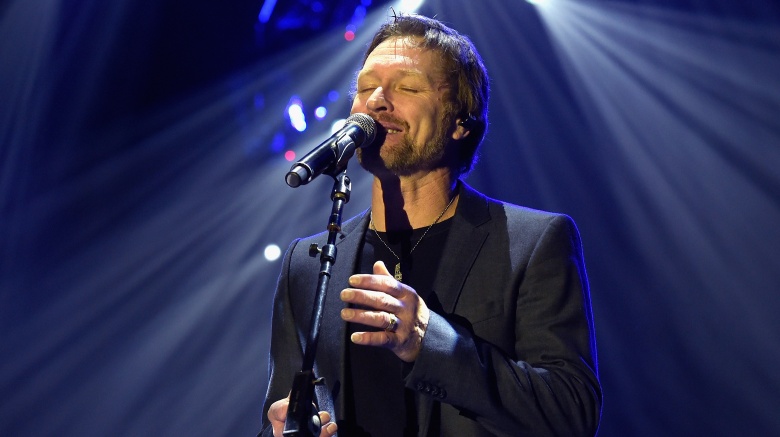 Getty Images
Country singer Craig Morgan has issued a statement on Facebook following the tragic death of his son, Jerry Greer.
"The loss of our son Jerry is the hardest thing we have ever had to endure as a family," Morgan wrote of his 19-year-old son, who was found dead on July 11, 2016 after he went missing while tubing with friends in Tennessee. "Karen and I are so grateful for all of the wonderful people who have shown us unwavering support during this difficult time."
"We are blessed by the outpouring of prayers and condolences from across the world," the statement continued. "Jerry may be gone from this earth, and we will miss him every day, but his spirit will live on in our hearts. We will find peace knowing that God has a bigger plan, and that one day, we'll be reunited with him again in Heaven."
Greer's body was located about 24 hours after he first went missing on Kentucky Lake in Humphreys County, Tenn. According to police, he was tubing with his friends the previous afternoon when he suddenly fell into the lake and disappeared. "It was just as simple as hitting a wave and turning over and not coming back up," police said, adding that Greer was wearing a life jacket at the time of the accident. Although authorities did not give an official cause of death, it was presumed he died from "the result of injuries sustained" during the accident.
According to a spokesperson for the country star, Greer was a 2016 graduate of Dickson County High School and planned to play football for Marshall University in the fall of 2016. He is survived by parents Craig and Karen Greer, sister Aly Beaird and brother-in-law Ryan Beaird, brother Kyle Greer and fiancée Chelsea Rogers, and brother Wyatt Greer."
Following the tragedy, Morgan's fans have utilized his Facebook and Instagram to express their condolences. Morgan is known for tender ballads "That's What I Love About Sunday" and "Almost Home."