How Alex Trebek Is Protecting Himself From The Coronavirus On Jeopardy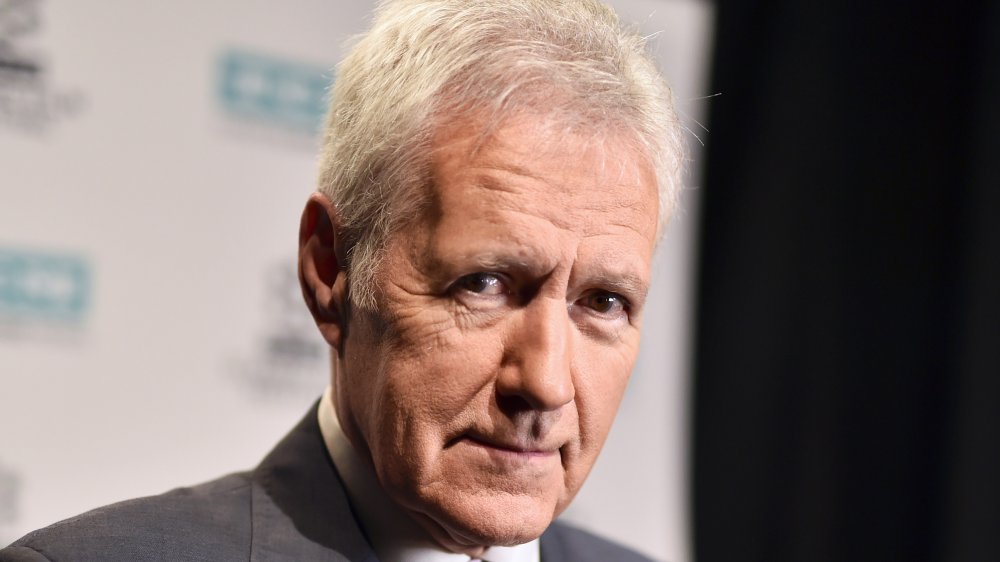 Emma Mcintyre/Getty Images
Longtime Jeopardy! host Alex Trebek kicked off March 2020 with an important message about his health, revealing that he's doing better after facing a setback in his battle against stage 4 pancreatic cancer. "The one-year survival rate for stage 4 pancreatic cancer is 18%," he said in a video message shared via Jeopardy!'s Twitter account on March 4, 2020. "I'm very happy to report I have just reached that marker." The host's uplifting message made headlines, and now he's back in the news again in regards to the coronavirus. The illness is potentially dangerous for Trebek because he's over the age of 60, and he has a compromised immune system due to his cancer. The Centers for Disease and Control warned that "it is extra important" for these demographics "to take actions to reduce" their risk of getting sick.
So, how is Trebek keeping himself safe during this unsettling time? Fans will be pleased to know the Canadian-American has taken a major step to safeguard his health.
The set of Jeopardy! will look a lot different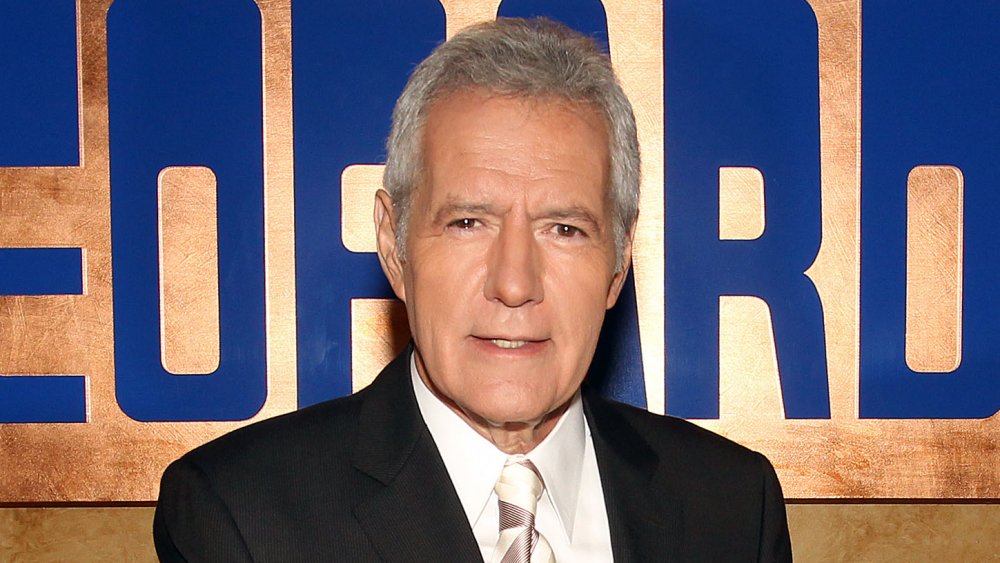 Frederick M. Brown/Getty Images
As some people might already know, Jeopardy! is filmed in front of a live studio audience in Burbank, California. This is a potential problem amid the coronavirus outbreak because having a large group of people in a confined space could become a breeding ground for the illness, and it's difficult to know each audience member's travel history or health status. So in response to these concerns, Jeopardy! and Wheel of Fortune are scrapping live studio audiences until further notice, TMZ reported. Not only was the decision reportedly made out of concern for Alex Trebek's health, but for the well-being of the show's guests. "The average audience member for both Wheel of Fortune and Jeopardy is over 60," The Hollywood Reporter noted, which is the age group most prone to the virus. 
Although this decision might be upsetting to fans of the show, the health of Trebek and audience members should come first. Plus, Jeopardy! isn't the only show taking precautionary measures — Variety reported on March 2, 2020, that ABC had scrapped filming The Bachelorette in Italy this season over coronavirus fears. For context, there have been 631 coronavirus-related deaths in Italy as of this writing, per Reuters. 
All of this news is a bit heavy, so why not lighten the mood with an exploration of Alex Trebek's IQ.