Where Does Hayden Panettiere Live And How Big Is Her House?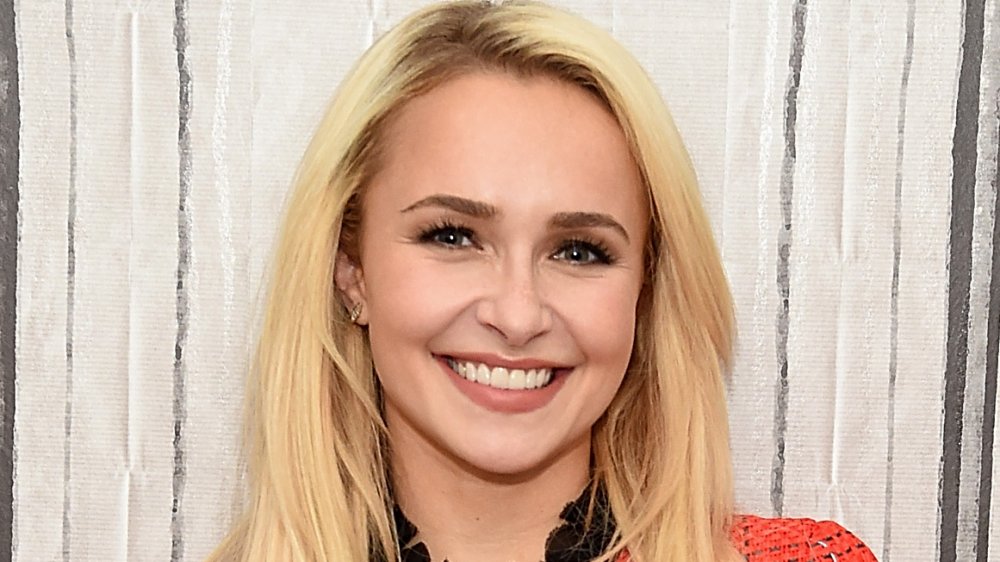 Jamie Mccarthy/Getty Images
Hayden Panettiere is a native New Yorker, but the actress apparently felt right at home in Nashville, which is, of course, where her show of the same name was based before the series ended in July 2018. In fact, the star was so enamored with the area that she decided to put down roots in the country music-loving city.
"The people here are amazing," Panettiere told Southern Living while chatting about her decision to buy a home in the city where she was filming her popular show. "Living in Nashville gives me a sense of normalcy that I wasn't sure I was ever going to get back in my life."
Explaining that her "defenses were still up" when she first arrived in the new city, she says that she "was waiting for that world to suddenly creep back in." However, that didn't happen, which is why she "realized that [she] can live a normal life [there] with people who don't judge you based on what you do or who you are in the public eye." That's quite a perk for a star, which is surely why she also claimed, "Even if something happens to the show, I know this is a place I want to call home." That may have been the case at the time, however, in 2018, the Heroes alum, who doesn't have the easiest time getting cast by Hollywood these days, decided to sell her (rather unusual) Nashville home.
Hayden Panettiere bought a 'quirky mansion' in Nashville
Despite the fact that Hayden Panettiere loves Nashville, she put her home in the city up for sale in August 2018 following the end of her show. Asking $1.65 million for the four-bedroom, five-bathroom, nearly 5,000-square-foot house, it sold in October 2018 for full price.
According to Taste of Country, Panettiere's former "quirky mansion" is located in the "exclusive Green Hills" area, which is "one of the city's most upper-crust neighborhoods." It's no surprise that the very wealthy actress didn't settle for less than the best when it came to her Nashville home. The "iPad controlled smart house," which was built in 2012, features a "massive walk-in closet," a "well-appointed kitchen," and a "custom-designed" nursery that was set up for Panettiere's daughter, Kaya, who now lives with her father/the actress' former fiancé, Wladimir Klitschko. There's also a fitness room, sauna, a heated pool, and a hot tub, as well as "Lutron lighting, audio, and security throughout." 
The snazzy residence also "includes some very unusual features." Along with living room shelves that are "filled with wood," the underwater-themed dining room is "topped off with an unusual light fixture [Panettiere] compares to a sea urchin." The home also boasts a giant aquarium, which the actress described as her "happy place" while giving People a tour in 2017. That being said, we can't help but wonder if the star was fishing (pun intended) for a similar nautical vibe when she was searching for her new home.