The Wildest Celeb Reactions To The Coronavirus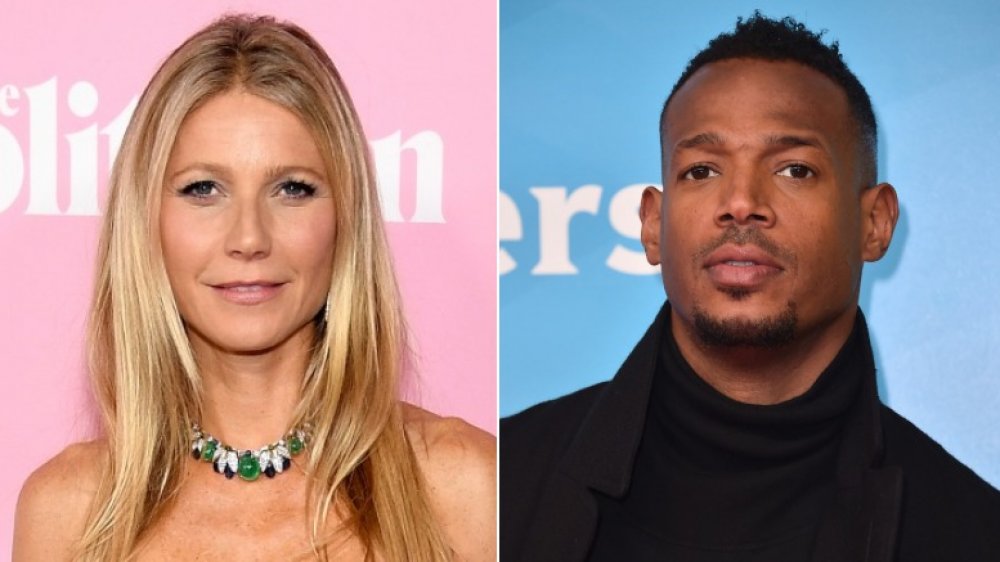 Dimitrios Kambouris, Alberto E. Rodriguez/Getty Images
As the coronavirus continues to cause concerns around the globe, the world has begun to react. Coachella has been postponed, the current NBA season has been suspended, and even Disney World has closed. Individuals are also having to decide how to handle the pandemic (you know, other than washing their hands). 
To catch you to speed, Utah Jazz basketball player Rudy Gobert is facing backlash after pulling a "prank" that involved him touching "every microphone and recorder in front of him in jest" during a media event, according to CNN. Just days later, it was revealed that he had contracted the virus. 
Tom Hanks' announcement that both he and his wife, actress Rita Wilson, have tested positive for the coronavirus has also stirred up a wide range of reactions, including an unexpected joke by Marlon Wayans. "DAMN YOU TOM!!! You always gotta be first. First Emmy winner, first Oscar winner, first Hollywood Coronavirus. That one was mine damn it! Curses," Wayans wrote on Instagram, according to E! News. He then added a slightly more serious note, writing, "Get well soon brother. I love you tremendously. Praying for you and wifey. Always my nizzle."
Other celebrities like Gwyneth Paltrow, Kate Hudson, Bella Hadid, and Brody Jenner are hoping that facemasks will protect them from the virus, but their precautions can't compare to the head-to-toe, sci-fi movie-like measures that one supermodel has taken.
Naomi Campbell is taking extreme precautions
Fans may be used to seeing '90s bombshell Naomi Campbell slaying designer clothes at glamorous industry events, but if you happened to see her while the model was traveling during the coronavirus outbreak, you likely wouldn't have recognized her. That's because she isn't taking any chances and is going to extreme measures to protect herself from any potential illness. "Safety First NEXT LEVEL," Campbell wrote on March 10, 2020, via Instagram, alongside a photo of herself. Posing in the Los Angeles International Airport, her famous face could barely be seen behind a mask and goggles. But that's not where her outfit ended — she was also wearing pink latex gloves and a full hazmat suit. Wow.
In turn, America's Got Talent judge Howie Mandel also took to Instagram to share a pic of himself in a similar germ-resistant get-up alongside the photo of Campell and asked, "Who wore it better?" Frankly, that's a tough call to make.
Gwyneth Paltrow has seen this movie before
Gwyneth Paltrow's reaction to the coronavirus might not be as dramatic Naomi Campbells' take, but it's worth checking out for a very meta reason. "En route to Paris. Paranoid? Prudent? Panicked? Placid? Pandemic? Propaganda?" the actor captioned a shot of herself in a black face mask. "Paltrow's just going to go ahead and sleep with this thing on the plane. I've already been in this movie. Stay safe. Don't shake hands. Wash hands frequently." 
That movie Paltrow is referencing? The 2011 film Contagion, which follows the outbreak of a virus called MEV-1. Spoiler alert: Goop's character, Beth Emhoff, dies at the beginning of the movie after she contracts the virus during a business trip in Hong Kong. As patient zero, Emhoff causes the rapid spread of MEV-1 across the United States, causing pandemonium and mayhem as a result.
Although some people might find Paltrow's reaction to the pandemic glib, others think it's humorous. "This all feels too familiar. Don't have a stopover in Chicago on your way home!!!!" one person quipped in reference to a plot point in Contagion.
Our take on Paltrow's post? It seems fitting for the Goopster.