The NBA Has Suspended Its Season
Ronald Martinez/Getty Images
In the past week alone, Coachella and Stagecoach have been postponed and talk shows and games shows across the United States (including Jeopardy!) have cleared out their audiences amid growing concerns about the coronavirus. While rumors were circulating that the NBA was preparing to close its doors to fans as well, now fans won't even have the chance to watch their favorite teams from home.
On March 11, 2020, the NBA suspended its season "until further notice," according to a statement issued by the league (via ESPN). "The NBA will use this hiatus to determine next steps for moving forward in regard to the coronavirus pandemic." The statement was released after news broke that Utah Jazz player Rudy Gobert had tested positive for coronavirus.
The news came on the same night that Tom Hanks announced via social media that he and his wife, actress Rita Wilson, had tested positive for coronavirus and that President Donald Trump announced travel restrictions from Europe to the United States.
Needless to say, the news of the suspended season has sent social media into a frenzy.
NBA players have a lot to say about the suspended season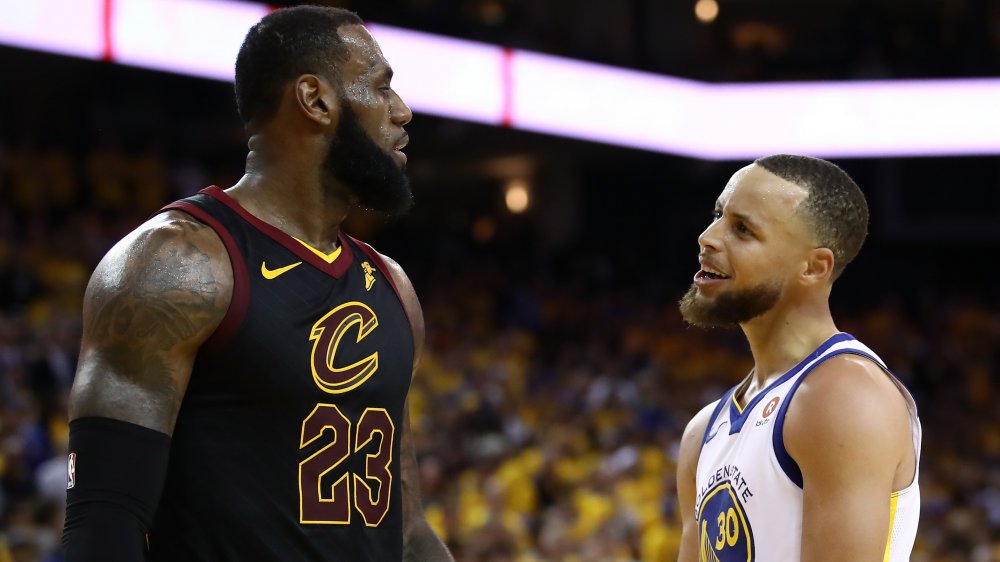 Ezra Shaw/Getty Images
Following the announcement that the NBA would be suspending its season indefinitely, quite a few NBA players have taken to social media to share their thoughts on the situation. "Man we cancelling sporting events, school, office work, etc etc," Lebron James wrote on Twitter. "What we really need to cancel is 2020! Damn it's been a rough 3 months. God bless and stay safe." The suspended NBA season comes less than two months after Los Angeles Lakers legend Kobe Bryant passed away in a helicopter crash. It's very possible that James is alluding to the untimely death of his close friend and mentor when he talks about how difficult the first few months of the year have been.
Steph Curry also seemed to share a similar sentiment about 2020 as a whole, tweeting, "2020 aint it. Don't know what to compare this situation to...just gotta buckle up and take care of yourself and those around you. Basketball will be back at some point but right now, protect yourself and stay safe out there!"
One NBA player who had been in touch with the Utah Jazz player who tested positive for coronavirus took to Twitter to provide fans with an update: "Was just on the phone with Rudy [Gobert]," Orlando Magic player Evan Fournier wrote. "He is doing good man. Lets not panick everyone. Love you all."
In light of the news of the suspended season, NBA players weren't the only ones to share their thoughts.
Mark Cuban has a plan for Mavericks employees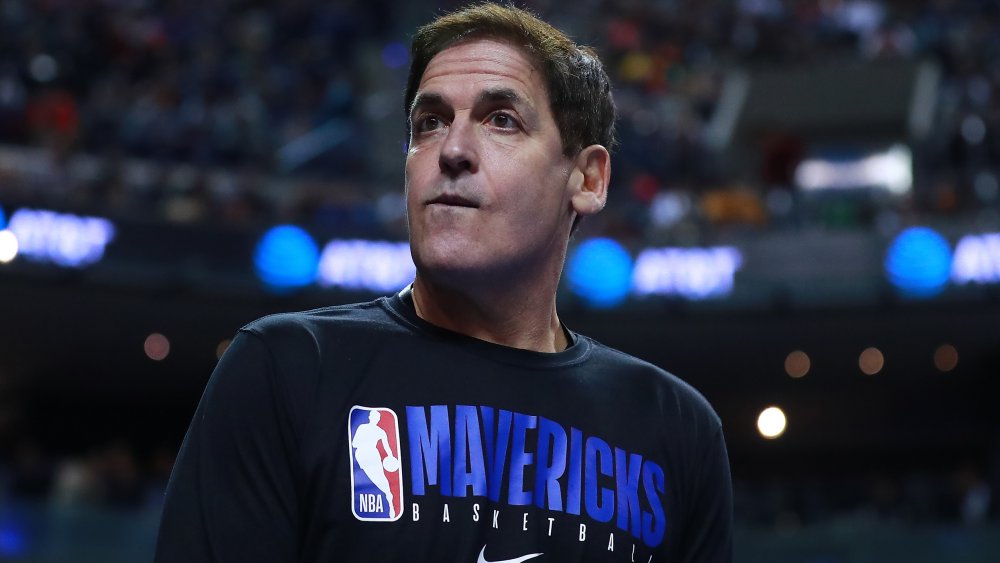 Hector Vivas/Getty Images
With the current NBA season being suspended for the foreseeable future, players aren't the only ones who could see a dip in their income. Arena employees across the United States — everyone from concession workers to security — will be out of a job until the season resumes. However, Dallas Mavericks owner Mark Cuban has come up with a tentative plan to help out his employees.
Just moments after learning about the suspended season, Cuban had this to say during an in-game interview with ESPN: "This is crazy. This can't be true." He continued, "I mean, it's not within the realm of possibility. It seemed more like out of a movie than reality." Despite his initial shock, Cuban immediately expressed his concern for arena employees who are paid an hourly wage, saying, "I'm concerned about – now that we're not playing games – what about all the people who work here on an hourly basis? We'll put together a program for them."
So what will that program look like? "We have a program where the next four would-have-been Mavs games, we'll pay our hourly employees as if they worked," Cuban told Get Up ESPN the day after the news of the suspended season broke. Only time will tell if other NBA owners will follow suit, but it certainly seems like Cuban is working to make the best out of a bad situation.
Here's hoping that both players and employees can return to court sooner rather than later.