Pitch Perfect's Brittany Snow Marries Tyler Stanaland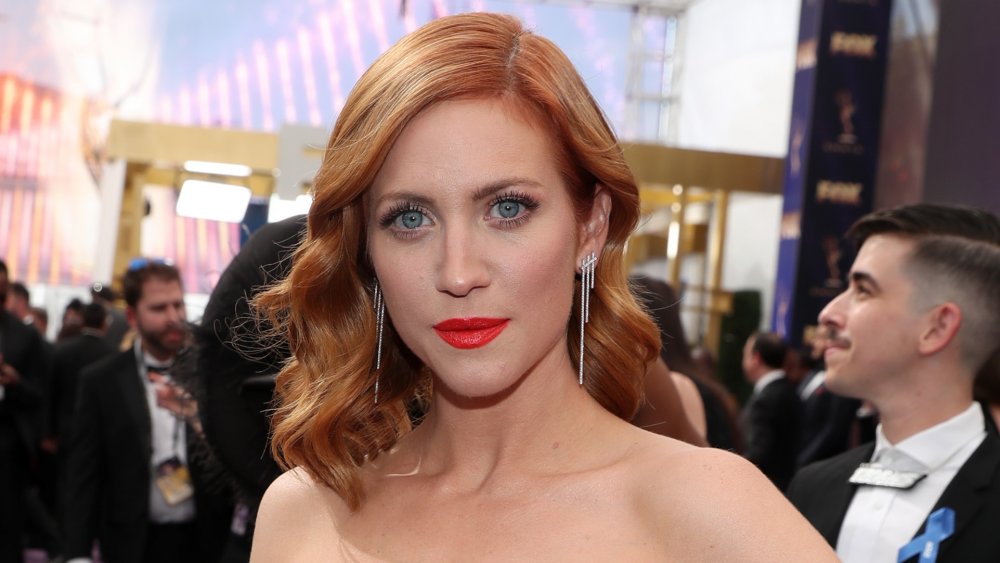 Rich Polk/Getty Images
While the world may be a scary, stressful place lately (given the ongoing spread of coronavirus), there are still bursts of good news to buoy us through these uncertain times. On March 15, People reported that Pitch Perfect's Brittany Snow married Tyler Stanaland in Malibu. The 34-year-old actress had an "intimate outdoor ceremony," per The Knot. Given all the emphasis on "social distancing" right now, intimate may be the best direction to go if you're still having these kinds of events.
It's unclear how many people actually attended the celebration, but E! News reported there were "at least 100 guests" and an eyewitness shared, "Even amidst all the Coronavirus fears, they had a big turnout with family and friends of all ages. People were hugging and didn't seem too concerned about being at a large gathering... Everything seemed to turn out great." One thing that did deter the couple, though? Rainy weather. They reportedly had to move the ceremony from the lawn to a covered terrace as a result.
Still, it sounds like nothing could — quite literally — rain on their parade. On Valentine's Day 2020, Snow gushed over Stanaland and their upcoming nuptials. She wrote on Instagram, "I love you unconditionally, madly simultaneously & endlessly. I can't wait to marry you. You're so perfect it's weird. I'm warning everyone, this feed is about to get real damn annoying in the next 2 months. Sorry (kinda)." At least she warned people, right? Even so, that definitely sounds more sweet than annoying.
Brittany Snow's new husband won her over with 'a really lame pickup line'
Brittany Snow and Tyler Stanaland got engaged in early 2019, per E! News. The couple began dating in 2018 as the result of an Instagram DM gone right, as Snow recalled to People, "We had a bunch of friends in common, and he actually reached out to me on Instagram with a really lame pickup line." Lame or not, she and the 30-year-old realtor hit it off — and the rest is history.
As for a little more insight into their wedding, the actress told People ahead of the big day, "There's definitely going to be tacos and other food that we like, the vibe is very comfort food. Everyone should feel like they just picked this up when they were drunk one night and wanted fried mac and cheese or whatever." Um, that sounds amazing! Ultimately, Snow said to the magazine, "Everybody should have the best time they've ever had at this wedding, that's what we're trying to make happen."
Based on the descriptions from E!'s eyewitness, they definitely accomplished that. "Brittany and Tyler held hands as they recited their vows with their dog Billie at their sides. At the end of the ceremony, they held umbrellas and posed for photos," the source said. "Then they walked through the vineyard with their wedding party and toasted with champagne and beers. They both looked very happy and excited about their day." Cheers to these newlyweds!