The Untold Truth Of Brittany Snow's Husband, Tyler Stanaland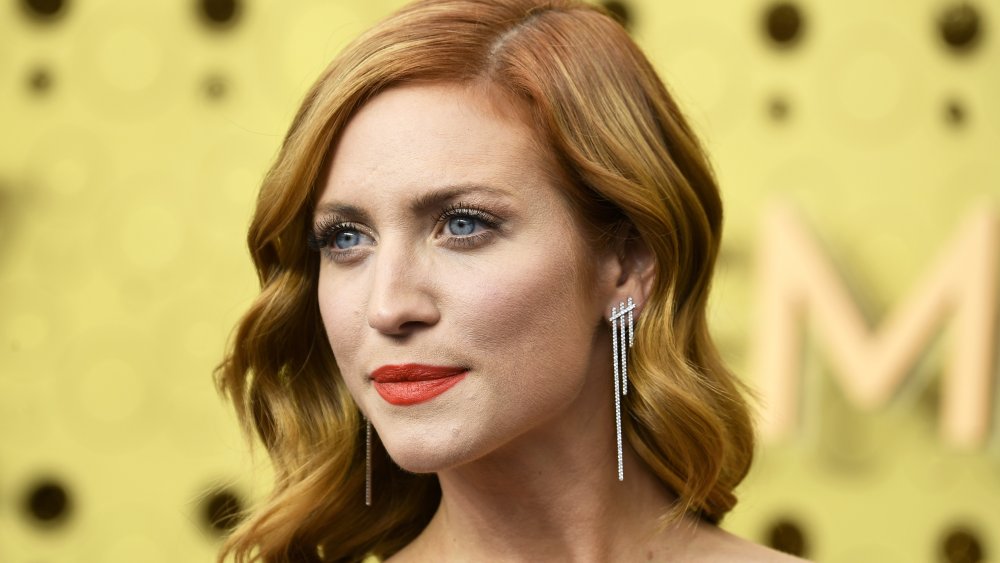 Frazer Harrison/Getty Images
Despite calls for "social distance" amid the coronavirus outbreak, actress Brittany Snow and fiancé Tyler Stanaland spread nothing but love as they walked down the aisle over the weekend. The Knot reported that the Pitch Perfect star and her realtor beau married during an "intimate outdoor ceremony" in Malibu on March 14, 2020. As Snow told People, the couple wanted the ceremony to be "low-key and not stuffy" to reflect their relationship.
"There's definitely going to be tacos and other food that we like, the vibe is very comfort food. Everyone should feel like they just picked this up when they were drunk one night and wanted fried mac and cheese or whatever," Snow explained. "Everybody should have the best time they've ever had at this wedding, that's what we're trying to make happen."
Snow also noted she and Stanaland bonded during the planning process: "What's been really fun for me is realizing we have so much more in common than I thought we did and every decision being like, 'Oh, you like this type of bowl, too?'" Snow said. "I didn't think that we would have the same taste in cutlery, but the vibe you're creating [at a wedding] is a symbol of your relationship."
Exactly who is the man who captured Snow's heart? You're about to find out.
Tyler Stanaland traded pro surfing for Cali real estate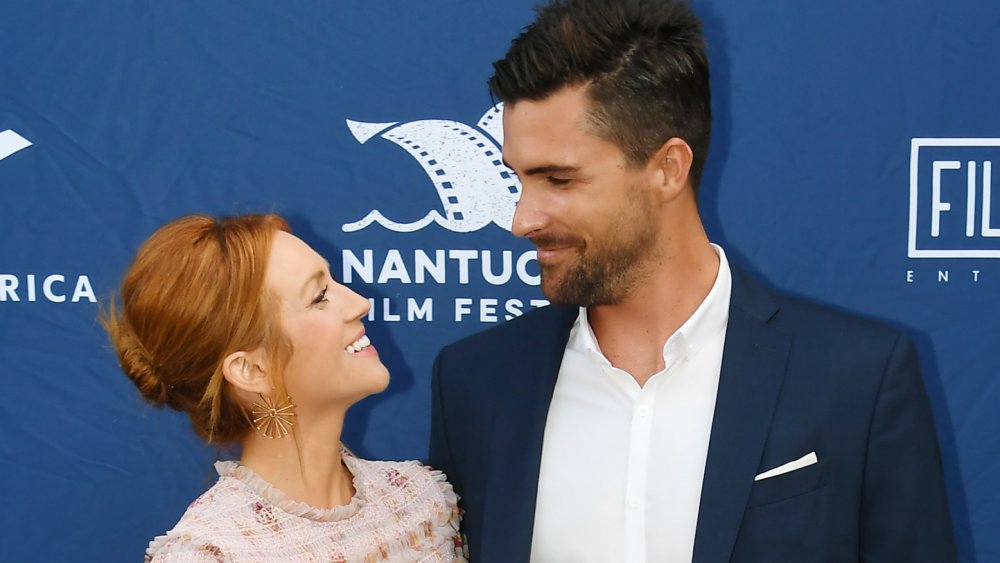 Nicholas Hunt/Getty Images
As a sixth-generation realtor, it's no surprise that Tyler Stanaland earned his realtor's license right out of high school when he was only 19. Stanaland learned the trade from his father, John, who also sells luxury real estate in southern California. "He's the hardest worker I've ever seen," Stanaland told Blau Journal in 2018. "If you text him at midnight he responds in the same time frame if you text him at one in the afternoon. This is something I want to emulate."
Stanaland initially put his real estate career on hold to pursue his dreams of becoming a professional surfer. "Real estate was always going to happen after surfing," he explained. "I was always around the office when I was younger, doing stuff like bringing him cups of water... I had a lot of fun surfing, but this is not a bad work place. I have some big shoes to fill, but he's a good teacher... I've been fortunate enough to travel everywhere a surfer would want to go, beautiful places. But Laguna is always home. This stretch of coast is something I've always wanted to come home to." 
However, they say home is where the heart is, and it appears that Stanaland now belongs wherever actress Brittany Snow might be.
Tyler Stanaland hooked Brittany Snow with a dad joke
Brittany Snow always looks like Hollywood royalty on the red carpet, but when it comes to her love life, she's just like you and me. After all, she and Tyler Stanaland met through mutual friends and social media. "We had a bunch of friends in common, and he actually reached out to me on Instagram with a really lame pickup line," she told People. But Snow never thought she'd actually get to meet the man she admired from afar.
"I always knew of him and was like, I'll never meet him. My girlfriends and I had an inside joke where my one best friend referred to him as my 'dream boyfriend who lives in Orange County,' but I was never gonna meet him," Snow told The Knot. "And then one day I realized he was following me on Instagram. I got really excited."
It was apparently a "dad joke" in her DMs that started them on the path to happily ever after. "We got tacos after years of being infatuated with one another and forgot how to speak entirely," he told People. "There was a certain amount of tequila consumed, and then we just started talking a lot. Then we fell in love and nothing's really changed, we're still eating tacos and margaritas together." That explains the menu at their wedding reception!
Brittany Snow went out on a limb when she went public with Tyler Stanaland
Although Brittany Snow has spent much of her life in the limelight, the John Tucker Must Die actress decided to keep her love life private — until she didn't. Snow eventually opened up about her relationship in a 2018 interview with Us Weekly. "I'm very public about it for the first time in my life and that's very strange to me. I made a conscious decision — I'm very private and I made a conscious decision to, I don't know, be less hard on myself," she said. "I keep things very to myself, because I feel like the magic gets lost if you promote it too much, but I don't know! When you're in love... I just don't want to think about it too much anymore."
Months later, the duo announced its engagement via Instagram — something Tyler Stanaland had only dreamed about. "Britt was my unattainable crush forever," he told The Knot. "As a man, I used to watch 'Pitch Perfect' with friends and, 'Brittany Snow... One day.' But never thinking it would ever happen." But it did! 
We wish the happy couple nothing but the best!