The Reason Britney Spears Called Out Her Instagram Critics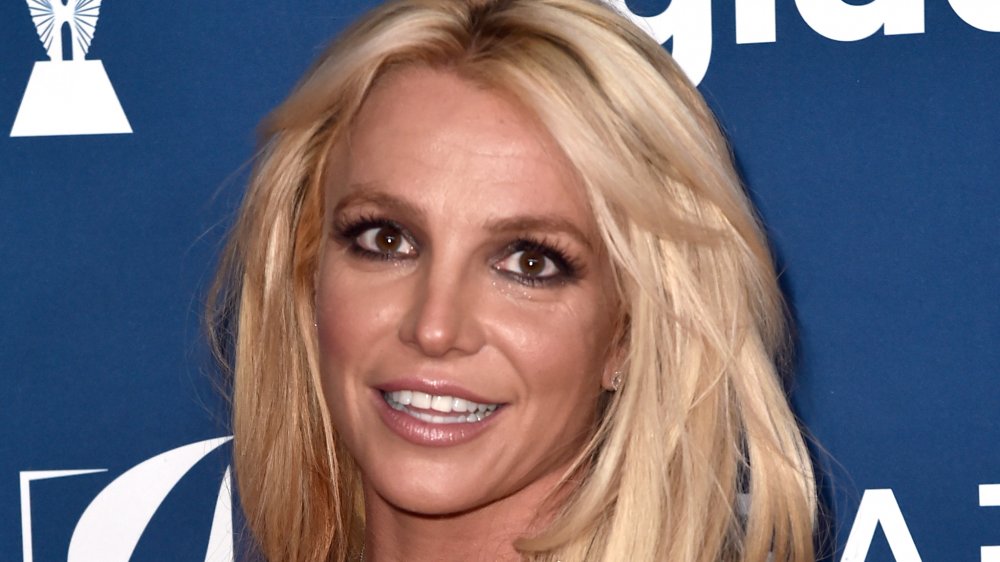 Alberto E. Rodriguez/Getty Images
Britney Spears has had enough with her online haters, taking to Instagram on March 17, 2020, to address the critics with a pointed post that was also very vulnerable, as she admitted that the hateful comments hurt her feelings. The "Toxic" singer posted the message after several weeks of sharing photos of herself in a white bathing suit with a red wall as a backdrop, and in one snap from a few weeks ago, the mom-of-two wrote, "No makeup, just mascara, and my grandmother's bathing suit." She also spoke at length about how much it meant to receive several items belonging to her grandmother, including her china. 
Maybe we're biased, but Spears looked stunning in the bathing suit, and she was clearly feeling her look because she shared over ten photos with the same background and bathing suit. In some of the pics, she was joined by her boyfriend, Sam Asghari, while in others she was alone.
Although some fans loved the similar snaps, others weren't as impressed. One person wrote, "Can you come up with something else?", while someone else commented, "Queen of posting every frame of this entire photoshoot." Another Instagram user responded, "I can't with you lately," followed by a crying emoji. In the midst of that criticism, other people jumped in to critique her makeup, too. (Um, was she even asking?) One comment read, "Someone give her some eye makeup remover please." Come on!
The upside to all of this? Spears didn't let the hate slide.
Britney Spears found her voice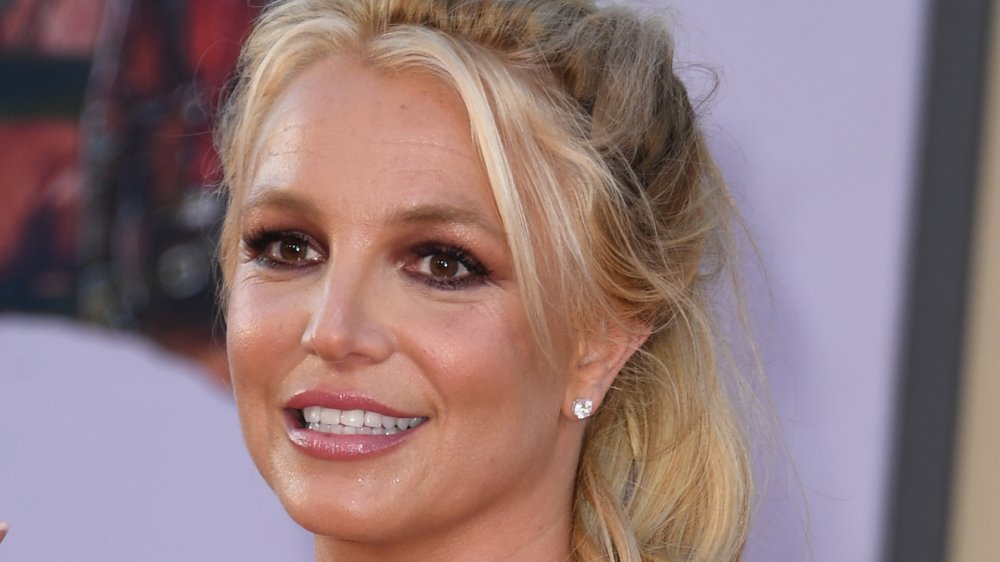 Valerie Macon/Getty Images
In light of all this negativity, it's no wonder Britney Spears decided to post something in response. She began by referencing her bathing suit photos, explaining, "I've read a lot of things online of people criticizing my posts .... saying I post the same 15 pictures with the same red background and wearing the same white bathing suit." Spears continued, "For me, I get really excited about my posts .... and I like to share them with you all!!!! I've never owned a white bathing suit before and I simply liked the red background!!!!" The pop star then got candid, adding, "Reading all of the mean comments really hurts my feelings .... and I wanted to share because you really shouldn't be saying all of these mean things to someone you don't even know .... this goes for bullying anyone really!!!!!!" 
Spears ended her post with a note about hard times, possibly referring to the coronavirus pandemic. "Hard times like we are currently living through should really teach us to be nice to one another .... !!!!!!" she said. "I love you all .... stay safe .... and be nice!!!!!"
Happily, many fans left comments of love and support for Spears, but she should never have had to explain herself in the first place. If people don't want to see her cute photoshoots, then maybe they should unfollow. Hate isn't necessary!