The Untold Truth Of Hannah Brown And Tyler Cameron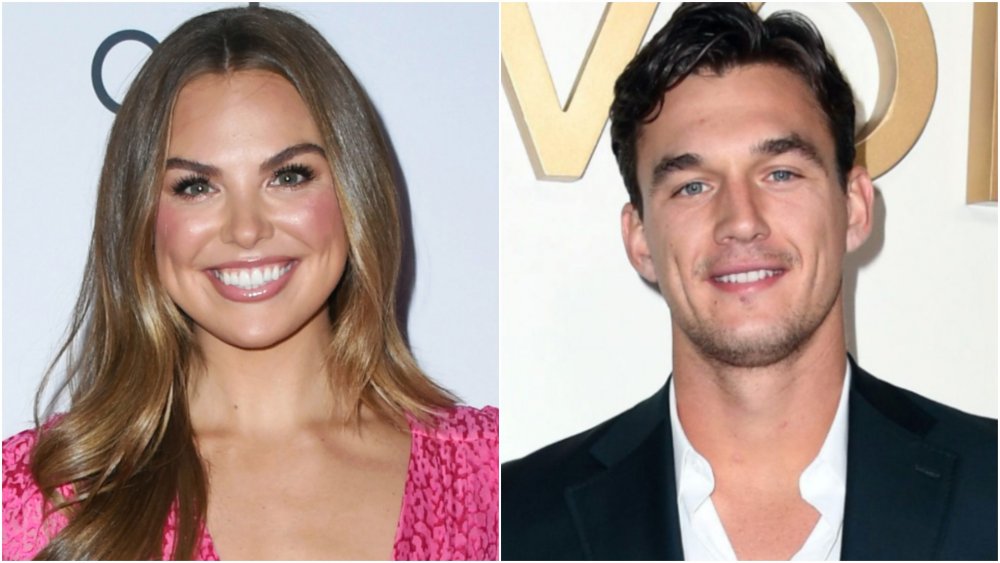 Jon Kopaloff/Getty Images
Since people all over the world are opting to self-quarantine in order to protect themselves and others — and stop the spread of the coronavirus– the Internet is more important now than ever when it comes to connecting with the rest of the human race. For the time being, it's allowing people to experience some form of contact that's still six feet apart. 
In the midst of the global pandemic Bachelorette alums Hannah Brown and Tyler Cameron seem to be offering Bachelor Nation at least one reason to smile considering the fact that the pair have had two back-to-back reunions recently. Hannah flew down to Jupiter, Fla. after Tyler's mom, Andrea Cameron, passed away on March 4, 2020, at the age of 55. According to Us Weekly, Hannah B. joined the family for a celebration of Andrea's life on March 7, 2020. Then, only one week later, Hannah and Tyler were seen greeting each other outside an airport in Palm Beach, Fla. 
It's been a pretty intense start to the year for both Hannah and Tyler, especially with the loss of Tyler's mother, who died unexpectedly from a brain aneurysm. In addition to being there for Tyler, Hannah has also been dealing with some difficult family things of her own. Hannah's brother, Patrick Brown, overdosed on March 1, 2020, and ended up spending two days on a ventilator — information he decided to share on Instagram. 
Thankfully, Patrick is recovering, so his sister was able to dash down to Florida and support the Cameron family in their time of loss. 
Hannah Brown and Tyler Cameron aren't social distancing (from each other)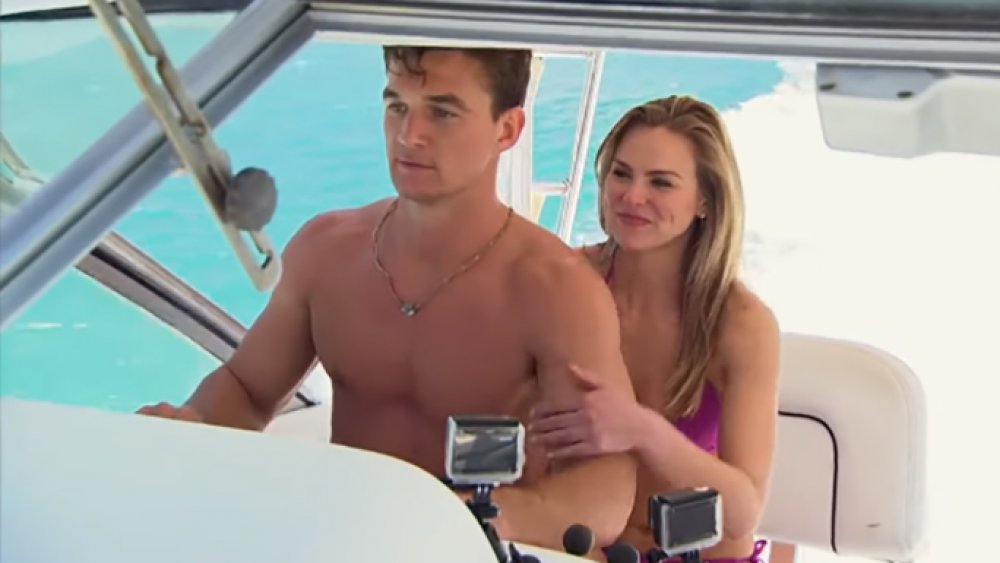 YouTube
In the midst of growing concerns about the coronavirus pandemic, Hannah Brown and Tyler Cameron have decided to set up base in Florida. Additionally, the've seemingly assembled the most gorgeous quarantine crew in the world. The duo are joined by Tyler's brother, Ryan Cameron, and his BFF Matt James, who will appear on Clare Crawley's season of The Bachelorette, which has been postponed because of the coronavirus. The aforementioned people, along with a few others, make up the "Quarantine Crew," who now have their own TikTok account. As the group's "official launch," the crew posted the cutest TikTok video ever, dancing along to Megan Thee Stallion's song "Savage." 
All that being said, even though Hannah and Tyler are literally hunkered down together during this time of self-quarantine (not to mention the fact that almost all of Bachelor Nation is rooting for them to fall in love, again), apparently they're not back together. According to an Us Weekly source, while Hannah and Tyler "have a lot of love for each other," at the moment, they're just "great friends." 
Pffff, we'll see. Even other Bachelor Nation alums are skeptical. On March 18, 2020, Tyler tweeted out that fans needed to leave his house alone (lest he throw eggs at them) to which Demi Burnett replied, "I've boiled the eggs and I'm ready to make egg salad with you and Hannah."
While it's unclear whether Demi would be a third wheel or just a third person hanging out, at least Hannah and Tyler are close again and supporting each other.