The Real Reason Lana Del Rey And Her Boyfriend Broke Up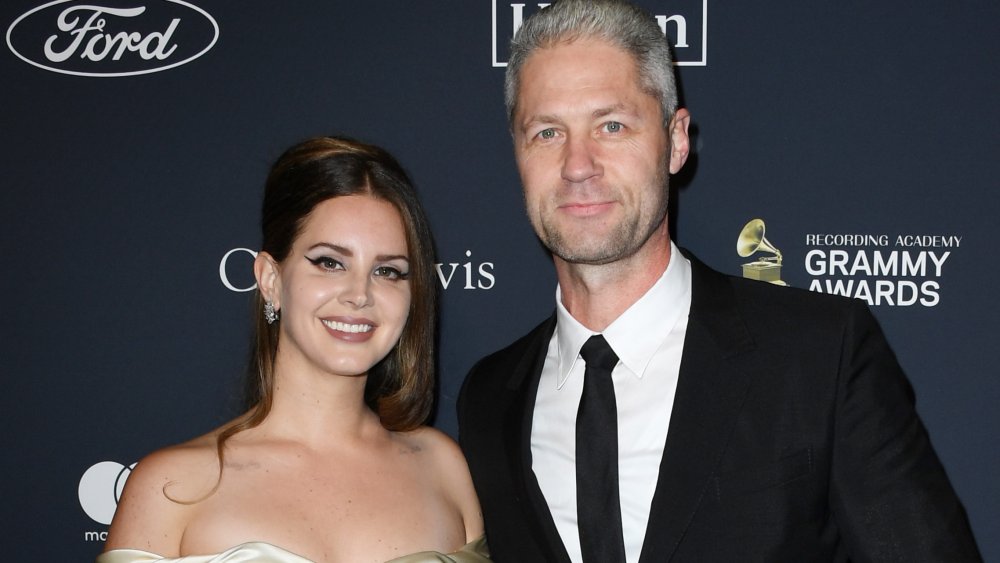 Jon Kopaloff/Getty Images
Lana Del Rey and her police officer boyfriend, Sean "Sticks" Larkin, have decided to go their separate ways, per People. However, despite the split, it seems like the two are on good terms. In an profile published by The New York Times on March 19, 2020, titled "Policeman. Reality Star. Recent Ex-Boyfriend," Larkin said, "Right now, we're just friends. We still talk and whatnot, we just have busy schedules right now." Del Rey has yet to publicly address the breakup, but she has deleted the Instagram photo that commemorated her and Larkin becoming "Instagram official," according to Page Six. 
For fans who are interesting in knowing how the couple met in the first place — good luck. Larkin responded to The Times' request for details simply by saying that they "crossed paths" while working in New York and "hit it off from day one." When asked if he knew who Del Rey was when they met, Larkin replied, "Like, of course I knew who she was."
The Norman F***ing Rockwell singer brought Larkin as her date to the 2020 Grammys Awards where the couple made their first red carpet appearance. When asked about the pressure of cameras at the event, he denied being nervous, pointing out that his day job is a bit more intense than paparazzi. "We drive cars 120 miles per hour, and I don't want to sound like a tough guy, but I mean, when you're behind a known shooting suspect and he jumps out the car running, you've got to get out chasing." Basically, the Grammys were a walk in the park.
Lana Del Rey has yet to open up about the breakup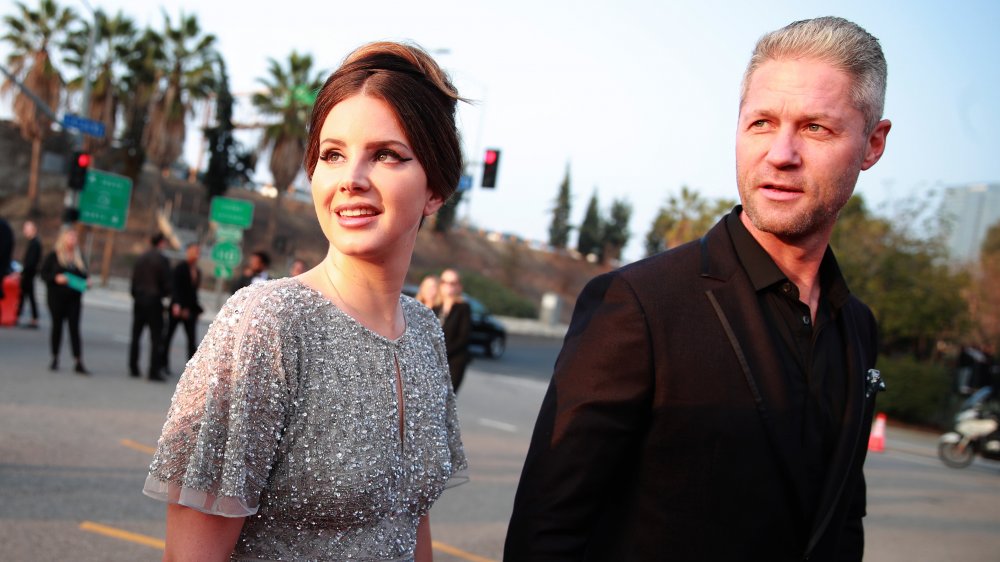 Rich Fury/Getty Images
So the Grammys weren't quite so stressful, as Sean Larkin pointed out, compared to being a police officer,"Taking pictures and answering questions. I'm not trying to sound like a bravado tough guy, just like, you know. It was enjoyable, for sure."
To be fair, Larkin, who goes by "Sticks," is actually familiar with the spotlight. He works in the "gang unit of the Tulsa, Okla., police department" for four days of the week and spends the other two in New York City shooting "Live PD," a reality show about police officers, per The New York Times. However, the exposure Larkin gets from his reality TV show is nothing like the fame he got from dating one of the most celebrated musicians in the world. 
While she has stayed silent about the breakup, Lana Del Rey spoke about her relationship with Larkin in an interview with The Los Angeles Times in October 2019. When asked about her first date with Larkin in Central Park, Del Rey said: "I didn't know we were being photographed. I would've worn something different." When asked about dating a police officer, Del Rey responded: "Well, the thing is, he's a good cop. He gets it. He sees both sides of things." 
Who knows what the future holds for Del Rey and Larkin, but considering that Larkin's kids were impressed when they found out who "Dad's new girlfriend was," it's safe to assume his kids are disappointed that their dad is no longer with the singer.