Why Hollywood Won't Cast Ashley Greene Anymore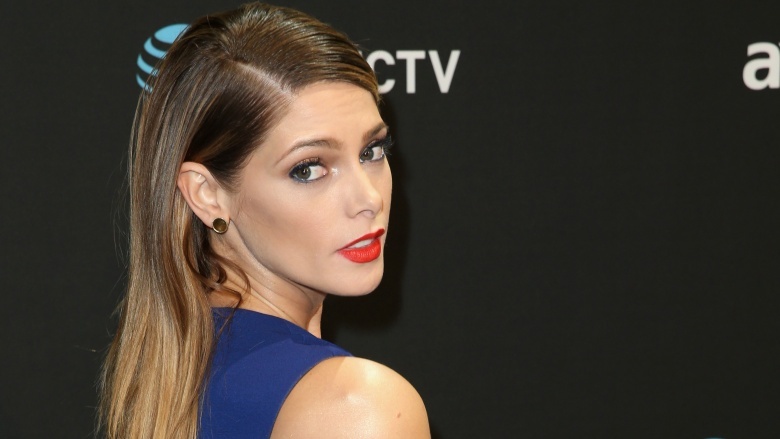 For Jennifer Lawrence, Robert Pattinson, and Kristen Stewart, starring in a blockbuster franchise geared towards teen audiences proved to be a lucrative career boon. For Ashley Greene, who co-starred with Pattinson and Stewart in The Twilight Saga, it has been anything but that.
In recent years, we've barely heard a peep from the gorgeous starlet, which if we're being honest, isn't much of a change from the immediate aftermath of Twilight. That's when she was poised for A-List takeoff, and yet, it just didn't happen.
Thanks to a series of box office bombs and TV flops, as well as some personal and professional drama that made its way onto the scandal sheets, Greene just hasn't been able to transition from "the other girl from those vampire movies" into a household name. Fortunately, she's still young, and more importantly, talented, and in the fickle world of the movie business, all it could take is one breakout role to turn it all around. But for now, let's take a look at why Hollywood won't cast Ashley Greene anymore.
Twilight was her moment in the sun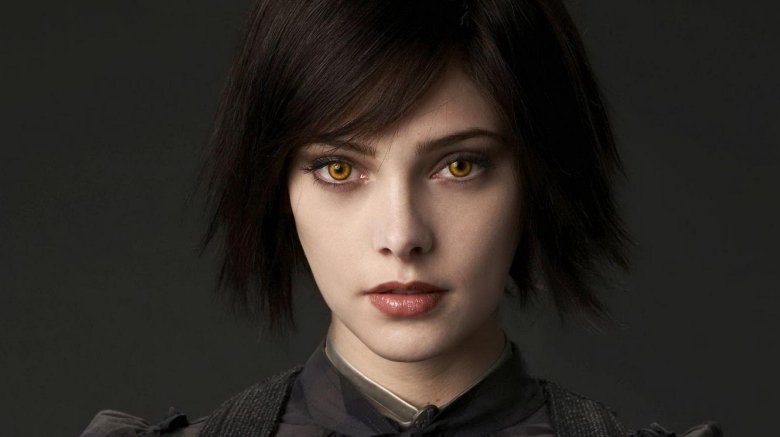 The Twilight Saga has been both a blessing and a curse for Greene. On the upside: the franchise exposed her to millions and millions of diehard fans who will forever remember her as vampire Allice Cullen, Robert Pattinson's (Edward Cullin's) sister with the, um, interesting hairstyle.
On the flip side: being linked to one role in one giant franchise often puts an actor into a box, making it that much more difficult for the movie-going public to see them as anything else. Making matters worse: despite its enormous success, Twilight doesn't have the best reputation in Hollywood. Critics primarily panned all four movies, while the Razzies showered them with awards and nominations about as many times as Meryl Streep has been nominated for an actual Oscar. (The final film, Breaking Dawn-Part 2 (2012), earned Greene a Razzie nomination for worst supporting actress.) In other words: if Greene wants to make the A-list in Hollywood, she's got her work cut out for her.
Her only leading was a horror show at the box office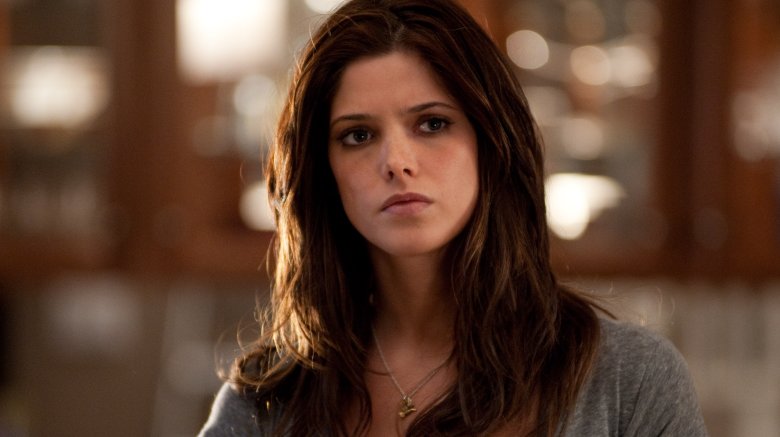 Despite her increased profile from the Twilight Saga, Greene remarkably has only one major starring role to her name at the time of this writing. That part came by way of the 2012 horror movie The Apparition. Sadly for Greene, the movie opened to scathing reviews and earn just $4.9 million at the box office off a budget of $17 million, according to Box Office Mojo. So, uh, yeah. Maybe it's not that remarkable after all.
She's been in a lot of stuff...that nobody has seen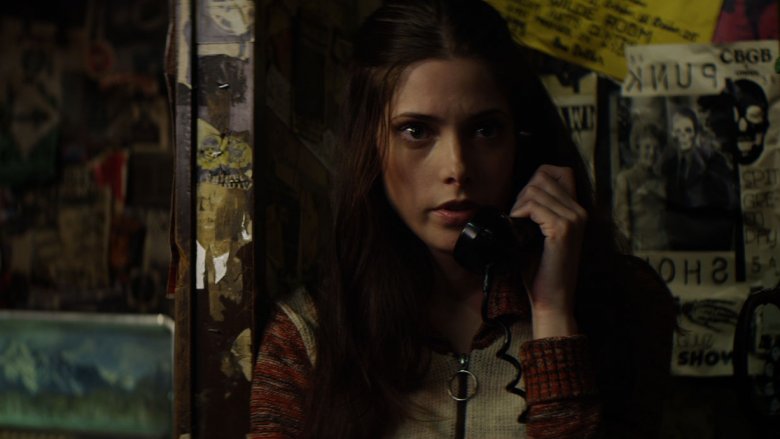 To be fair, Greene has definitely worked her butt off since Twilight first hit big in 2008. It's just that a lot of the projects she's picked have been non-starters. Her resume is filled with a lot of films that were either barely seen or remain completely unrecognizable, including the Miley Cyrus-Demi Moore vehicle LOL (2012) and a 2016 movie called Shangri-La Suite, in which she apparently played Priscilla Presley. Other flops have included Skateland (2011), which grossed around $19,000; and CBGB (2013), which made approximately $4,000 its opening weekend.
Pan-Am was permanently grounded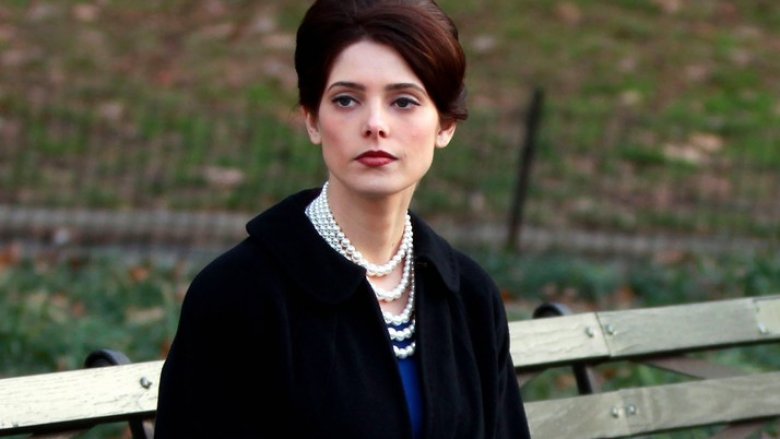 As the Twilight Saga was coming to an end, Greene landed a recurring role on the ABC series Pan-Am, a wannabe Mad Men-esque drama about the staff aboard the now-defunct airline in the 1960s. Unfortunately, the show never really, um, took off; ABC canceled it after just one season. Greene would later go on to appear in the DirecTV series Rogue (2016-17), although that, too, has since gone off the air.
She dealt with some tragic personal drama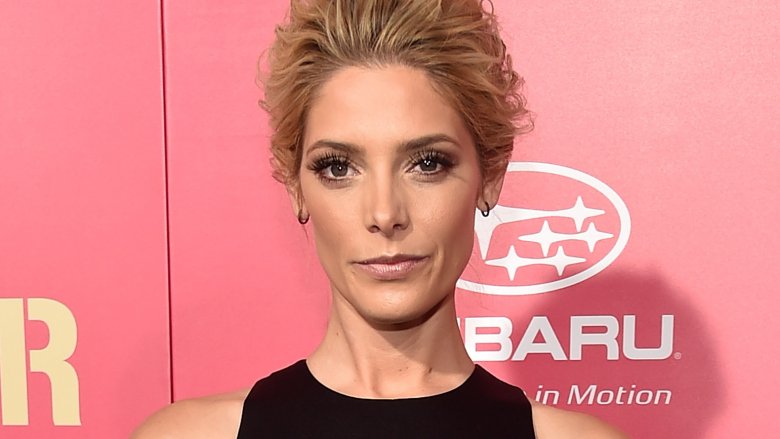 Joe Jonas' frat boy confessions didn't help things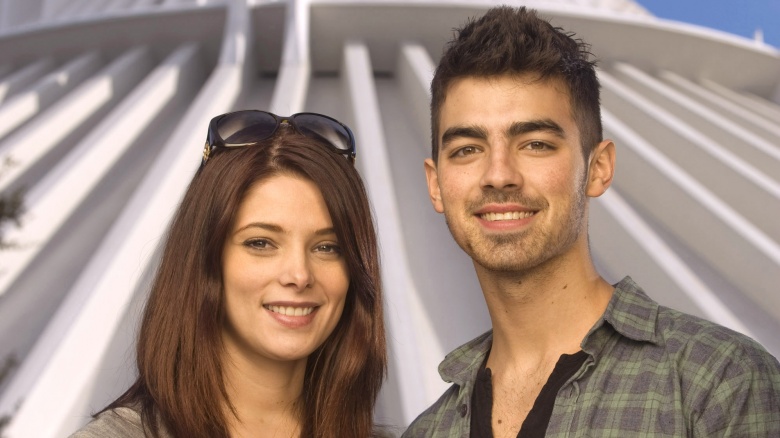 In October 2016, singer Joe Jonas threw Greene under the buss when he spoke about their sex life, in a lot of detail, in a Reddit AMA. "I lost my virginity to this girl named Ashley," the DNCE frontman wrote of Greene, from whom he split in 2011. "You can probably just Google it. It's pretty easy to figure out. I dated a girl named Ashley, so just Google it to figure out which Ashley that is." He added, "I didn't have any condoms, so I went to our drummer Jack's room—who was my roommate at the time—and I demolished his room looking for them. [I] found them underneath his underwear drawer. When he came home, he thought somebody broke into his room because his whole room was demolished. I was in dire need. Needed to happen then and now. Safety first, kids." 
Afterward, Jonas—who also dished the dirt about their relationship in a 2013 essay for Vulture—was unapologetic, telling Entertainment Tonight, "Life's too short...I'm just telling my stories and what I can say from my heart."
Greene was classier in her response, which came in the form of an Instagram post that simply said, "Class is timeless." By that point, she probably didn't care because she was soon after engaged to her boyfriend of many years, Paul Khoury.
Was she too shrewd in salary negotiations?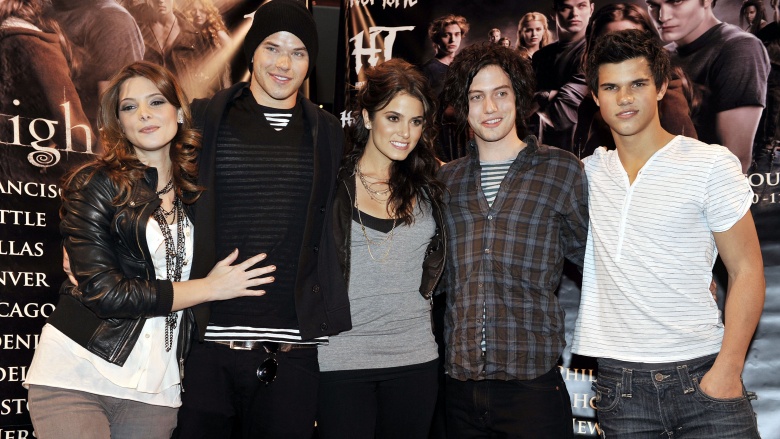 Greene and Twilight co-star Kellan Lutz renegotiated their contracts for the final film, The Twilight Saga: Breaking Dawn Part 2, with each reportedly requesting $2 million. There were rumors the contract disputes held up production, but a source denied those whispers to People.
However, director Catherine Hardwicke admitted that she considered finding other actors for their roles. "It would really break my heart if they were replaced, but it could happen. Things could turn ugly quickly," she said (via People). "They have all these people and outside influences telling you what to do. They tell you to hold out for this much because you're such an important part of the franchise, and everyone is telling you to ask for more." Greene and Lutz eventually settled for approximately $1.25 million apiece.
She's heard, but not seen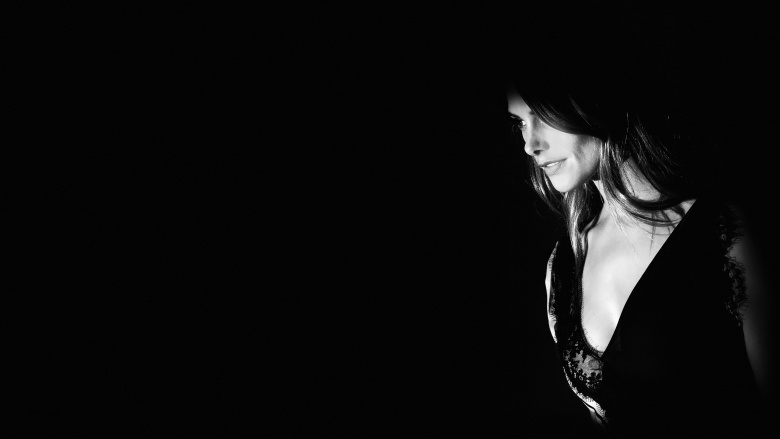 Greene has done voiceover work for Max & Me (2017), as well as video games Batman: Arkham Knight (2015) and Batgirl: A Matter of Family (2015). While voiceover work is respectable and a great way for performers to maintain their income, unless it's a major film (think Pixar-level), it won't shoot her to superstardom.
Producers might think they can't afford her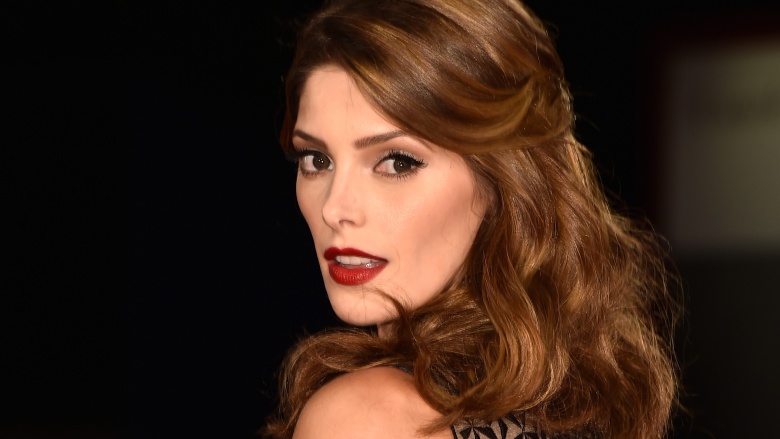 For someone who's taken mostly supporting roles in teen movies, Greene has a bit of a demanding side. She told Marie Claire the Twilight movies gave her some severely first-world problems. "Twilight has ruined me. When this is all over, flying internationally is going to be very hard for me. It is just not worth it to buy a first-class ticket, because of the cost." For the average schlub struggling to scrape together enough coins for a middle seat in coach, this comes across as tone-deaf and not terribly PR-savvy.
How she can turn it around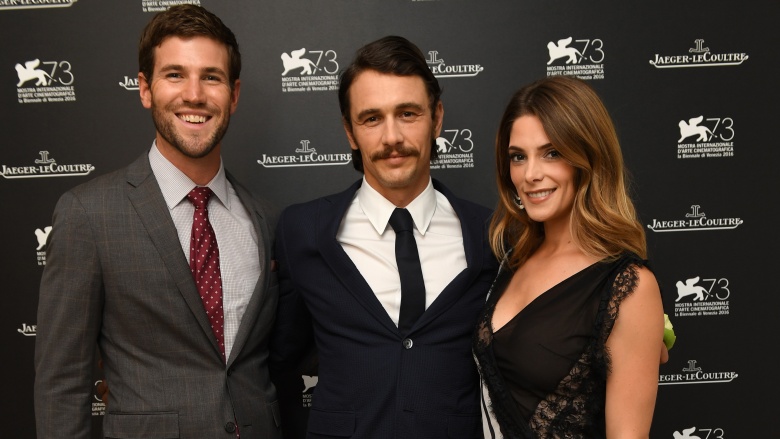 Greene can earn critical acclaim by honing her craft and being a bit more selective. Instead of playing the best friend or the convenience store customer in a bigger movie, she should try getting a larger role in a smaller, well-written indie film to boost her credibility. For as stunning, hardworking and talented as she is, her biggest issue seems to be that she's simply not picking great parts. She told GQ that she once physically fought for a role, which she won, but who actually saw the movie? A new agent may be able to work wonders for her—and finally get her out of Alice Cullen's shadow.
Greene got off to a good start with In Dubious Battle (2017). Although it opened to mixed reviews and hit theaters and video on demand on the same day, it was still produced and directed by A-lister James Franco and boasted an ensemble that included Vincent D'Onofrio, Bryan Cranston, Josh Hutcherson, Austin Stowell, Selena Gomez, and more. Who knows? A star-studded cast like that could open doors to bigger and brighter projects for Greene in the not-so-distant future.
Whatever happens, we'll be rooting for her every step of the way.