The Untold Truth Of Andy Samberg's Wife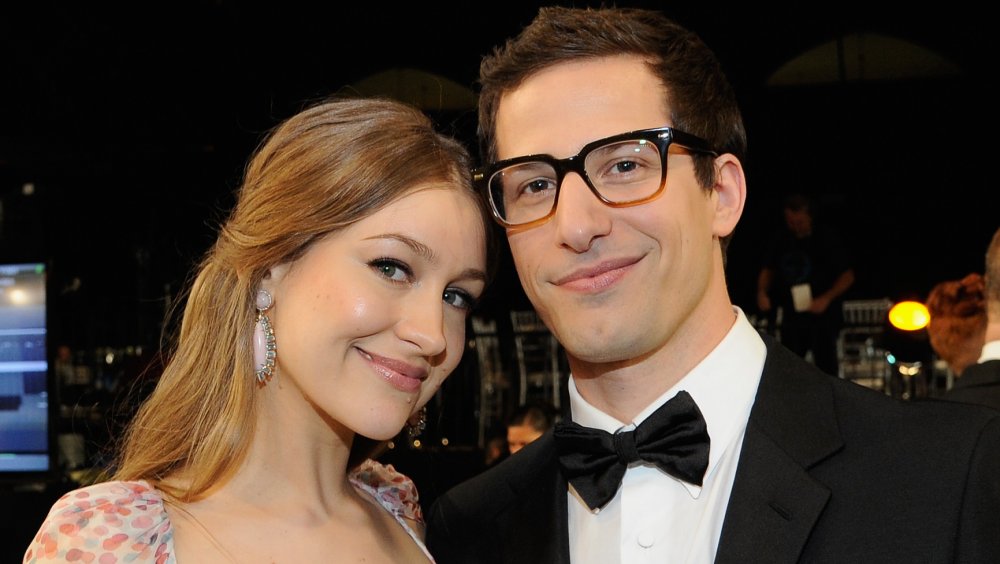 Kevork Djansezian/Getty Images
Andy Samberg may be the star of Brooklyn Nine-Nine, playing the lovable and laughable Detective Jake Peralta, but when he goes home at the end of the day — to a mansion that was once the residence of Charlie Chaplin, no less — he gets to enjoy some quality time with his wife, Joanna Newsom (and their little girl). A popular indie musician, Newsom already had a fan in Samberg before they even met. "He liked her music and would go to her shows," according to a source who spoke to Us Weekly. "He had the biggest crush on her."
Samberg and Newsom finally met thanks to a mutual friend who also happens to be famous. "Fred Armisen brought him to one of my shows," Newsom said during a 2019 interview on Late Night With Seth Meyers (via Entertainment Weekly), referring to the actor and comedian who appeared on Saturday Night Live alongside Samberg. Revealing that she had watched Samberg in Just 2 Guyz "an hour before," Newsom recalled, "So when I met him, he was kinda shy, and I said, 'Oh my god you're Steve the c***!' He always says he saw heart bubbles." While that's a perfectly quirky meet-cute, it certainly seemed to suit Newsom, who is someone who tends to do her own thing.
Joanna Newsom is a pretty big deal in her own right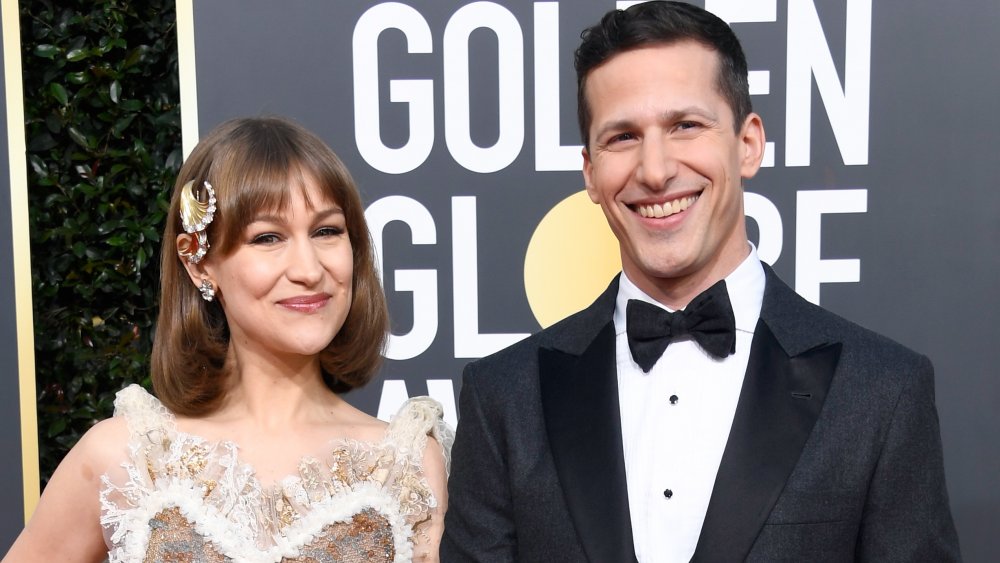 Frazer Harrison/Getty Images
Joanna Newsom may be married to one of the funniest men on television but she "is a music legend in her own right," according to Marie Claire. A multi-talented performer, Newsom is "a harpist, lyricist, and musician" who indulges in "folksy, almost childlike vocals" and is "also known for her lyrical depth."
Signed to an indie label in the early 2000s, Rolling Stone eventually deemed Newsom "the best-known harpist in American indie music." In fact, the magazine went so far to say that "she's probably the best-known harpist in America, period." Granted, there aren't that many harpists who are have reached the same level of fame as other music industry icons like Kanye West or Lady Gaga, but it's still pretty cool that Newsom is making her mark in a unique way.
If you're unfamiliar with Newsom's music but eager to give it a listen, then be sure to check out her songs "Emily," "Good Intentions Paving Company," and "Baby Birch," which Stereogum lists as some of her best tunes. We guarantee it's almost impossible not to sing along in your own folksy way.