How Many Kids Does Kenny Rogers Have?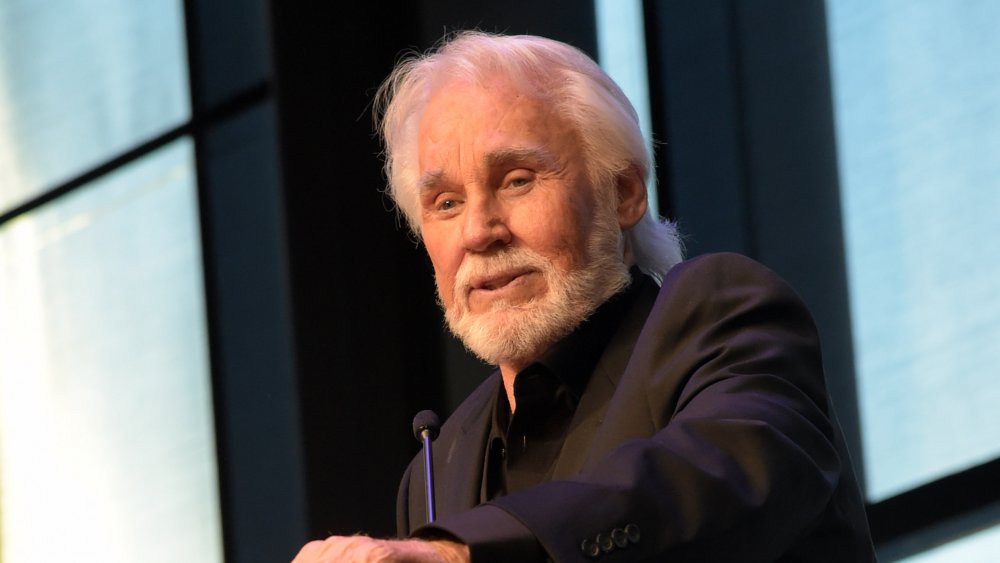 Rick Diamond/Getty Images
To many, Kenny Rogers was best known for his country music career. The legendary artist scored three Grammys (and 19 nominations) and was inducted into the Country Music Hall of Fame in 2013, according to the New York Times. He also dabbled in acting and photography, per the newspaper. But there's another important title that Rogers held in his lifetime: father. Rogers — who passed away on March 20, 2020 at age 81 — had five children. He also had "a number of grandchildren," the Times reported.
Rogers' loved ones were mentioned in a March 21 statement announcing his death on Twitter, which read: "The Rogers family is sad to announce that Kenny Rogers passed away last night at 10:25PM at the age of 81. Rogers passed away peacefully at home from natural causes under the care of hospice and surrounded by his family."
Not only does Rogers have five children, but he was married five different times. The fifth time was apparently the charm for the "Lucille" singer, since he stayed married to bride number five, Wanda Miller, for 22 years. The couple even had twin boys together. Let's dive a little deeper and learn more about Rogers' personal life, specifically his offspring.
Kenny Rogers' five kids include a set of twin boys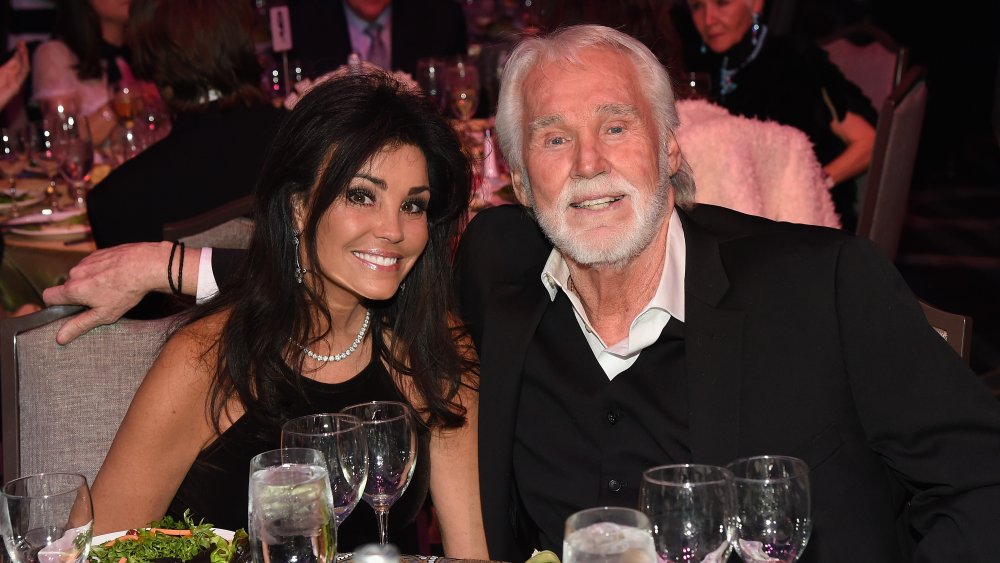 Rick Diamond/Getty Images
As mentioned, Kenny Rogers was the dad of twin sons, who were born in 2004. Their names are Justin and Jordan, per the New York Times. The twins frequently appeared on the singer's Instagram, whether a family dinner celebrating Rogers' birthday last August or in a throwback picture for the boys' own birthday. Rogers also shared a precious old photo on Mother's Day of the twins as kids with him and their mother, Wanda Miller.
According to Heavy, Rogers married Janice Gordon from 1958 to 1960 and they share a daughter, Carole Billingsley. He married Jean Rogers from 1960-1963, although they had no kids together. When he married Margo Anderson from 1964 to 1976, they had a son named Kenny Jr. He and ex-wife Marianne Gordon, who were together from 1977-1993, had a son named Christopher.
Apparently Rogers felt he'd missed some pivotal moments during his older sons' early years and didn't want a repeat with the youngest. He told The Boot in 2013, "In my autobiography I talk about, there's a fine line between being driven and being selfish, and I think I may have crossed that line a couple of times when I was younger. And I don't wanna do that with the boys. I'm determined to be there and be a dad to them at all costs." If his Instagram is any indication, Rogers followed through on that promise.
Kenny Rogers wanted to be viewed as 'a father first'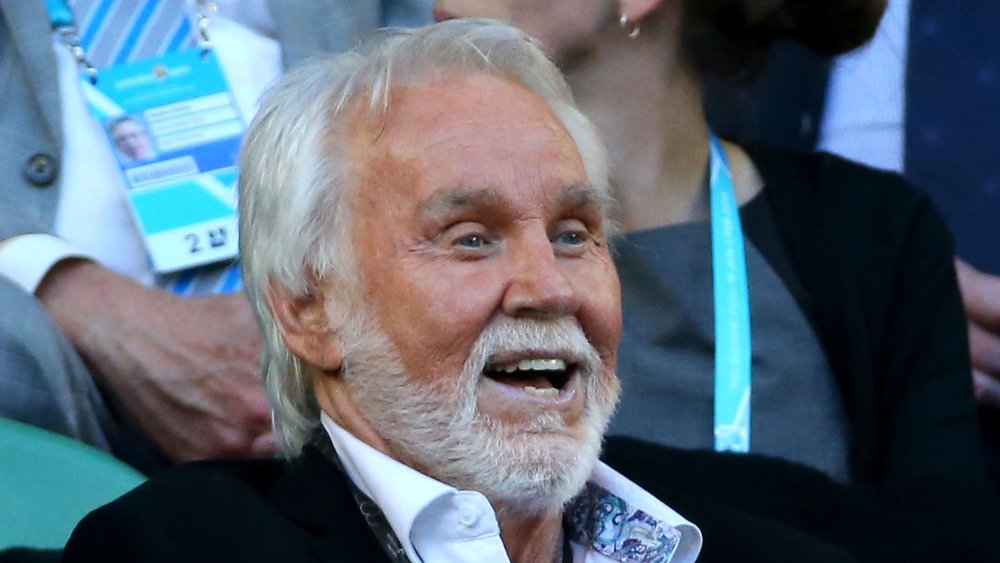 Quinn Rooney/Getty Images
Kenny Rogers' family played a role in his decision to focus on music a little less. In a 2016 interview with CMT.com, Rogers opened up about fatherhood and deciding to stop touring. "I hope my fans understand that I'm a father first and a singer second," he said.
At the time, he was in his 70s and his twins were 11. Rogers continued, "As it turns out, I'm missing some very great parts of my boys' lives. I know as well as anybody else how that time gets away from you. And I don't want to miss it. I just worry about how much longer I'm going to be here, and I want to have time to spend with them. It's pretty simple."

That last line is especially poignant to revisit in the wake of his passing. Per the statement from Rogers' Twitter, "The family is planning a small private service at this time out of concern for the national COVID-19 emergency. They look forward to celebrating Kenny's life publicly with his friends and fans at a later date."
While it's even more heartbreaking that the ongoing coronavirus outbreak means not everyone can gather to honor his life in-person, fans are already pouring out their well wishes online and memorializing him via social media. May he rest in peace.