What's Really Going On Between Rich Kid Morgan Stewart And Dr. Phil's Son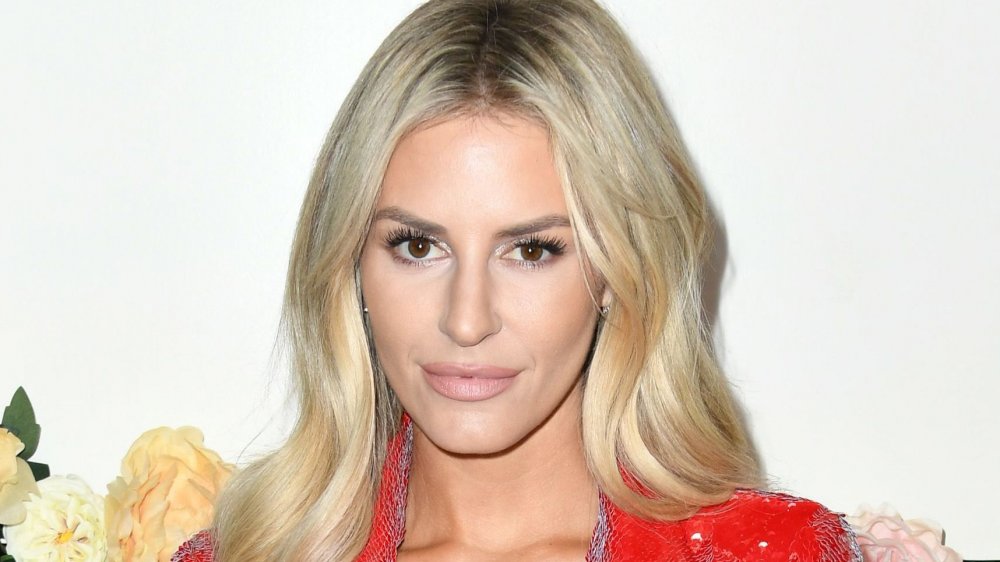 Jon Kopaloff/Getty Images
Morgan Stewart has a new man and she's excited to share her relationship with the world! During an Instagram Live, the former Rich Kids of Beverly Hills star confirmed that she's dating singer Jordan McGraw, son of television host Dr. Phil McGraw and wife Robin McGraw. According to People, this is her first public relationship since splitting with fellow Rich Kid Brendan Fitzpatrick in 2019.
Stewart revealed that this isn't the first time she and McGraw have given romance a whirl! "We dated 10 years ago for a year and then he broke up because he was like, 'I'm not down with you, b**ch,'" she said, laughing, in the Instagram clip (via People.) "And then I was like 'Fine, whatever, I'm over you, I don't care.' And then I went on obviously to have another relationship." The E! News Nightly Pop host said she reunited with Jordan this past year: "He was persistent and I was like, 'all right.'"
Her new beau could reportedly be seen laughing in the background of her Instagram Live, but that wasn't his first appearance on social media with Stewart. The couple got tongues wagging in February 2020, when he posted a lovey-dovey photo of the two of them in Paris — of all places. "They're so happy together," an insider told Us Weekly. "Jordan's family also loves Morgan and is supportive of their relationship."
Find out what's really going on between these well-connected celebs.
Morgan Stewart is moving on after her high-profile divorce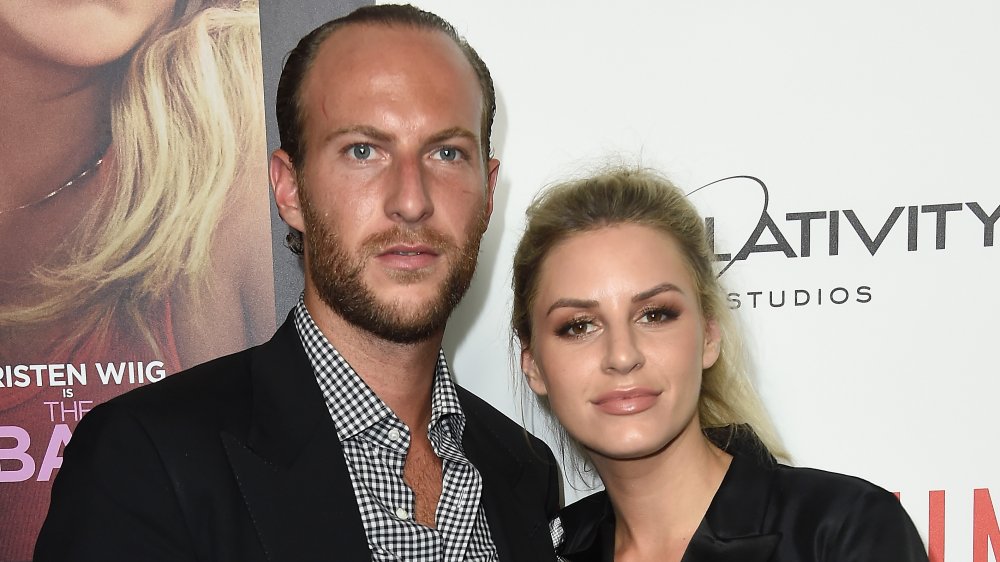 Frazer Harrison/Getty Images
Morgan Stewart revealed that her marriage was ending via an Instagram Story in August 2019. "Brendan [Fitzpatrick] and I have spent six wonderful years together, but we have made the difficult decision to go our separate ways," the E! News Nightly Pop host announced (via People.) She said their "reason for separating has nothing to do with anything other than two people who sadly grew apart, deciding what's best for themselves in the next phase of their lives." 
Earlier in 2019, Stewart was accused of engaging in an inappropriate relationship with a married E! executive named Bryce Kristensen. According to Page Six, sources claimed the network investigated, but Kristensen and Stewart denied the rumors.
Stewart and Fitzpatrick's romance had played out in the public eye. They rose to fame on Rich Kids of Beverly Hills, and he proposed on the show in 2015. In January 2020, Stewart grew emotional while talking about their breakup. "Love and marriage are two different things," she said on an episode of the E! News Daily Pop. "You love somebody, you marry them, but marriage is an act of work every single day. Some people just don't have what it takes to do that with the person they married."
She indicated that filing for divorce was about the long game, noting they were "not functioning as two people that are going to be able to bring children into the world, be together at 45, we just don't have that..."
Getting to know Jordan McGraw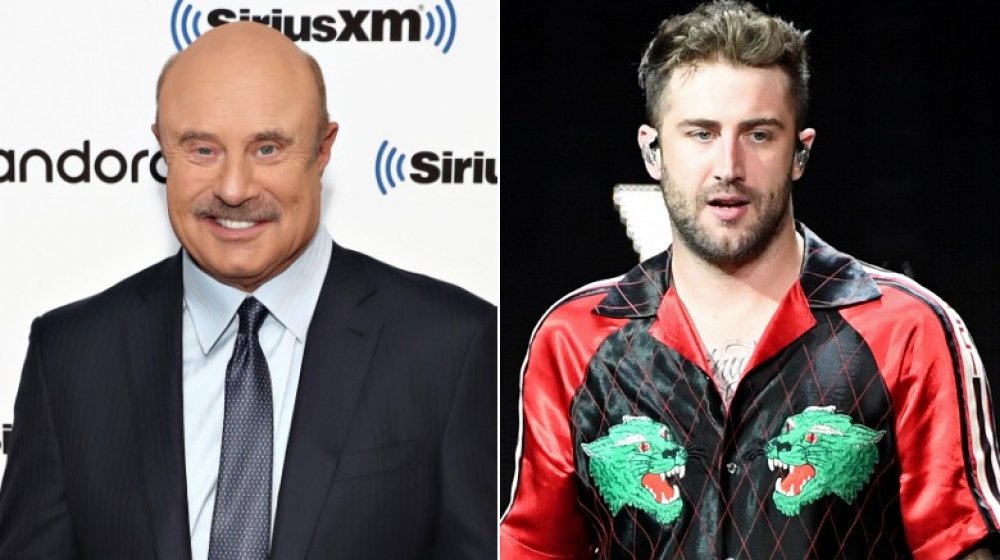 Steven Ferdman/Getty Images
Jordan McGraw isn't as famous as his dad, talk show host Dr. Phil McGraw, but he hit the genetic jackpot and is earning recognition in his own right as a musician and singer. Opening for the Jonas Brothers on their "Happiness Begins" tour in 2019 was a huge opportunity ... and a lot of fun. "They're the coolest dudes," Jordan told Z100. "They are goofballs, and then you add tequila to the mix." While traveling together, he said the bros taught him how to play Fortnite and occasionally escaped tour life to play some golf.
Jordan says his dad's taste in music has influenced his career trajectory. ""Anytime he would drive me to school, we would just kind of listen to Led Zeppelin on repeat," he told Us Weekly. "...He's a Solid Gold Oldies kind of dude." From Tina Turner to Led Zeppelin to Kenny G — Jordan's tastes are eclectic. 
Speaking of eclectic taste, the singer also raised eyebrows in 2019 when his one-of-a-kind house went on the market. The Today show said the interior of Jordan's home looked like it had been "decorated by Beetlejuice." The "buzzworthy $5.75 million property" reportedly features glitter wallpaper, paint-splattered floors, an intricate bar with stools that look like tree trunks, and a grand staircase with railings that look like vines. 
Well, color us intrigued. We'll be sure to keep you posted as Morgan Stewart and Jordan McGraw's lives become more entwined.