How Meghan McCain's Pregnancy Is Being Impacted By The Coronavirus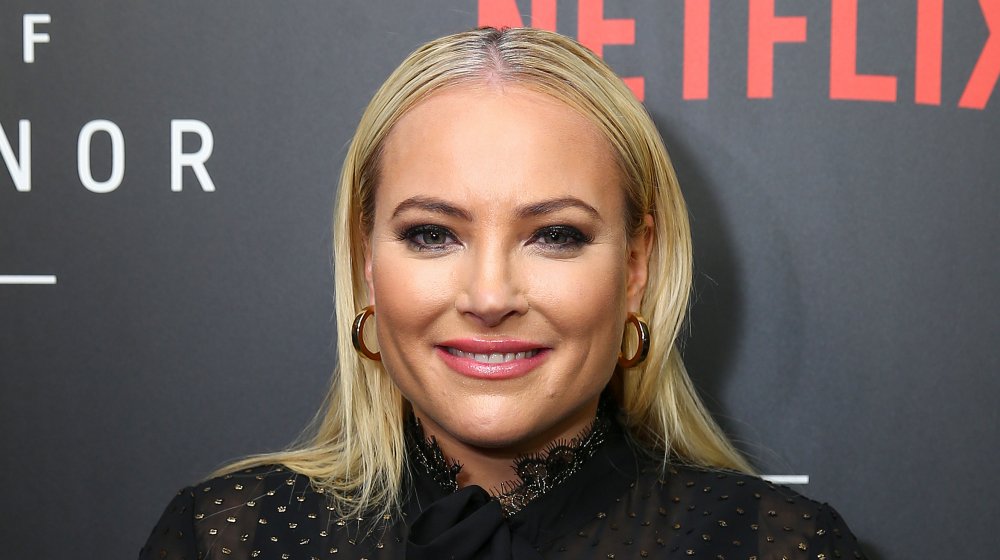 Tasos Katopodis/Getty Images
After Joy Behar recently announced she's taking time off from The View to self-quarantine, another co-host from the daytime talk show is adjusting her work schedule as a result of the ongoing coronavirus pandemic. Well, that's part of the reason at least. On March 22, Meghan McCain revealed she's pregnant with her first child, and after consulting doctors, she'll be self-isolating to avoid any risks of catching the virus.
"My husband Ben and I have been blessed to find out I'm pregnant. Although this isn't how I expected to announce my pregnancy, both we and our families are excited to share the news with you all," McCain wrote in an Instagram message, which is especially touching, considering she wrote an op-ed for the New York Times last July about previously suffering a miscarriage.
The 35-year-old's post continued, "I consulted with my doctors and they advised me that for the safety of our baby and myself, I should be extra vigilant about limiting the amount of people we come in contact with. Starting immediately, I'll be joining the millions of Americans who are self-isolating as a precaution to prevent the spread of COVID-19."
That doesn't mean you won't get to see the polarizing co-host on your TV screen at all, though. Keep reading to see what else McCain shared in her pregnancy post.
Meghan McCain isn't ditching The View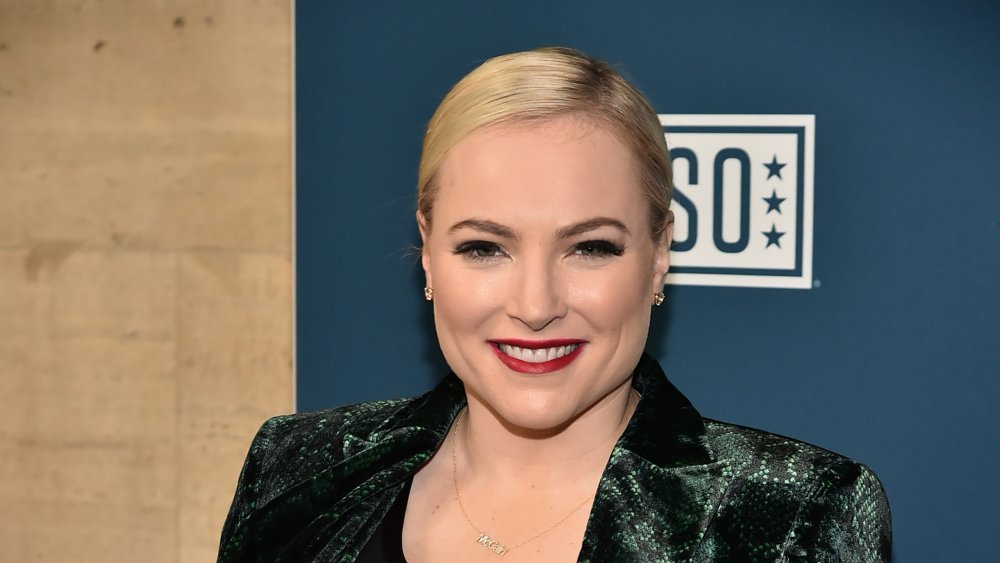 Theo Wargo/Getty Images
Although she's joining the quarantine crew, Meghan McCain will still be appearing on The View via satellite. She wrote in her IG announcement, "I'm fortunate that my employer, ABC, has allowed me and my co-hosts to work remotely. I am indebted to our producers and crew." So don't worry, McCain's fiery opinions aren't going anywhere, all thanks to technology.
At the end of her announcement, McCain also took a moment to mention those she considers "heroes" at this time: "the doctors, nurses, grocery and pharmacy workers, journalists, police officers, firemen and military — who are on the front lines of this fight." Additionally, she advised her followers to look after themselves, writing, "Please stay safe. Wash your hands and avoid public gatherings and I will continue to see you each morning on 'The View.'"
Even prior to this particular post, McCain has urged her 376,000 Instagram followers to stay inside and stop the spread. She's shared infographics about social distancing, as well as a photo of a doctor in a face mask with a sign that says, "I stayed at work for you. Stay at home for us!" McCain captioned the powerful shot, "These people are putting their health and well being on the line to take care of sick patients – the least we can do is Netflix and chill. #coronavirus #flattenthecurve."
Other celebs have self-isolated while pregnant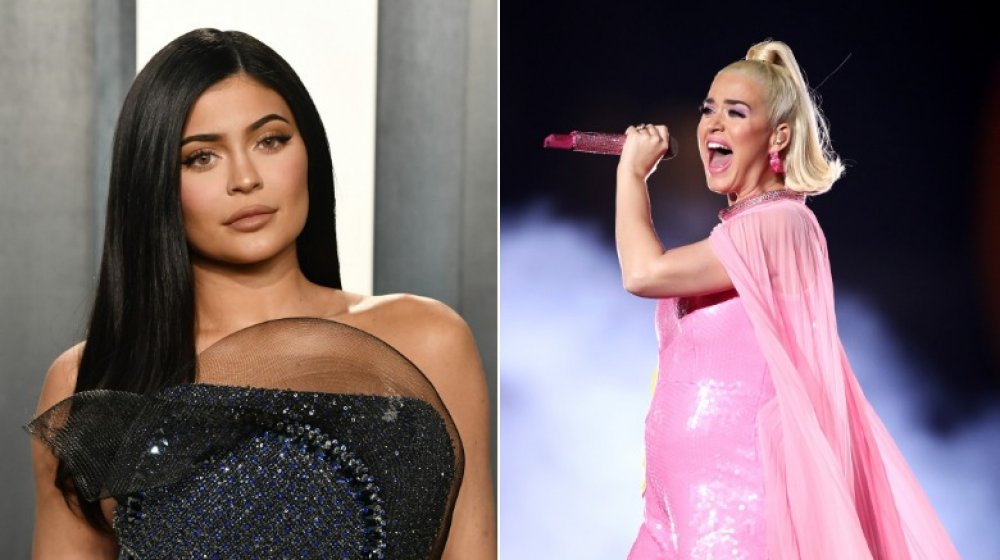 Frazer Harrison, Cameron Spencer/Getty Images
"Social distancing" is more than just a buzzy social media phrase. As explained by NPR, it's a way for all of us to help halt the spread of coronavirus, which has already infected 325,000 people and caused 14,390 deaths, per the New York Times. Many people, including celebrities, are practicing social distance right now.
Kylie Jenner recently compared self-quarantining to her time hiding from the media during her pregnancy, writing on Instagram, "My pregnancy prepared me for this. I didn't leave the house for months." It's true — after Jenner's daughter Stormi was born in 2018, the reality star explained her time out of the spotlight: "I knew for myself I needed to prepare for this role of a lifetime in the most positive, stress free, and healthy way I knew how... I knew my baby would feel every stress and every emotion so I chose to do it this way for my little life and our happiness."
By self-isolating, not only is Meghan McCain avoiding the virus, but she's also pulling a Jenner by limiting her contact with the outside world for the sake of the baby's well-being. And McCain isn't the only pregnant celeb quarantining either. Katy Perry, who's expecting her first child with fiancé Orlando Bloom, posted a photo eating pickles in her kitchen with the hashtag #stayathomeclub.
Here's hoping McCain, Perry, and all the quarantining moms-to-be stay safe and healthy. Of course, same goes for everyone else out there as well.