Tom Hanks' Latest Coronavirus Update Will Be A Huge Relief To Fans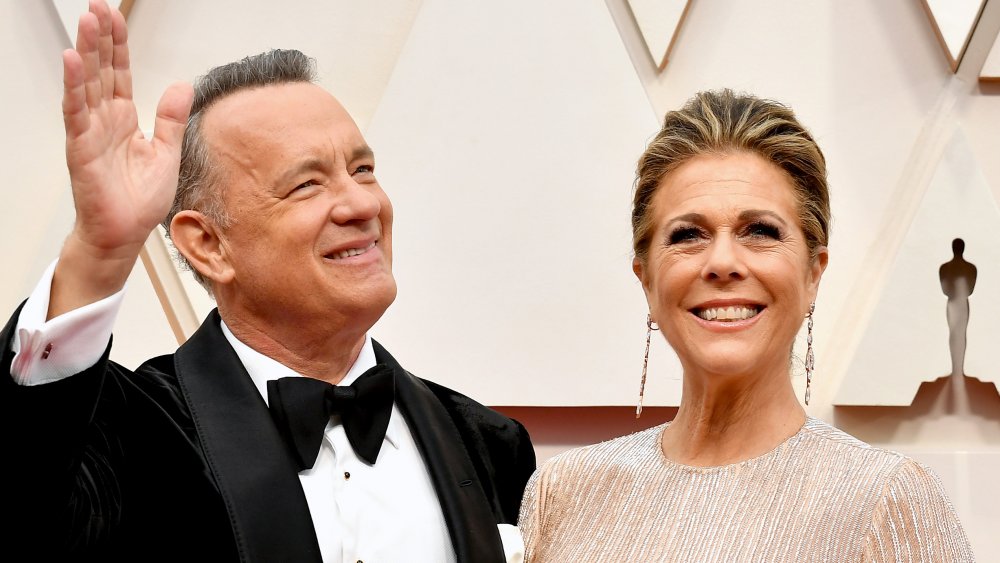 Amy Sussman/Getty Images
The world was collectively in a state of distress when Hollywood's resident good guy, Tom Hanks, and wife Rita Wilson, tested positive for the novel coronavirus on March 11, 2020, in Australia. After the Cast Away star took to his Instagram page to announce the news, there was an outpouring of support from fans and fellow celebs. As comedian Whitney Cummings perfectly put it on her Twitter page, "It's like it picked the celebrity we cared the most about to make a point." Well, she's not wrong.
Although the thought of being infected with COVID-19 seems jarring, it is to be noted that "most people who become infected experience mild illness and recover," as noted by the World Health Organization. It seems like Hanks and Wilson knew just what to expect. Additionally, their sensible approach didn't spread panic among their fans. "Well, now. What to do next?" Hanks captioned the post where he announced his and Wilson's diagnosis. "We Hanks' will be tested, observed, and isolated for as long as public health and safety requires. Not much more to it than a one-day-at-a-time approach, no?"
After remaining in a quarantined hospital in Queensland, Australia for about a week, Hanks and Wilson were released on March 17, 2020. As reported by People, the A-list pair continued to self-quarantine in "a rented home in Australia." In light of the diagnosis and eventual self-quarantine, Hanks' latest coronavirus update will definitely come as a huge relief to his fans. Read on and find out.
Tom Hanks and Rita Wilson have some fantastic news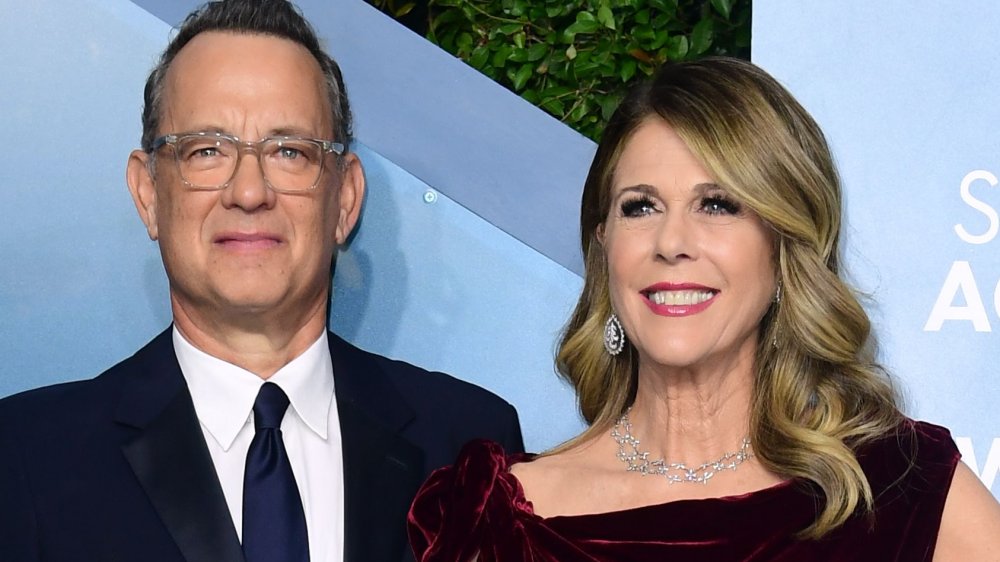 Frederic J. Brown/Getty Images
Well, it looks like Tom Hanks and Rita Wilson's coronavirus-related quarantine hasn't lasted all that long as the pair finally have some fantastic news to report to their friends, family, and fans.
"Hey, folks. Two weeks after our first symptoms and we feel better," the Forrest Gump actor wrote on his Twitter page, adding, "Sheltering in place works like this: You don't give it to anyone – You don't get it from anyone. Common sense, no? Going to take awhile [sic], but if we take care of each other, help where we can, and give up some comforts...this, too, shall pass. We can figure this out. Hanx."
Throughout their entire ordeal, Hanks and Wilson have remained tremendously upbeat and steered the public away from inevitable fear-mongering. From Wilson's "stir crazy" rap, to the Big star's newfound obsession with Vegemite, we at Nicki Swift commend these two for being beacons of positivity during a global health crisis.