The Untold Truth Of Kenny Rogers' Ex-Wives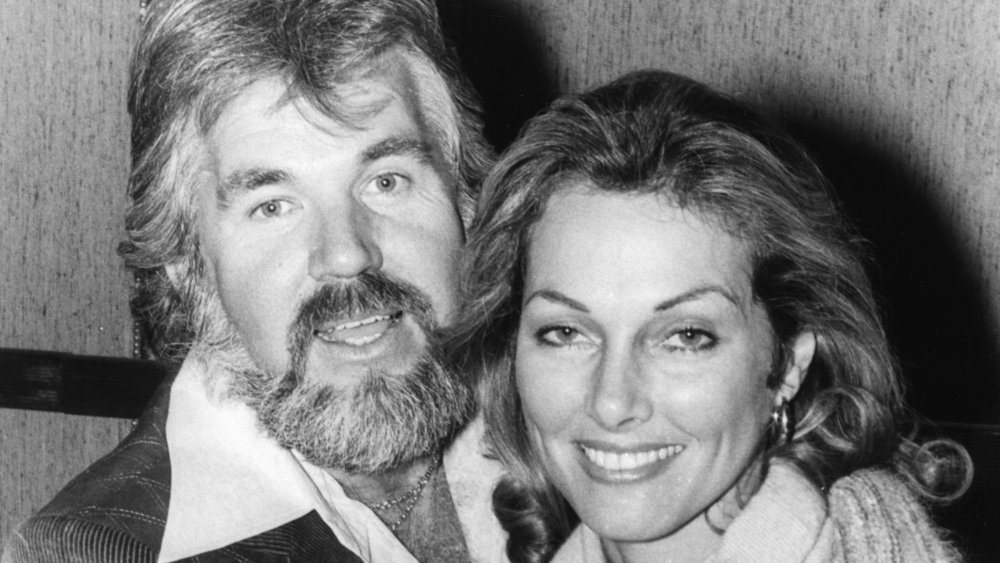 Malcolm Clarke/Getty Images
When Kenny Rogers passed away on March 20, 2020, at the age of 81, he had been married to the same woman for 22 years. The singer wed Wanda Miller on June 1, 1997, and together they had twin sons, Jordan and Justin — just two of Rogers' five children. While the country crooner called Miller his "soul mate," she wasn't the first woman to win over his heart. In fact, the "Islands in the Stream" singer was just one of many stars who have been married more times than you thought.
Rogers actually tied the knot five times in his life and took responsibility for the failure of the first four. "I don't blame them for the marriage falling apart," he told Reuters while talking about his ex-wives. "I blame myself and my chosen field of music. That's why I say that music is a mistress, because you can't wait to get out there to it, and usually the mistress wins in a situation like that." Rogers backed that up while talking to Anderson Cooper in 2012. "I take the blame for it," the singer said. "I think it's a man's responsibility to protect that relationship and I didn't do that."
Although the earlier relationships didn't work out, Rogers still asserted: "This may seem like an absurd statement, but every woman I married, I really loved when I married her." Despite apparently being in love, Rogers was motivated to marry his first wife for a different reason.
Not everyone wanted Kenny Rogers' first marriage to succeed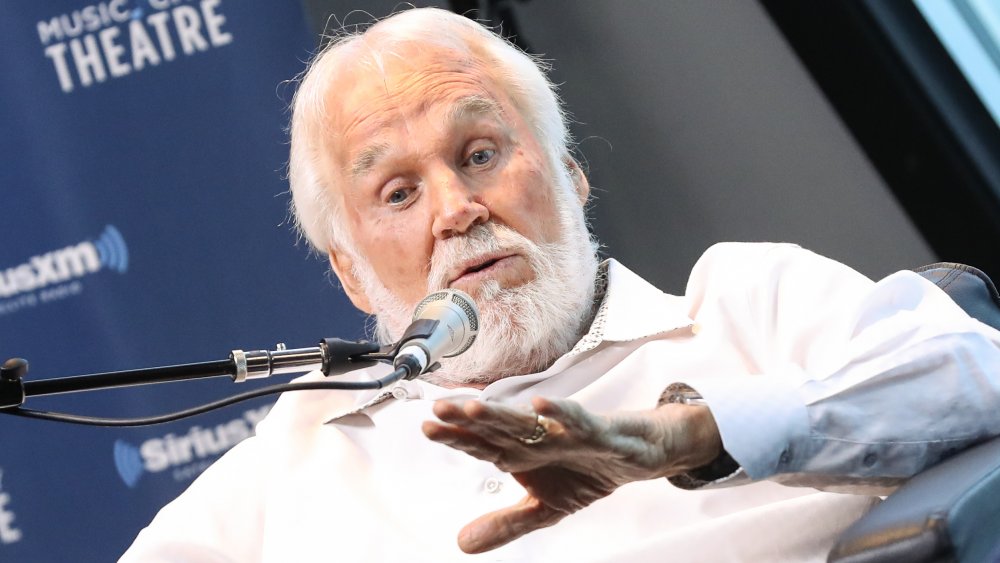 Terry Wyatt/Getty Images
Considering the fact that Kenny Rogers was married five times, it seems safe to say that he wasn't afraid to say "I do," which very well could have been the case when you find out how his first marriage began and ended. Rogers and his first wife, Janice Gordon, were married in 1958 before he had even turned 20-years-old, per The Sun. In his 2012 memoir, Luck Or Something Like It, he explained that she had become pregnant the very first time they had sex, which is why they decided to get hitched. "At 19 I thought, 'This is OK with me,'" he wrote, noting that he loved Janice and still thinks the marriage could have worked (via The Sun). However, her parents weren't as pleased. "[They] thought I'd ruined her life and were determined to break me."
Rogers and Janice were divorced by 1960 and he not only agreed to step away from his marriage, but also agreed to sever contact with his daughter. "That was my promise to them, that I would be her father, but (his ex-wife's second husband) would be her Dad," he explained (via the Mirror). "He stepped in at a time that was really awkward for all of us, and he became her Dad, and I love him for that. He was a good guy." That may have made it easier for Rogers to embrace a new life with a new wife that same year.
Kenny Rogers had three other ex-wives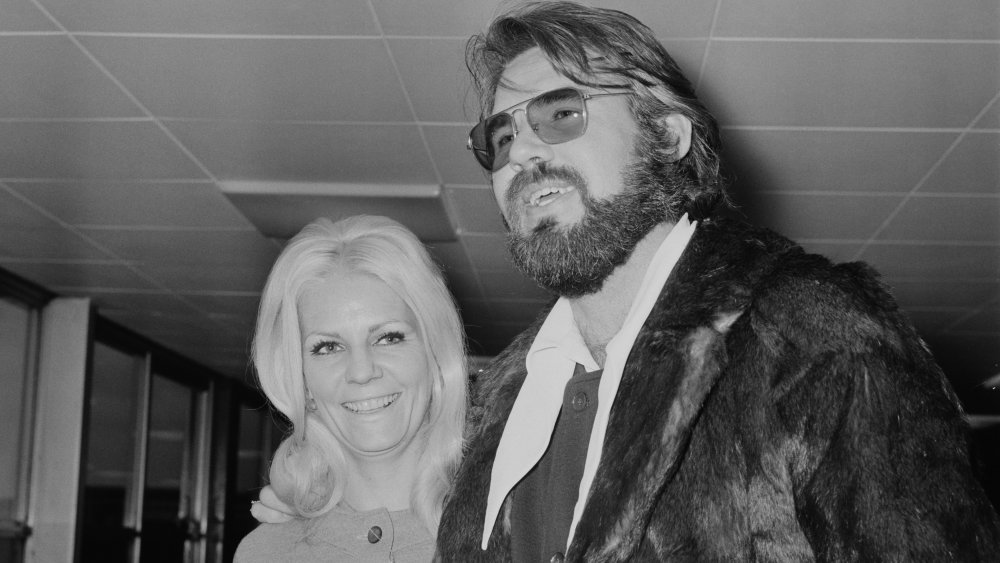 Evening Standard/Getty Images
The failure of Kenny Rogers' first marriage certainly didn't seem to make him hesitate to quickly tie the knot again (and again and again and again). In fact, after divorcing his first wife, Janice Gordon, in 1960, he married a woman named Jean that October. However, the new relationship didn't last much longer than the first and the singer's second marriage was over by 1963. Alas, ever the seemingly undaunted romantic (and undeniable optimist), Rogers wasn't single for long. The next year, he married Margo Anderson (pictured) and the two had a son, Kennedy (or Kenny Jr.), before divorcing in 1976.
Next came actress Marianne Gordon (pictured above) who appeared in films like 1968's Rosemary's Baby as well as Rogers' 1980 TV movie The Gambler. Also, if you ever watched the television show Hee Haw, then you likely saw her making people laugh from 1972 until 1991 — and yes, she did have the same last name as his first wife. Married in 1977, Marianne is the mother of Rogers' second son, Christopher. She also became the singer's fourth and final ex-wife when they divorced in 1993 — four years before he finally settled down for good with Wanda Miller. As he once he told Reuters: "Hey, you can't say I'm afraid of commitment. I've been married five times." Fair enough. And as he explained to us via song, you've got to know when to hold 'em and when to walk away.