The Parenting Move Kourtney Kardashian Refuses To Apologize For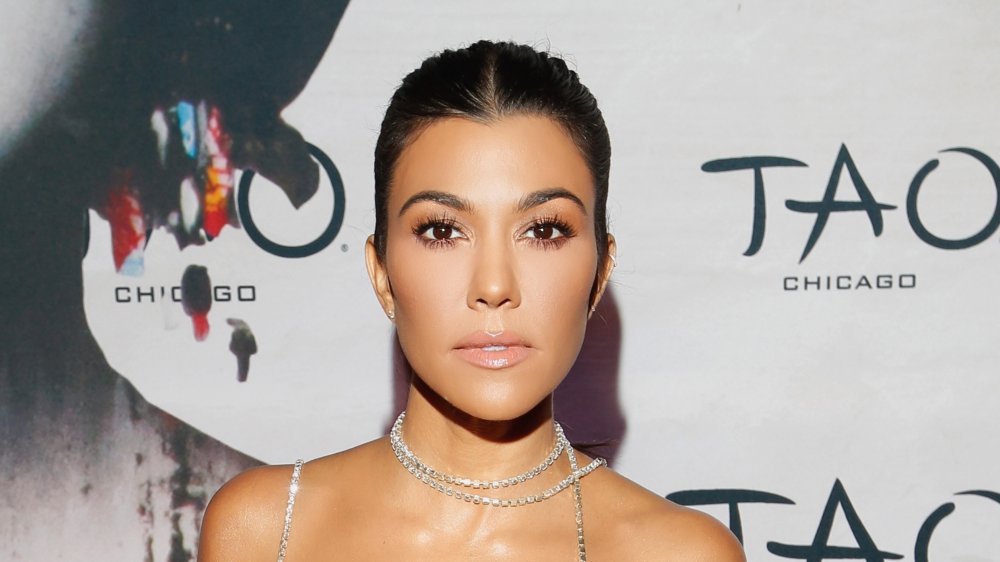 Jeff Schear/Getty Images
Kourtney Kardashian, like her famous sisters, is no stranger to online criticism. The mother-of-three fields comments from fans and haters alike as she navigates the world of being a social media presence, running her lifestyle brand Poosh, and simply being a mother to the children she shares with her ex, Scott Disick.
While Kourtney wades through online negativity regularly, she still manages to amuse and amaze audiences with her peppiness, her commitment to wellness, and her evident adoration of her children. In a recent interview for Rosie Huntington-Whiteley's site Rose Inc., Kourtney blessed readers with her usual candid self and her witty, terse answers. 
When asked what keeps her in bed, Kourtney replied, "Weekend cuddles with my babies and movie nights." To a question about when she feels "desirable," she responded, "Naked – tiger stripes and all," referring to her stretch marks, which make regular appearances in Kourtney's swimsuit photoshoots, much to her fans' delight. For the next question — "What will you never apologize for?" — Kourtney answered, "Kissing my kids on the lips." She has three children: Mason, 10; Penelope, 7; and Reign, 5.
In this spirit of never apologizing, the Poosh founder said that she's consciously moving further away from negativity: "Been really making an effort to be so present in the moment, and honestly the biggest thing I am focusing on right now is to try and limit the negative things that come out of my mouth. It's made such a difference so far." Sounds like a great plan. 
Kourtney Kardashian throws a bit of shade at sister, Kim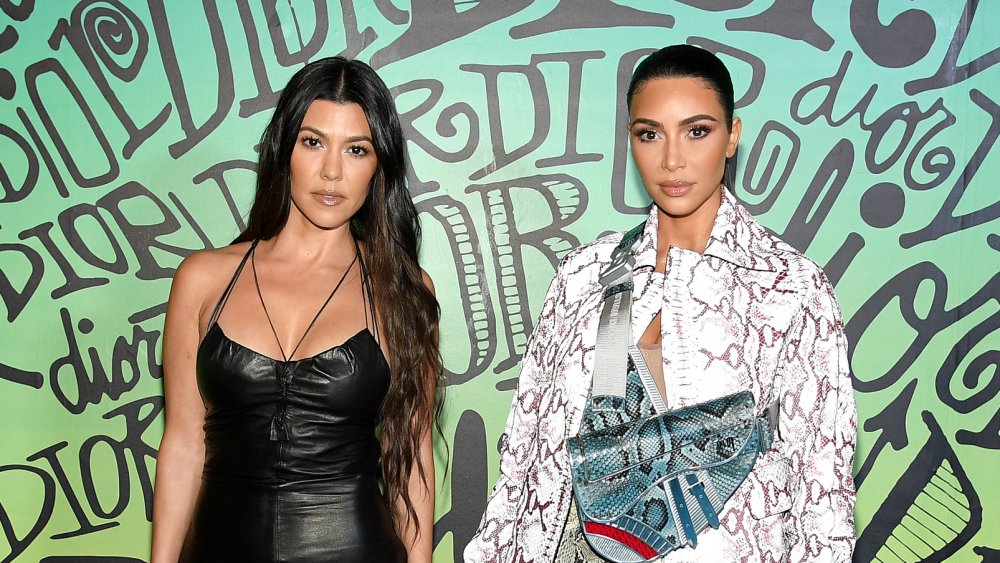 Dimitrios Kambouris/Getty Images
During the Rose Inc. interview, Kourtney Kardashian spoke about releasing negativity, but she couldn't resist throwing a cheeky bit of shade at sister Kim Kardashian. The 40-year-old was asked, "What do people get right about you?", to which she responded, "That I'm the most interesting to look at." The next question was a mirrored reiteration of this ("What do people get wrong about you?") and Kourtney replied, "That I'm the least interesting to look at."
Kourtney's responses clearly jokingly refer to the 2018 episode of Keeping Up With the Kardashians when, during a fight, Kim dissed her sister.
Despite Kourtney's conscious effort to "limit the negative things" in her life, it seems like we're going to catch at least one more fight between her and Kim, as preview clips for Season 18 of KUWTK continue to show the two sisters getting physical. According to HuffPost, the video clip shows Kourtney lunging at Kim, who says, "Don't you ever come at me like that again." 
A big cause of conflict between Kourtney and her sisters is the former's desire for greater boundaries. According to People, Kourtney has shared that she's reached her "breaking point" in the world of reality TV. To find out more, we'll have to wait for the new season of KUWTK, which premieres on E! very soon — March 26 at 8 p.m.