Liam Neeson Was An Absolute Hunk When He Was Younger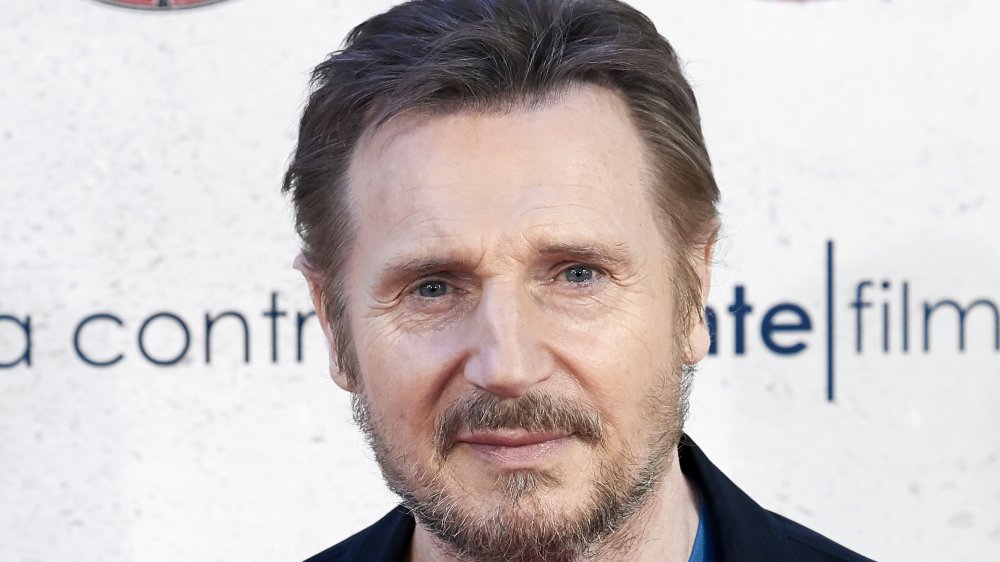 Carlos Alvarez/Getty Images
Liam Neeson is a Tinseltown legend. Captivating audiences since his humble beginnings as an actor in the late '70s, the star has taken on countless critically acclaimed roles over the years, and even earned himself an Oscar nom for his work in Schindler's List. As Esquire once put it, "in a little over three decades, he's played every type of epic a**-kicker... It's the face that's still allowing him to stack up movies years ahead of time, with roles and reprises, stretching well into the coming decade." All things considered, that's a valid point.
Along with being an extremely talented actor, it turns out, Neeson was also an absolute heartthrob when he was younger (it finally makes sense why his sons grew up to be just as gorgeous). "He can't go out without women accosting him," read a New York Times profile of the actor in 1994. "As he walks through Central Park on the way to the dentist, teen-agers cry out: 'Hey! Yo! Schindler! Hey! Yo! Darkman,'" referring to the icon's memorable roles.
Although the actor has seen a sudden surge in popularity late in his life, thanks to his emergence as an action star, we're currently more interested in his life from back when he was still on the rise. Let's take a look at a much younger and hunkier Liam Neeson.
Liam Neeson dated several high-profile women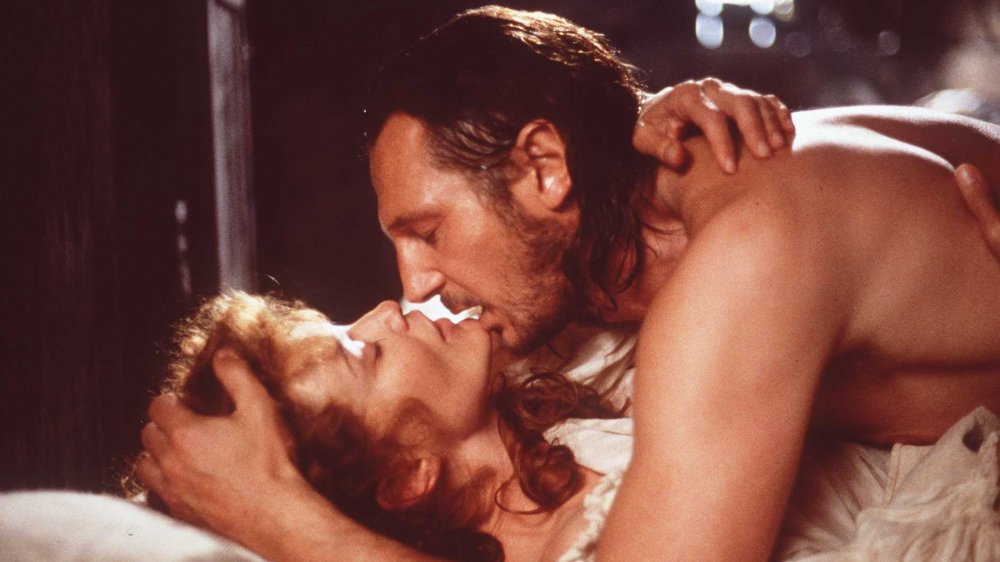 Getty Images/Getty Images
Liam Neeson was definitely a ladies man when he was younger — and not just on-screen (like in the above steamy shot from Rob Roy). His history of dating A-list women is quite long and includes some surprising additions. According to Daily Mail, the star found romance with Julia Roberts (his Satisfaction co-star); model and actress, Brooke Shields; and supermodel, Janice Dickinson. Go figure, right?
One of his first Tinseltown loves, however? None other than fellow Hollywood legend, Helen Mirren. "She was so sexy," mused Neeson to The New York Times back in 1994, having met her on the set of their 1981 flick, Excalibur. "I thought, Gosh, that's Helen Mirren! She was as beautiful up close as on stage. Just so human. I was in love with this extraordinary human being." 
To be fair, Mirren was absolutely gorgeous. It turns out, the starlet was also a positive influence on Neeson's life, helping the Irish actor make the leap and move to London, where he lived in her apartment. As Mirren explained to the Times, it was tough for Neeson, as he struggled being with an already-established industry icon. "He handled it with great elegance and grace. We loved each other. It was difficult to let go."
Eventually Neeson settled down with someone who became the love of his life: actress Natasha Richardson, whom he wed in 1994. Heartbreakingly, tragedy struck in 2009 when Richardson passed away from head injuries sustained while skiing.
Liam Neeson has a bit of bad-boy edge in him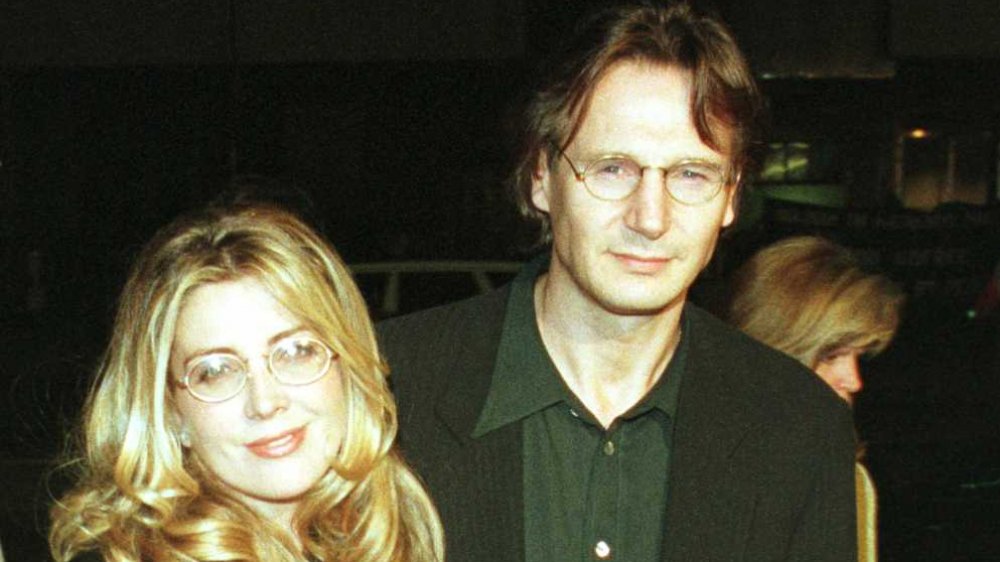 Stewart Cook/Getty Images
To most, Liam Neeson is known for his brooding, albeit quiet roles in Hollywood flicks. He's played a scorned father in Taken, a reluctant survivalist in The Grey, or the silent-but-deadly Ra's al Ghul in Batman Begins, to name a few. However, although we've all come to associate Neeson as being reserved, he actually has a bit of a bad boy edge to him, too.
"Liam seems like a very gentle man," mused Nell co-star, Jodie Foster, to The New York Times in 1994. "But there are little flashes of danger." As the outlet noted, Neeson also enjoyed being on the sauce, too. "There is a mischievous, sensual side to Neeson ... he likes to drink and, as a boy, he loved to box."
Perhaps it's that edgy side that almost led Neeson to star as none other than James Bond. As it turns out, it was actually his late wife, Natasha Richardson, who persuaded him not to take the iconic role. "I was heavily courted," the actor revealed to Hull Daily Mail (via Independent). "My wife-to-be said, 'If you play James Bond we're not getting married.'"
Nevertheless, we're sure Neeson doesn't have regrets about the role, as he's gone on to portray equally memorable characters. Since his late wife passed away, it looks like Neeson has stopped drinking, perhaps leaving that bad boy life of his youth behind as well.