The Real Reason The Queen Owns All Of The Dolphins In The U.K.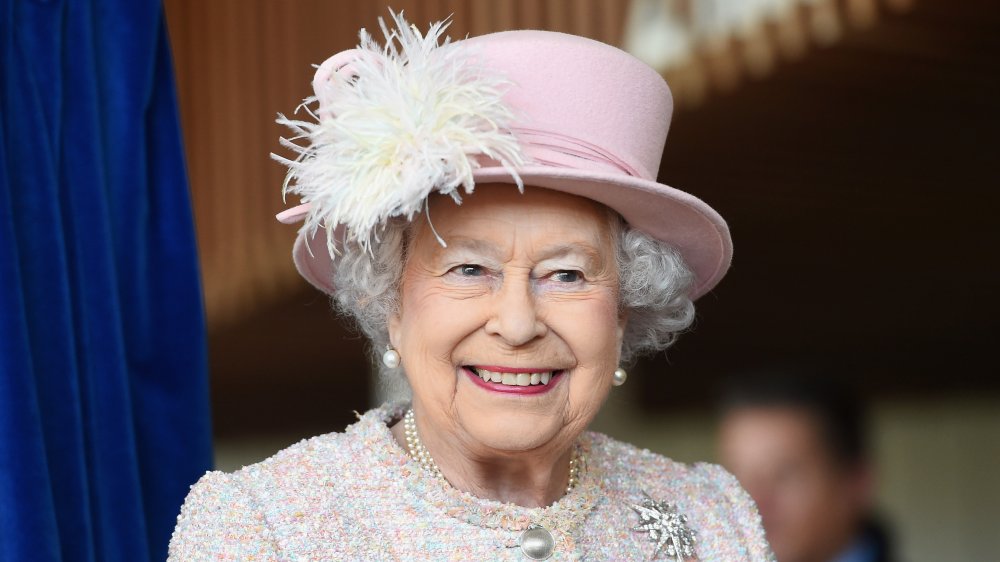 Stuart C. Wilson/Getty Images
Queen Elizabeth has captured global attention and managed to keep it during her record-breaking reign. According to HuffPost, in September 2015, she beat her great-great grandmother, Queen Victoria, by becoming the longest reigning monarch in British history. The world is so fascinated by Queen Elizabeth that Netflix shelled out some serious cash to make the fictionalized series of her life in The Crown. 
In fact, according to The Guardian, The Crown was the most expensive Netflix show to make, with the streaming mogul committing $130 million for the first two seasons. If Netflix was willing to invest so much money into depicting the life of Queen Elizabeth, it offers solid evidence that cultural fascination with the monarch remains strong. 
There certainly is something remarkable about Queen Elizabeth, as she juggles a charming balance of being down-to-earth and yet anciently regal. Like the average person, she loves dogs — Corgis to be specific — and can often be seen driving herself with a jaunty scarf tied around her head, according to Hollywood Life. 
Yet none of this would be inherently interesting without the mystique of monarchy behind her. One such example of her regal might is the fact that Queen Elizabeth owns six palatial dwellings, per Town & Country, including Buckingham Palace, which serves as her headquarters; Windsor Castle, her country home; Holyrood Palace in Scotland; Balmoral Castle; Sandringham Estate; and Hillsborough Castle in Ireland. 
While this is impressive, Queen Elizabeth also owns many other things in the United Kingdom. 
Queen Elizabeth's many possessions include 'royal fish'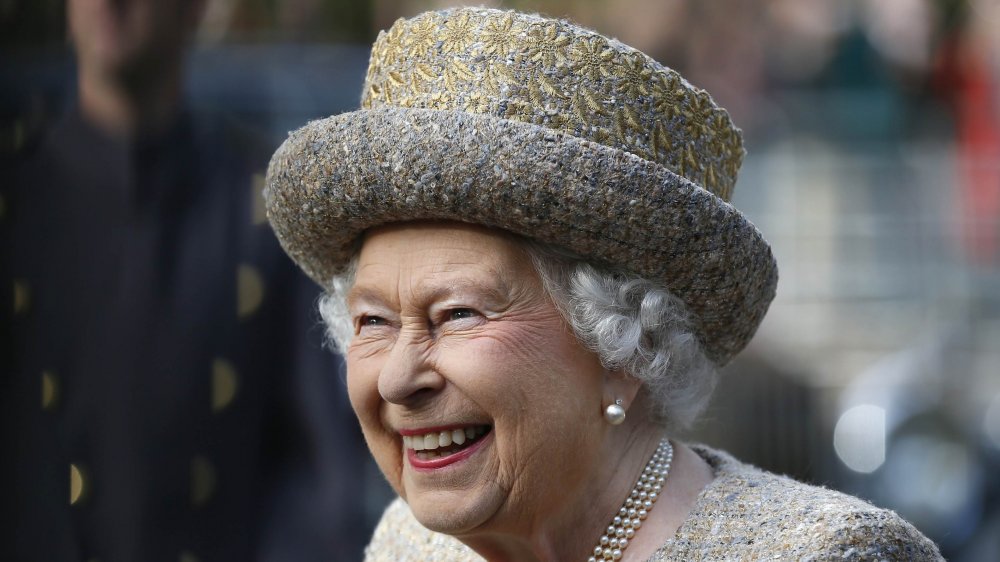 Wpa Pool/Getty Images
The Crown Estate is careful to point out that Queen Elizabeth's many palaces — in addition to so much else — are technically owned by the "Monarch in right of the Crown," so it's Elizabeth's title as Queen that gives her the right to claim ownership.
Queen Elizabeth's regal claim also gives her access to things beyond just castles, and amazingly, she actually owns all of the dolphins in the United Kingdom. The reason goes back all the way to a statute issued from 1324 from the reign of King Edward II which stipulates: "The king shall have wreck of the sea throughout the realm, whales and sturgeons taken in the sea or elsewhere within the realm, except in certain places privileged by the king."
The statute includes sturgeons and whales, and clarifies that the porpoise is a "royal fish." The realm of ownership includes any dolphin that washes ashore and stretches as far out as three miles from the United Kingdom's shores. 
Queen Elizabeth, 93, also owns all of the swans on the Thames River and she even owns a colony of bats who live in the hall of Balmoral Castle, according to CBC News. Yikes! It's safe to say she has more fun feeding her corgis than the bats.