The Truth About Tamra Judge's Relationship With Her Daughter Sidney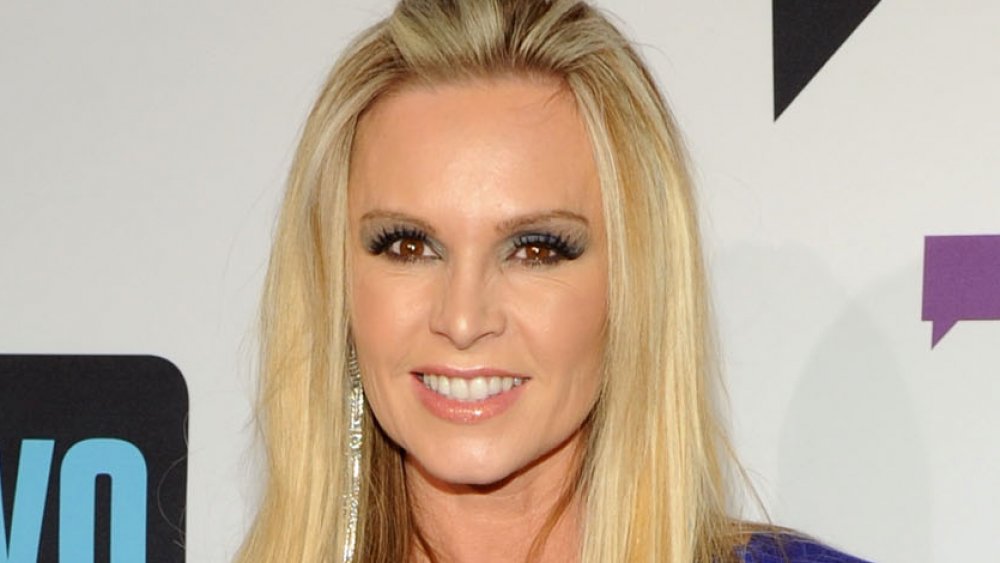 Craig Barritt/Getty Images
Real Housewives of Orange County alum Tamra Judge is best known for her on-screen antics, like when she threw a glass of wine in her co-star's face, to name one explosive moment. Judge also had her share of drama with her ex-husband, Simon Barney, who is the father to three of her four children. Not only did the former reality star tell him she wanted a divorce while cameras were rolling, but the two had plenty of vicious fights during their subsequent custody battle. 
Unfortunately for Judge, her life behind-the-scenes is as equally dramatic, especially where it concerns the relationship she has with her eldest daughter, Sidney. The college student and her mom were at odds toward the end of Judge's RHOC career, and it was revealed the two weren't speaking at one point. 
So have things improved between the mother and daughter? We reveal the answer to this question below.
Tamra Judge's daughter accused her of abuse
Tamra Judge's relationship with Sidney Barney reached a dark place when in August 2017, the then-teen accused her mom of abuse. "The reasons I left my mothers house are that she was neglectful (leaving us at home with no food or simply ignoring us entirely), she constantly put herself first and the biggest reason was that she was mentally and emotionally abusive," she wrote on Facebook about her decision to live with her dad (via Page Six). "She was no mother to me." 
Judge denied the accusations, stating on Instagram (via Us Weekly), "I love my daughter and I would NEVER abuse, hurt or neglect her in any way."
Sidney also took issue with Judge posting a picture of her high school graduation on Instagram. "Not even two weeks after I graduated she posted a photo of me and shared it with her one million followers knowing that it would get picked up by the press," she penned. "The one thing I asked and have been asking for 4 years now has been to not talk about me because I don't want to be in the spotlight. But Again breaking her promises as per usual, she puts herself, her fame, her reputation, and her bank account before me."
At the RHOC reunion in November 2017, Judge admitted she had been "impulsive" and posted the pic because she was "hurt" by the rumors that she hadn't been invited to the ceremony, per People. 
Tamra Judge's relationship with Sidney is improving
Although there have been some tough times between Tamra Judge and Sidney Barney, their relationship is improving as of February 2020. However, this positive development came in the wake of something awful — Simon Barney being diagnosed with stage three throat cancer. Judge revealed that all of her kids have had different reactions to Simon's diagnosis and that it has brought them all closer. When a fan on Instagram asked if Sidney is involved in this reconciliation, the RHOC alum replied (via Hollywood Life), "We have all reunited."
Simon confirmed his ex-wife's claim in an interview with People, sharing, "When I told Tamra, she said she cried for like, two or three days. Things changed with our relationship from there, in a good way. We're getting along in ways we haven't in years. And she's become close with my fiancée. And that shift carried across the board with my kids, too."
We hope Judge and her daughter will be able to keep their reconciliation going, but who knows how this will turn out.