The Truth About Meghan Markle's New Job At Disney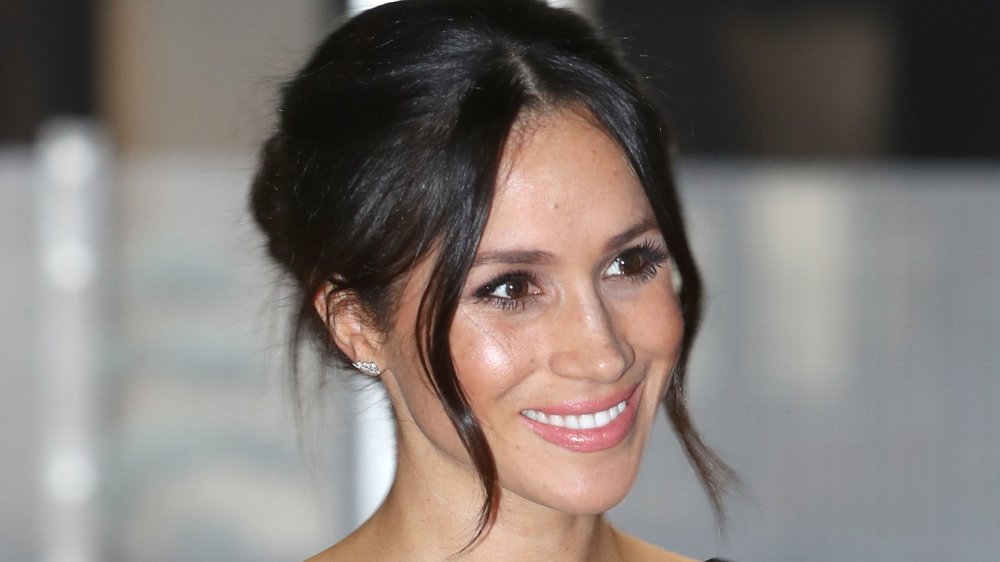 Chris Jackson/Getty Images
Meghan Markle and Prince Harry's "Megxit" from the royal family officially goes into effect on March 31, 2020. The Duke and Duchess of Sussex completed their final royal duties in early March 2020 and will relinquish the royal titles "HRH (His and Her Royal Highness.)" They've already moved from their royal home in the United Kingdom to a new under-the-radar residence in Vancouver, Canada.
Meghan and Harry will no longer be on the royal family's payroll, and instead, they plan to earn their own income. That means, yep, getting jobs. Meghan has already secured her first job since starting over as a pseudo-commoner, and it's definitely not an entry-level gig.
Meghan is narrating an upcoming documentary for Disney. The trailer just dropped, and it's due to arrive on the Disney+ streaming service on April 3, 2020. Here's everything you need to know about Meghan's new Disney gig!
Meghan Markle is lending her voice to a good cause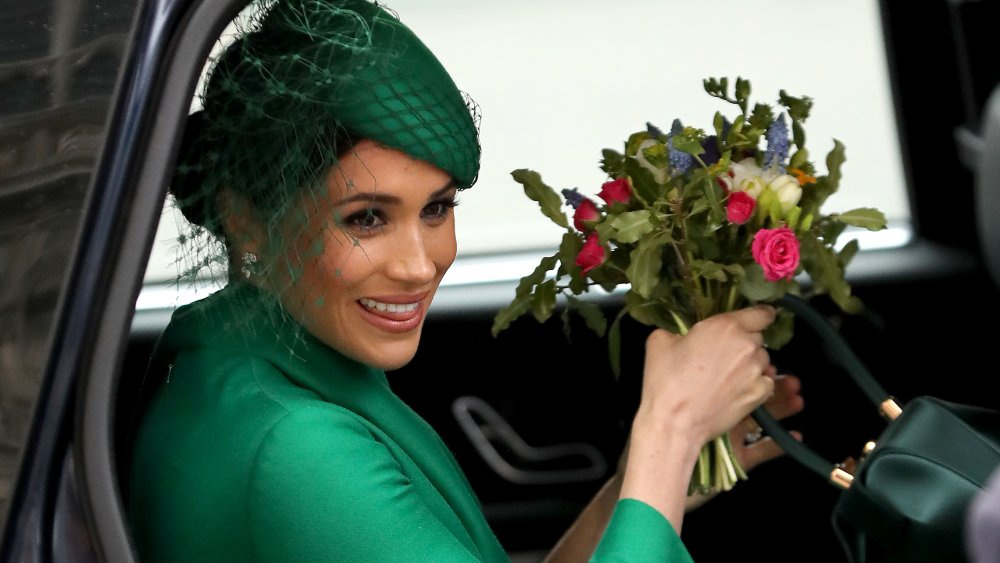 Chris Jackson/Getty Images
Meghan Markle's upcoming Disneynature documentary is called Elephants. It follows members of an elephant family as they make a grueling 1,000-mile journey across Africa's Kalahari Desert. Disneynature shared the news and trailer on Mar. 26, 2020, announcing that the film, narrated by the Duchess of Sussex, will premiere alongside another film about dolphins that is narrated by Natalie Portman.
People reported that the documentary will benefit Elephants Without Borders (EWB), a conservation charity that Meghan and Harry have worked with in the past. In 2017, the couple traveled to Botswana to help an EWB doctor, Dr. Mike Chase, place trackers on elephants to help protect them from poachers. The Sussexes shared photos of the trip on World Elephant Day in 2019.
Considering Meghan's new life away from the royal family just got started, this new project may seem a little sudden, but her collaboration with Disney has reportedly been in the works for a long time. Elephant filmmakers Mark and Vanessa Berlowitz approached Meghan to do the project in the summer of 2019, according to People, and she recorded the narration that autumn in London.
It's not entirely clear whether this is a paid job or a passion project, but The Times reported that Meghan's compensation will be donated to EWB.
Prince Harry may have gotten Meghan Markle the gig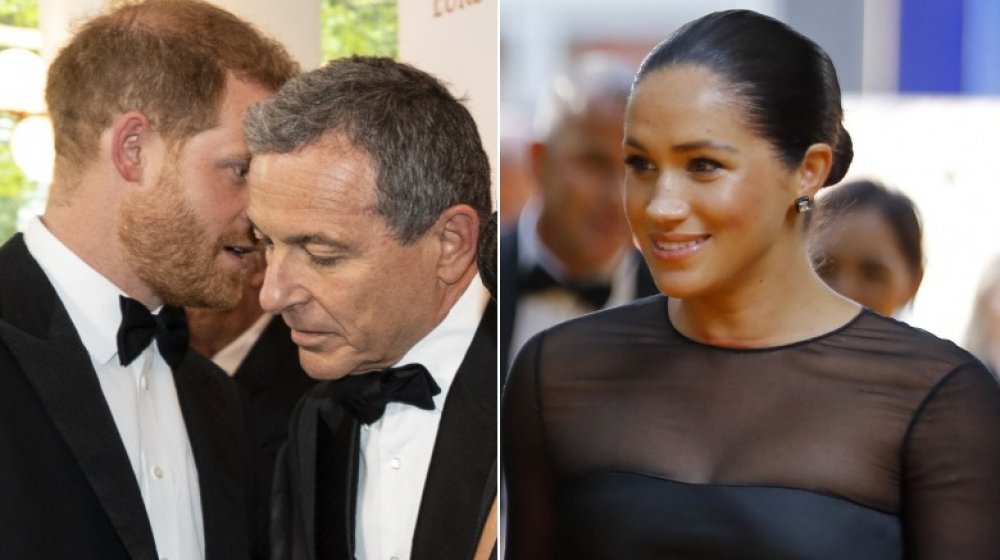 Wpa Pool/Getty Images
There has long been speculation that Meghan Markle planned to narrate a film for Disney, though fans weren't sure what the movie would be. Around July 2019, a video began circulating on Twitter showing Prince Harry seemingly touting Meghan's voiceover skills to the CEO of Disney, Bob Iger (pictured,) during the premiere of The Lion King. 
"You know she does voice-overs," Prince Harry tells Iger in the clip, adding that his wife is "really interested." Iger replies: "We'd love to try." Then, just days after Megxit was announced in January 2020, news of the Disney deal made headlines. 
Is the clip a coincidence, or did the Duke of Sussex help get his wife the coolest job ever? We may never know for sure, but People reported that the Elephants project is the only deal between Meghan and Disney at this time, "despite speculative reporting" and rumors that she may be difficult to work with.