The Real Reason Angelina Jolie Forgave Her Father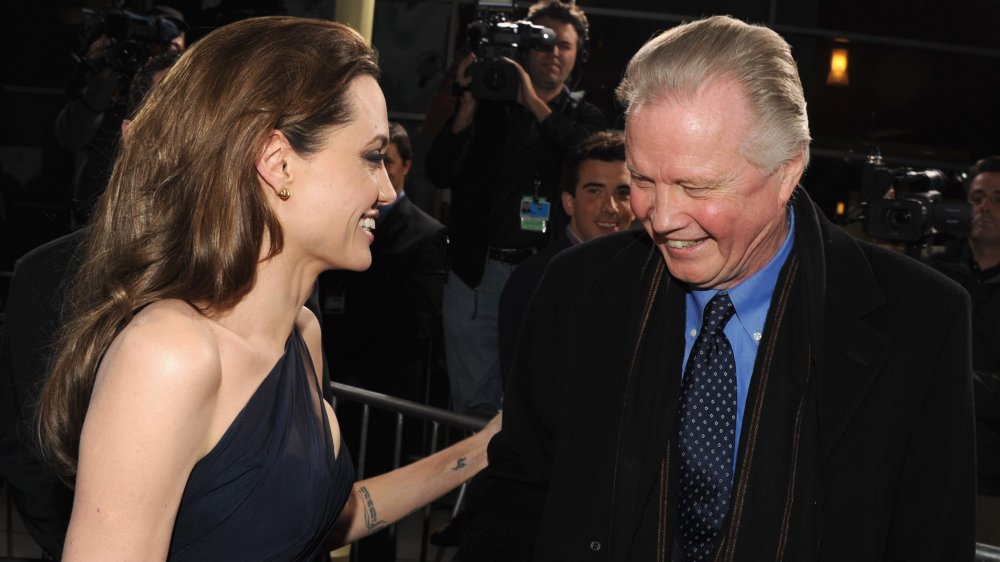 Kevin Winter/Getty Images
Academy Award-winning actress Angelina Jolie has spent much of her life in the public eye. She's the daughter of Oscar-winning actor Jon Voight and actress Marcheline Bertrand, so it's no surprise that she grew up in the limelight. While much of the tabloid coverage about Jolie has been dedicated to her marriages (and divorces,) the ongoing rift with her dad has also generated a lot of ink.
Voight made headlines in March 2020 when he posted a video to Twitter that depicted him praying for the eradication of the coronavirus "curse." He closed with a message to his "fellow Americans," asking God to "bless this nation and the entire creation, and may God protect our president and his family." According to the Daily Mail, Voight is a staunch supporter of President Donald Trump and an outspoken conservative — political positions that may have caused disagreements with his liberal-leaning daughter.
After years of fighting and making up, it appears Jolie and Voight have finally found a way to make their relationship work. Here's the real reason Angelina Jolie forgave her father.
Angelina Jolie and Jon Voight didn't talk for many years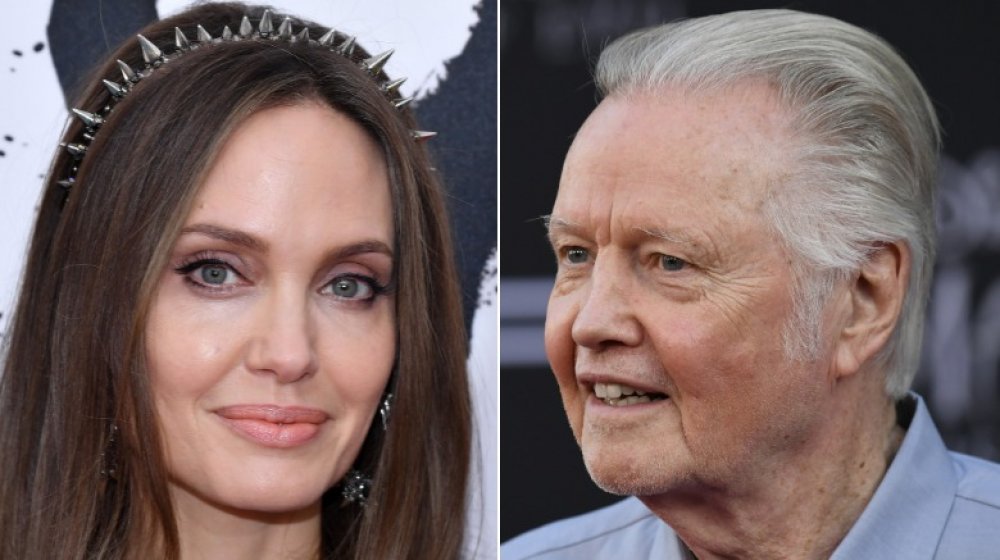 Gareth Cattermole, Frazer Harrison/Getty Images
Angelina Jolie and Jon Voight co-starred in Lara Croft: Tomb Raider in 2001, but in early 2002, Voight tearfully claimed that his daughter was suffering from "serious emotional problems," telling E! News, "She's been staying away from me because she knows I've been trying to reach her to get help."
Jolie responded with a vague statement about the rift and later dropped "Voight" from her name. "I don't want to make public the reasons for my bad relationship with my father," she told Access Hollywood (via E! News.) "...After all these years, I have determined that it is not healthy for me to be around my father, especially now that I am responsible for my own child." Jolie adopted her first child, Maddox, from Cambodia in 2002. 
Jolie is not one to speak frequently about her personal life in the press, but she did open up a little in an interview with Premiere in 2004. "My father and I don't speak," Jolie said, per E! News. "I don't hold any anger toward him. I don't believe that somebody's family becomes their blood ... When I had the final argument/disappointment with my father — we've had many off and on — I had thought we were breaking ground, and I realized we simply weren't.
Angelina Jolie's kids helped her reconcile with Jon Voight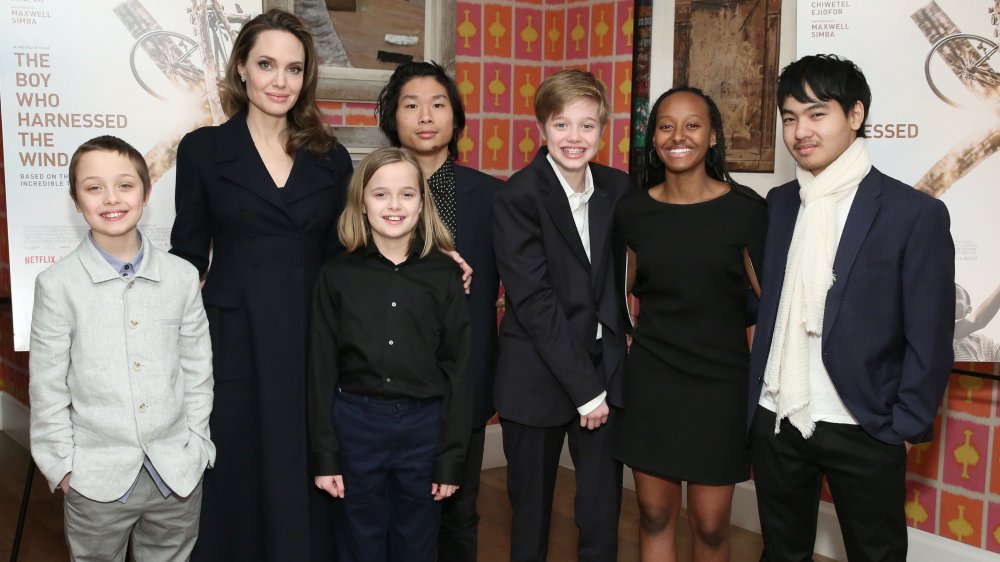 Monica Schipper/Getty Images
In 2010, Angelina Jolie confessed to Parade magazine that she and her famous father, Jon Voight, were trying to mend their broken relationship. The following year, Voight even attended the premiere of Jolie's directorial debut, In the Land of Blood and Honey. "He's met the kids and they've met him, and I think that's important that they can do that," Jolie told Marie Claire (via E! News.) "We're in each other's lives, but we don't, as a rule, discuss the past." 
It seems the kids have made all the difference. "Jon and I have gotten to know each other — through grandchildren now — [and] we're finding a new relationship," she told The Hollywood Reporter in 2017. She discussed their connection again with Vanity Fair in the wake of her split from Brad Pitt. Jolie said her dad has been "very good at understanding they needed their grandfather at this time... He knows kind of the rule — don't make them play with you. Just be a cool grandpa who's creative, and hang out and tell stories and read a book in the library."
As long as Jolie and Voight stay away from politics, they may be able to preserve the peace between them. "We don't really talk politics well," Jolie told THR. "We talk art very well."